Live Charts
We use live data to create thousands of charts that track the key variables that drive economies and financial markets around the world. Our paid members now have access to the same premium information that major corporations and institutions use to make their business and investment decisions.

1,200+
Individual live charts.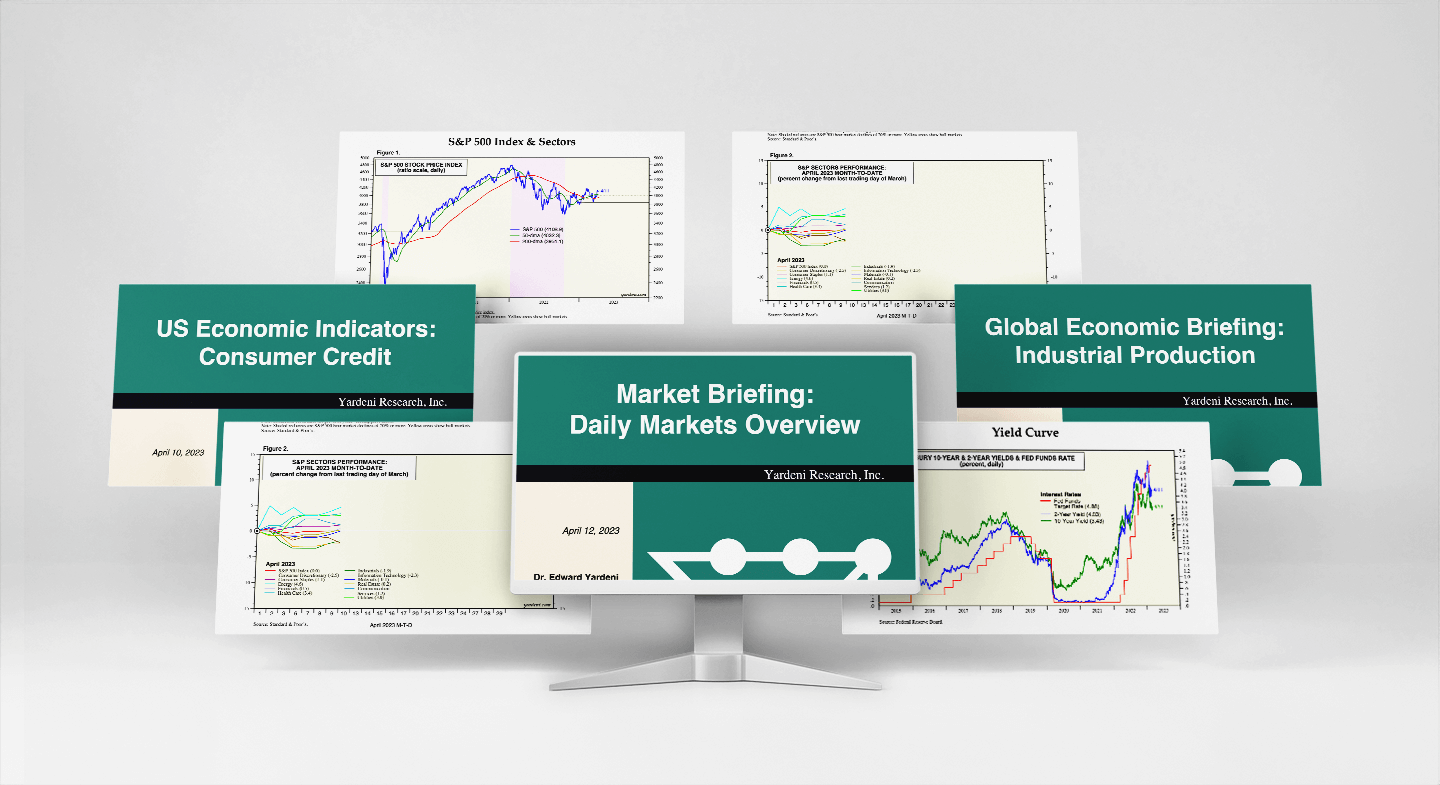 Real-time insights
Yardeni Research is a sell-side consulting firm providing a wide range of global investment strategy and asset allocation analysis and recommendations. Our work is firmly grounded in our in-depth research on the global economy. Many of our clients rely on us to be their primary outsource for financial and economic research. They use our insights in developing their own global investment and business strategies.
Our premium tier QuickTakes members now have direct access to the real-time data we use to advise clients who work for some of the world's leading asset management companies, mutual funds, trust companies, insurance companies, hedge funds, banks, and industrial corporations.
Combined with our frequent short-form analysis, premium QuickTakes members have access to all the information needed to make market decisions at the institutional level.
What's included
More than 1,200 individual live charts from over 100 chart publications segmented into three main categories: Financial Markets, US Economy, and Global Economy.