Download Dr Ed's Books
Decades of market expertise
Dr Ed Yardeni is the President of Yardeni Research, Inc., a provider of global investment strategies and asset-allocation analyses and recommendations.
He has written a series of Topical Studies examining issues discussed in his book Predicting the Markets: A Professional Autobiography (2018), but in greater detail and on a more current basis.
Premium members get access to all of these studies and more in PDF format. Hundreds of pages of insights and lessons learned forecasting the economy and financial markets over the past 40 years.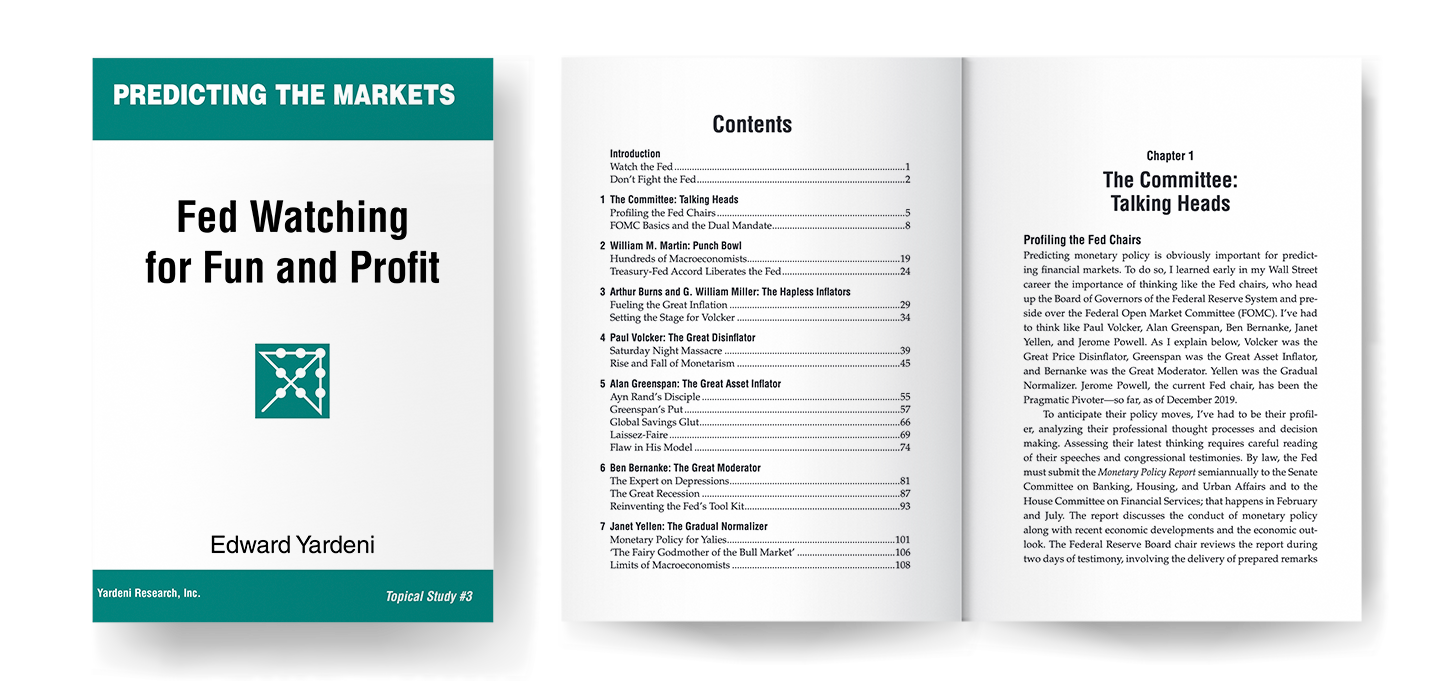 What's included
Premium tier members get access to all of Dr. Ed Yardeni's books in PDF format, including the following:
The Yield Curve: What Is It Really Predicting?
Stock Buybacks: The True Story
Fed Watching for Fun & Profit: A Primer for Investors
S&P 500 Earnings, Valuation, and the Pandemic
The Fed and The Great Virus Crisis
In Praise of Profits!
Become a premium member to access these books by signing up below.