Welcome to Yardeni QuickTakes
Your source for market news, live charts, and more

---
Why you need Yardeni QuickTakes
Yardeni QuickTakes are designed to provide you with what you need most when you need it: timely, pertinent information and concise analysis of the key variables driving the global economy and financial markets. Both investors and business managers can profit from these insights. Dr Ed Yardeni has more than 40 years of experience on Wall Street as a top-rated economist and investment strategist.
Online and in your inbox
All of our QuickTakes are sent to your inbox and are available on our website. View our commentary and charts wherever you are on any screen.
Live chart library
Hundreds of publications containing thousands of charts that are updated 24/7 as new data becomes available.
Exclusive 30-day free trial offer
Sign up now for a free 30-day trial and get all the benefits of Yardeni QuickTakes. Use the button below to claim this offer now.
Risk free
Cancel any time.
Want to see QuickTakes before signing up?
View our most recent posts here:
---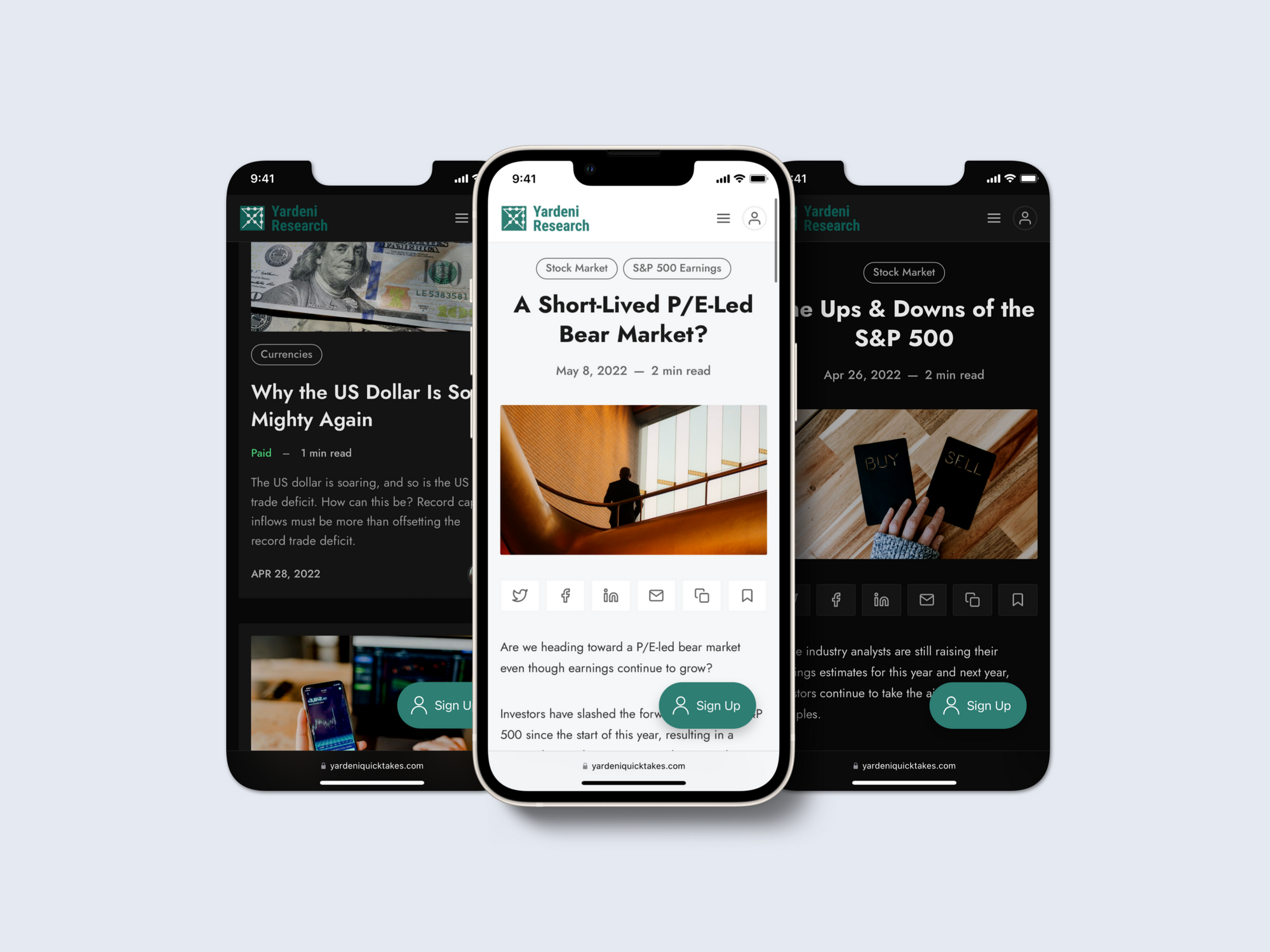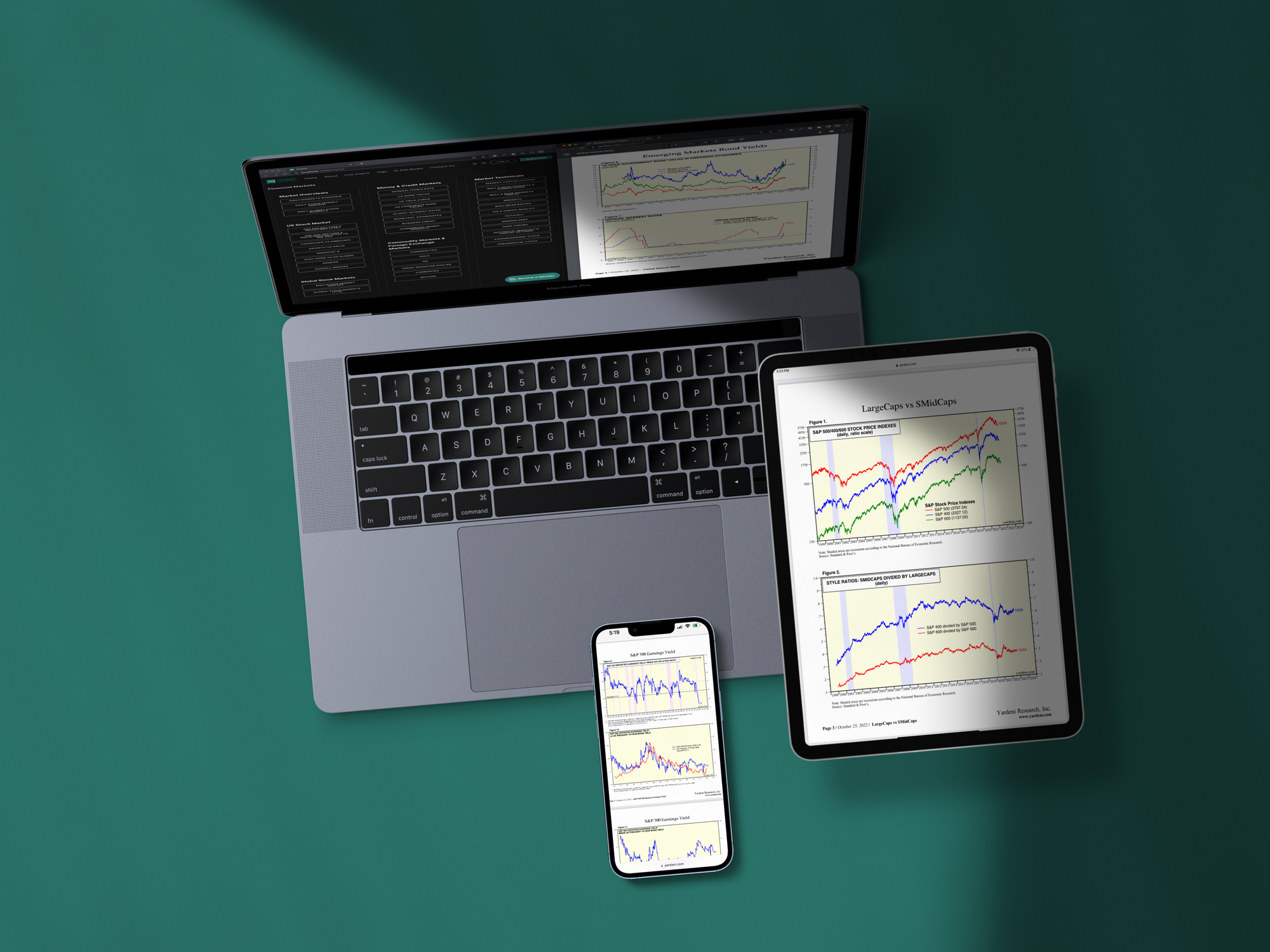 ---