The economic news today was very good. But the stock market sold off sharply for the second day in a row led by a 1.90% drop in the Nasdaq, while the S&P 500 fell 1.19% today (chart). That's even though the bond market behaved with the 10-year Treasury yield falling from 4.985% at 8:25 am to 4.851% by the close. But that decline was probably in reaction to the weakness in stock prices.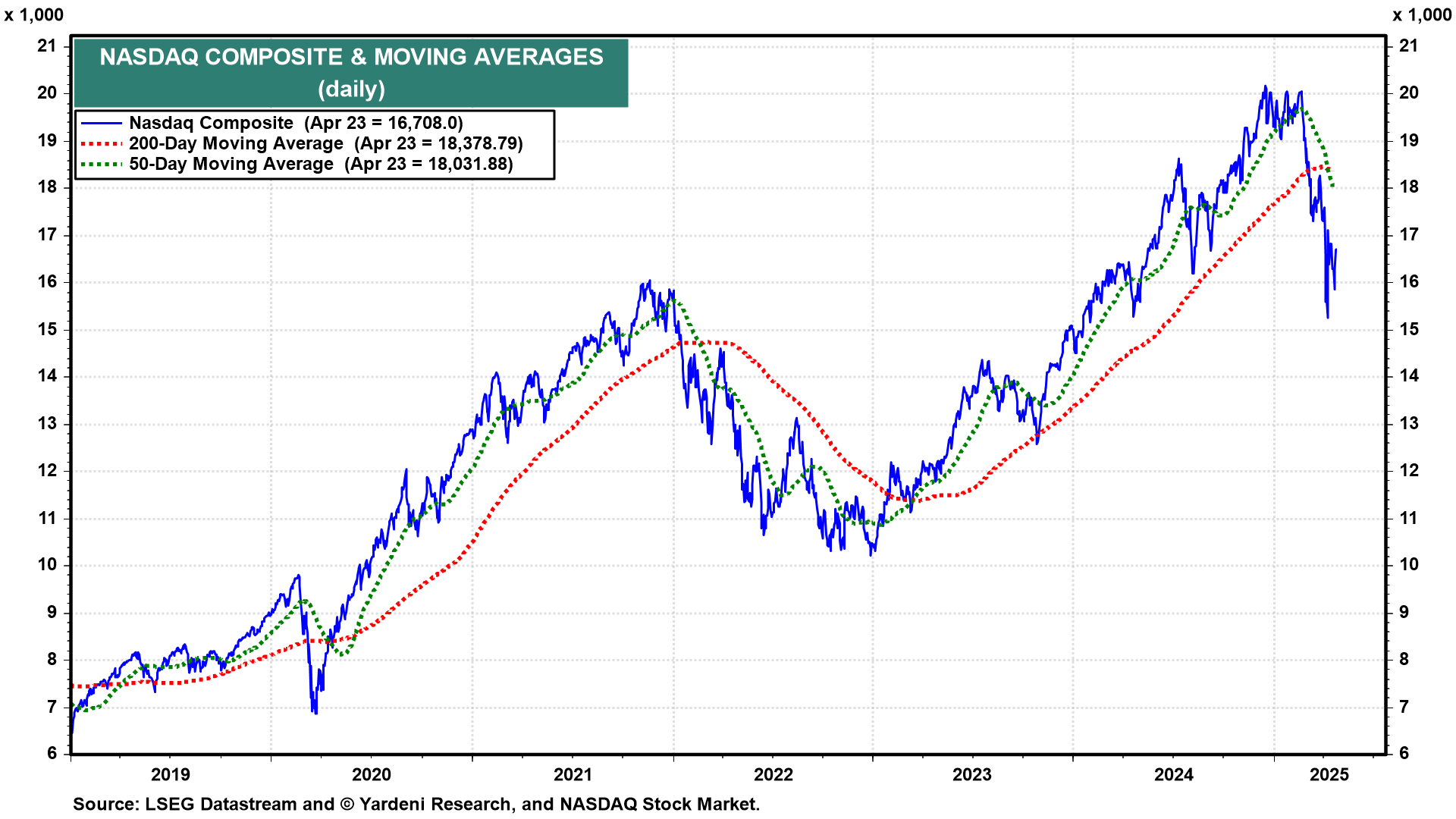 The stock market decline over the past two days was triggered by disappointing Q3 earnings results and guidance from Google and Facebook that caused communications and technology stocks to drop sharply (chart). On the other hand, Microsoft, IBM, Intel, and Amazon all beat expectations this week.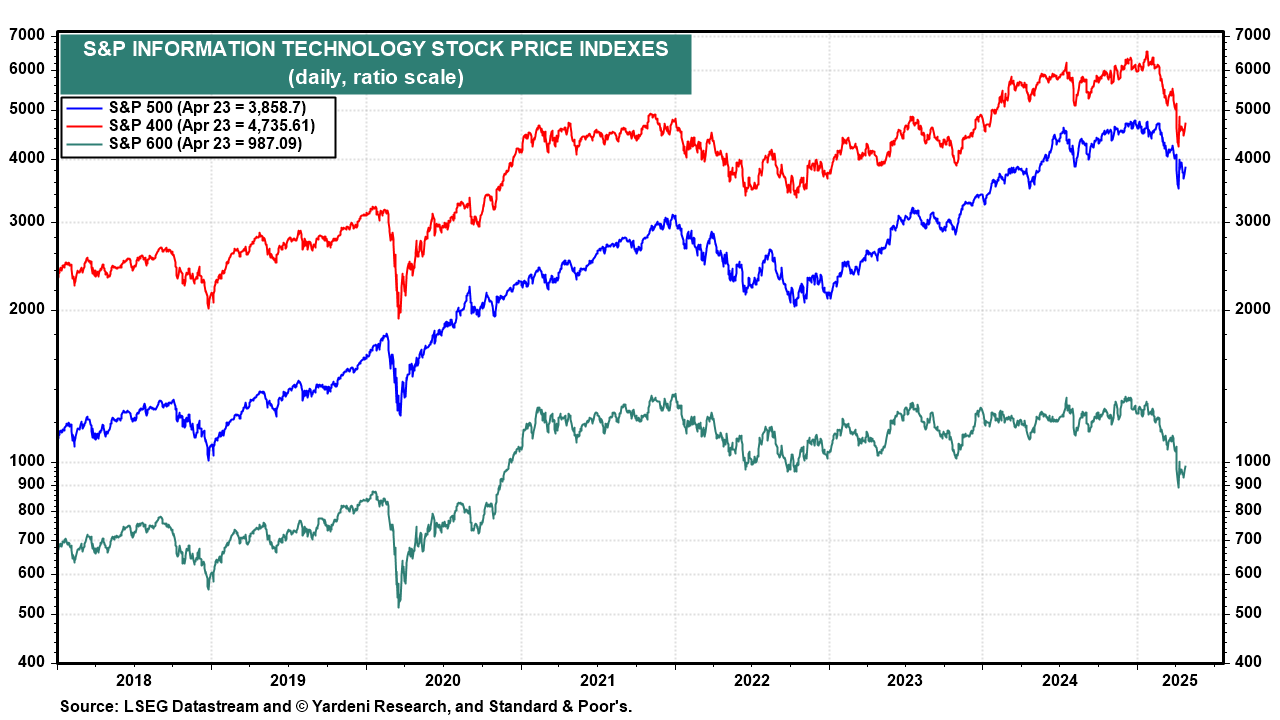 Of course, the recent selloff may reflect a downward rerating of the market's valuation multiple as a slightly delayed response to the jump in the bond yield to 5.00% (chart).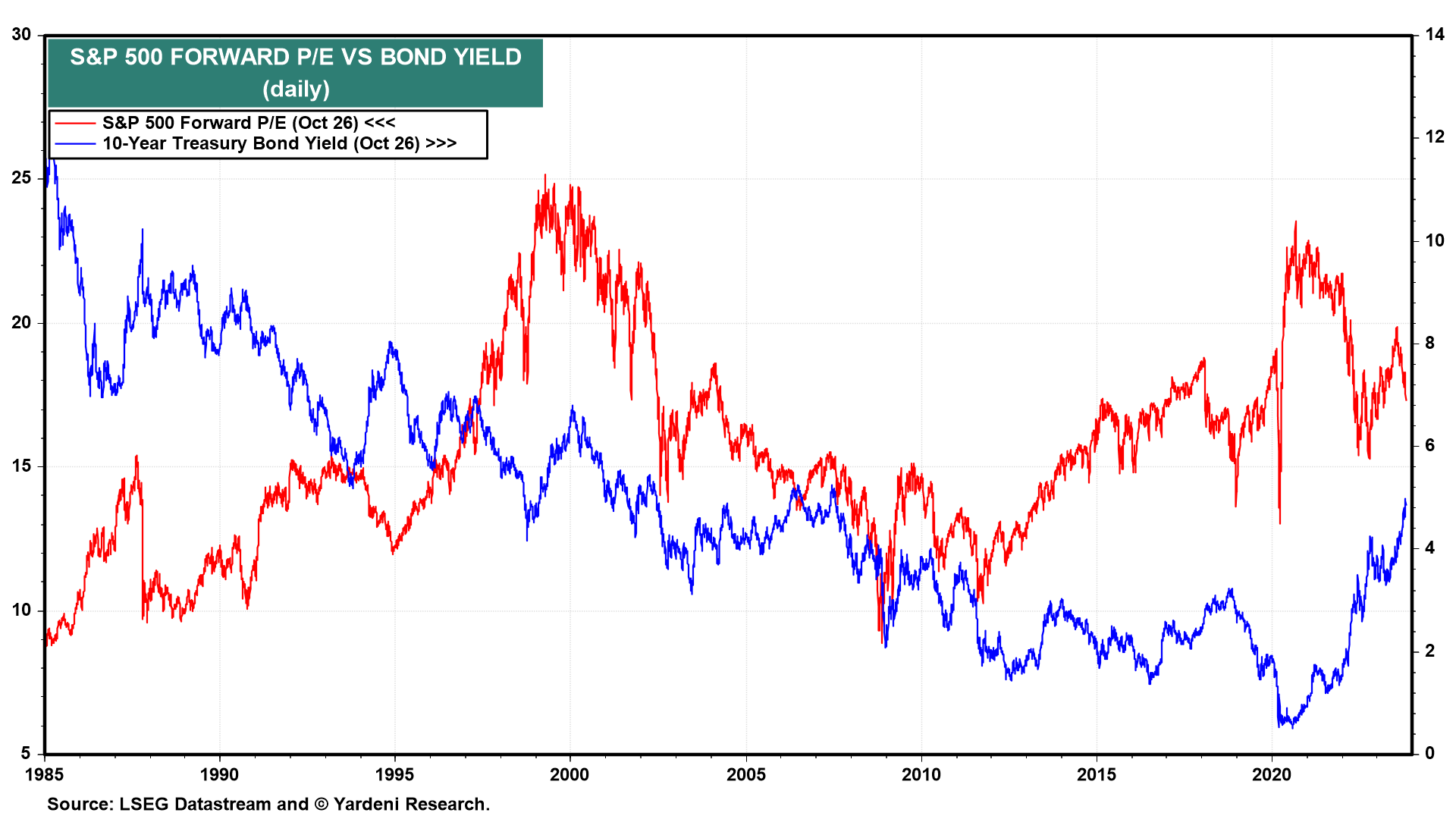 While the valuation multiple has been declining since early September, the earnings outlook remains quite good in our opinion. S&P 500 forward earnings per share continues to rise to new record highs suggesting that S&P 500 operating earnings per share either rose to a new record high in Q3 or will do so in Q4 (chart). Nominal GDP rose to another record high during Q3. So did nondefense capital goods orders during September. And last week's, initial unemployment claims remained low at 210,000.
We've been anticipating a correction in the S&P 500 since mid-August. We remain in the correction camp, for now.