Increasing market concern about a recession next year and triple-witching on Friday caused the S&P 500 to close out the week at 3852.36, its lowest level since November 9. It's down 5.6% so far in December from its recent high of 4080.11 on November 30, but is still up 7.7% from its October 12 low of 3577.03.
The index has made three major lower highs off its 200-day moving average and two major lower lows since January 3. It closed below its 50-day moving average on Friday (chart). The bears are expecting new lows in early 2023. We are expecting the October 12 low to hold if it is tested.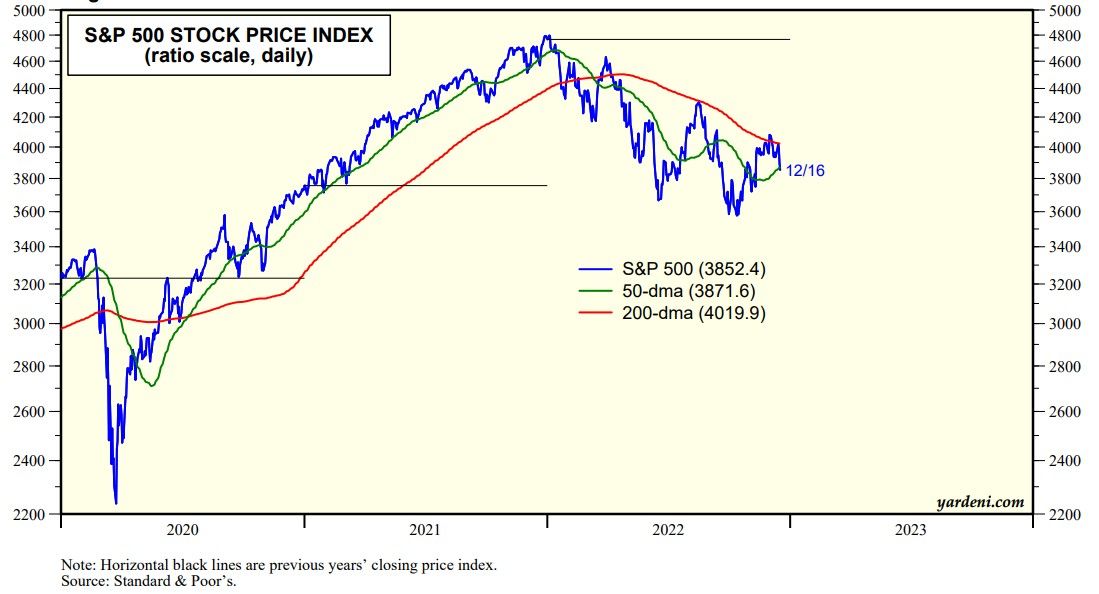 The S&P 500 is on pace to notch its fifth worst December decline since 1928. December is historically the best month of the year, rising in 69 of the last 94 years since 1928, with an average change of 1.36% and average gain (loss) of 2.97% (-3.09%).
A persistently hawkish Fed continues to beat the stock market down. And so does bad news from the MegaCap-8. The air continues to come out of their valuation multiples (chart). Its forward P/E is down from around 35 at the start of the year to 22.5 on Friday.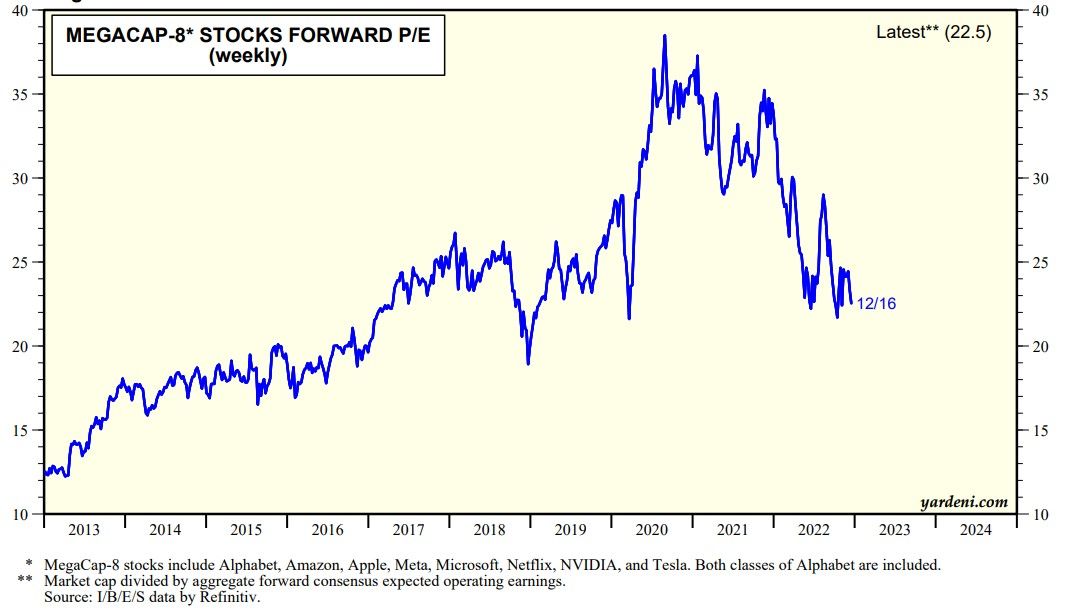 The latest casualty among the MegaCap-8 is Tesla. Shares of the EV maker are down 64% from a peak last November, and 22% so far in December. Elon Musk has sold $23 billion of Tesla's stock so far this year, most recently funds for his Twitter purchase. It's forward P/E has been cut from over 100.0 earlier this year to 27.3 on Friday (chart).