Industry analysts continue to trim their estimates for S&P 500 earnings for each of this year's four quarters (chart).  They may continue to do so if company managements provide cautious earnings guidance during the current earnings reporting season.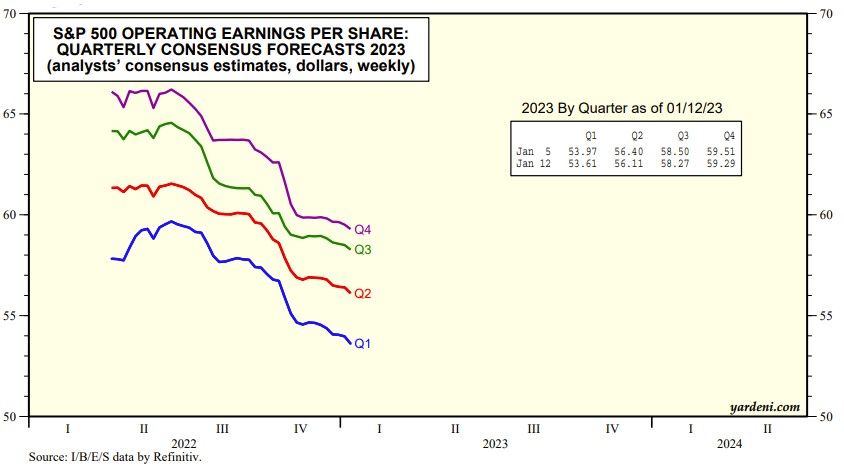 Nevertheless, as of the January 12 week, the analysts still expected that earnings will increase 4.0% this year compared to last year from $219.46 per share to $228.27. Next year, they currently expect a 10.7% increase to $252.61 (chart).
They must have gotten the soft-landing memo rather than the hard-landing one. We are still at $225 per share for this year and $250 for next year. Hard landers are forecasting $200 or even less for this year. (We tend to revise our forecasts if necessary following earnings seasons. See YRI S&P 500 Earnings Forecast.)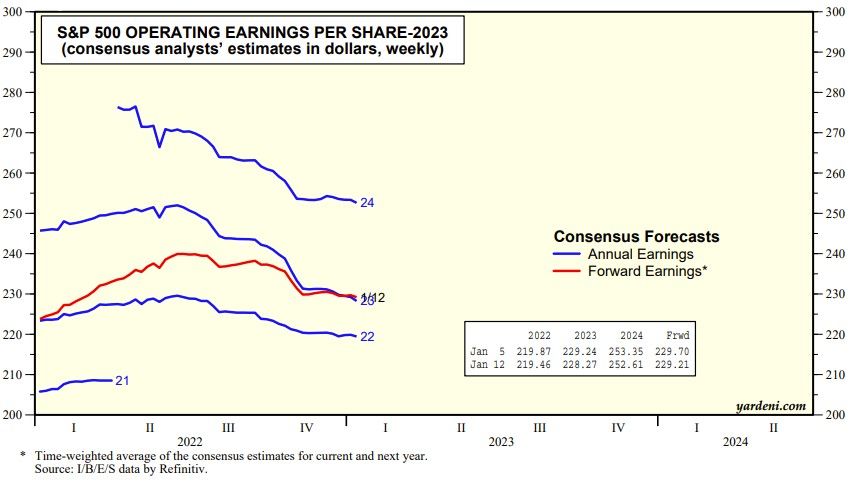 The percent of companies with positive three-month percent changes in forward earnings was down to 51.9% during the January 13 week (chart). That's somewhat disturbing, but not alarming, in our opinion. The improving outlook for the global economy should minimize the downside in this series over the rest of the year, and should provide some upside.