As we anticipated, the S&P 500 has dropped to its 50-day moving average (dma) on Friday (chart). It is down 2.7% from its bull market high of 4588.96 on July 31. Leading the way down has been the S&P 500 Information Technology sector (-7.0%).
Weighing on this sector's valuation multiple has been the jump in the 10-year Treasury yield above 4.00% since July 31, when it was 3.96%. It was 4.15% on Friday. So the yield may be on the verge of taking out last year's high of 4.25%. If it does so the next major support for the S&P 500 may be its 200-dma, which would amount to a pullback of about 10%.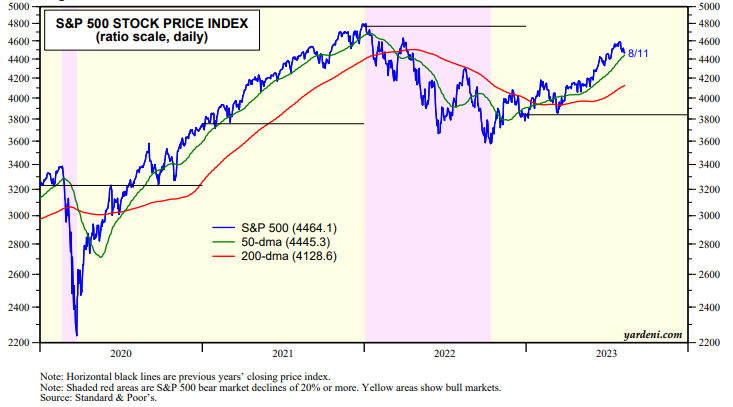 The MegaCap-8 stocks are especially vulnerable to getting hit by any further increases in the 10-year yield because their valuation multiples are so high (chart). Their collective forward P/E was just over 30.0 at the end of July. It was down to 28.0 on Friday.