Today's bond and stock rallies was boosted by Q3's Productivity and Costs report released at 8:30 am. It confirms our view that strong economic growth isn't inflationary if it is driven by productivity growth. Fed officials have been trying to slow the economy down to subdue inflation. Our analysis suggests that they should allow productivity-led growth to flourish because it is the main driver of prosperity while also containing inflation. Productivity boosts real wages, profit margins, and keeps a lid on prices. Productivity is the economy's elixir of life!
Let's review today's upbeat data shown in the following chart: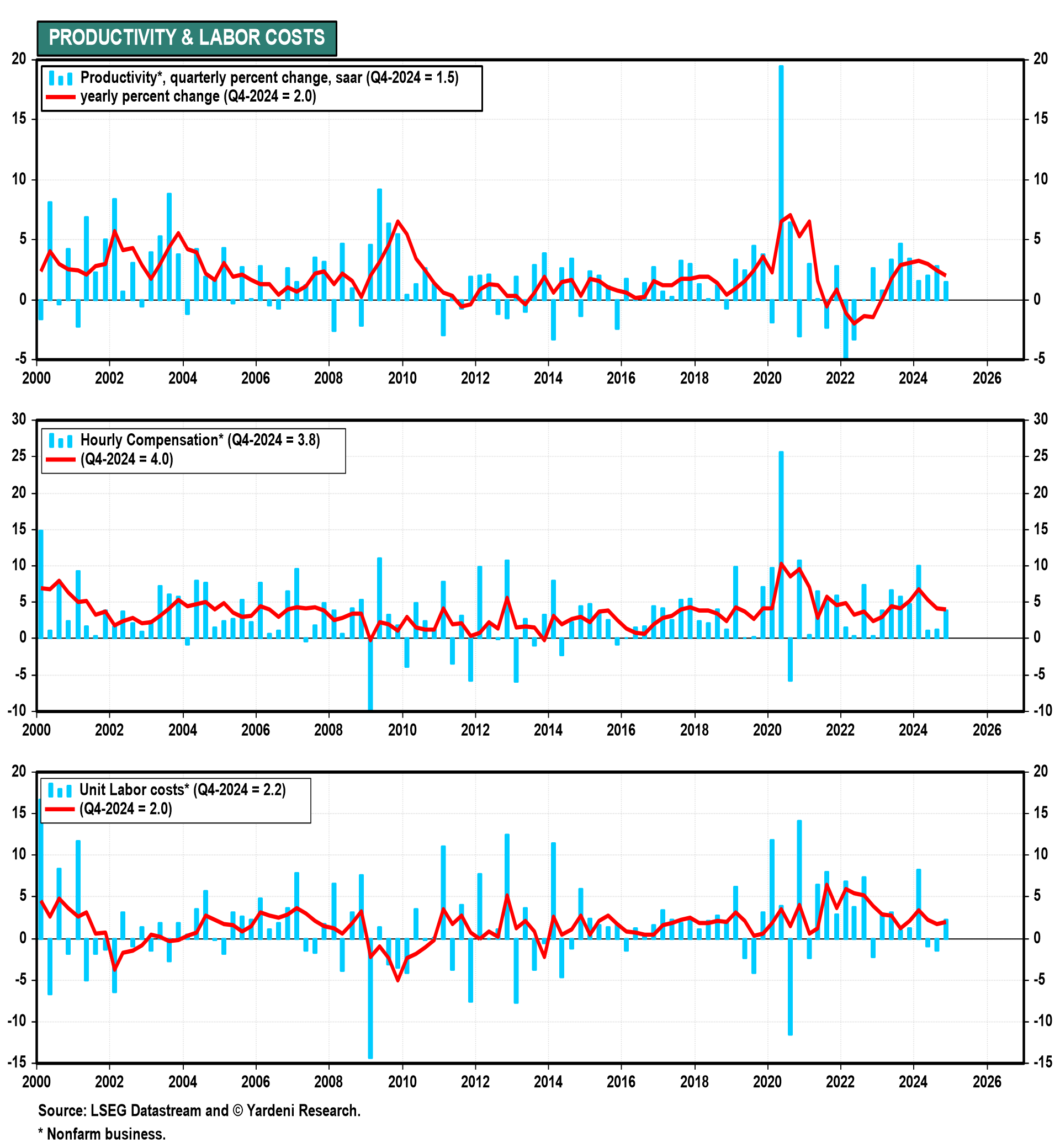 (1) Productivity. Nonfarm business output jumped 5.9% (saar) during Q3. That's a full percentage point higher than the 4.9% increase in real GDP during the quarter. The number of hours worked rose 1.1%. So productivity increased 4.7% (q/q saar) or 2.2% y/y (first panel).
(2) Hourly compensation and unit labor costs. Hourly compensation rose 3.9% during Q3, and 4.2% y/y (second panel). This increase was more than offset by productivity growth resulting in a 0.8% drop in unit labor costs (ULC) during Q3 (third panel).
(3) Unit labor costs & inflation. The ULC inflation rate was just 1.9% y/y during Q3. This rate is the main driver of the headline CPI inflation rate (chart). It is confirming our view that inflation might have been a transitory problem all along, and certainly much less persistent than during the Great Inflation of the 1970s.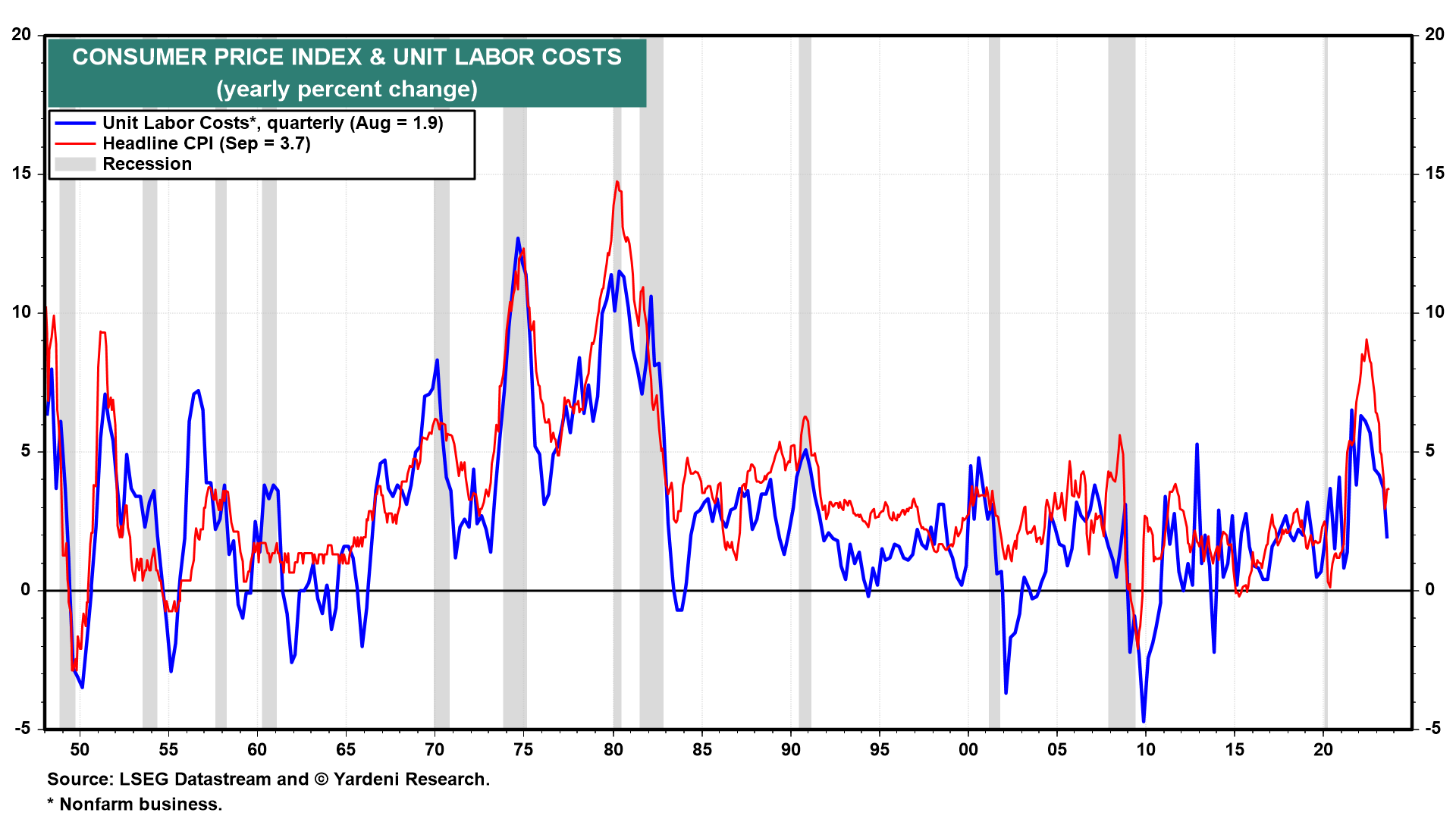 (4) Productivity & real hourly compensation. The chart below is the one we are tracking most closely to determine if the current decade might turn out to be the "Roaring 2020s" after all. We think that the economy started a productivity growth boom at in early 2016 that was interrupted by the pandemic. Now, it is likely to be accelerated by the aftereffects of the pandemic. We expect to see the current productivity growth boom peak by the end of the decade around 4.0%. That would allow real hourly compensation to grow as much. It would also support greater than expected economic growth, while keeping a tight lid on inflation.