Investors are hoping that the Chinese government will soon ease its zero-Covid policies. The facts on the ground suggest that the latest wave of the pandemic is getting worse in China and that the government is continuing to respond with more lockdowns and other severe restrictions (chart). Japanese brokerage firm Nomura estimates that more than a fifth of the country is under restricted movement. This is weighing on China's economy as well as the global economy.
A November 24 WSJ editorial observed: "For nationalist reasons, the Communist Party refused to accept Western vaccines that are more effective than China's homegrown shots. Long lockdowns mean fewer people have been exposed to the virus and developed natural immunity as they have in the rest of the world." The government's extreme response is heightening social discontent and unrest.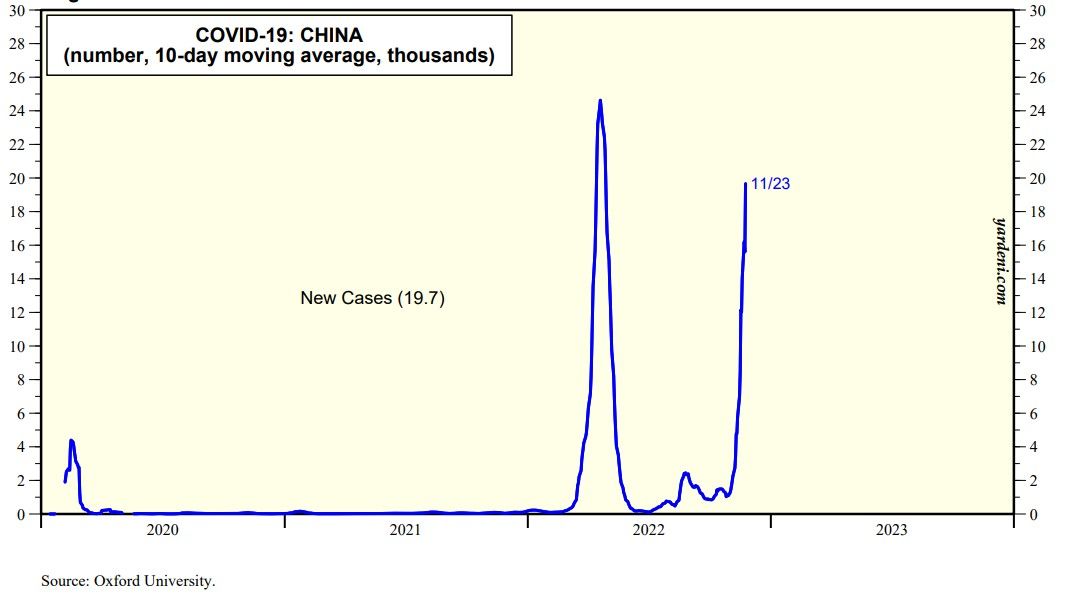 This latest wave of China's pandemic could disturb global supply chains again as did the previous wave earlier this year. That could be inflationary. On the other hand, the prices of oil and copper have fallen recently (chart). The recent rally in US bond yields may be partly attributable to the weakness in commodity prices caused by China's pandemic and economic woes.