Yesterday, the World Bank slashed its 2023 global economic growth rate outlook to 1.7% from its earlier projection of 3.0%. In its Global Economic Prospects, the bank warned that the global economy is "perilously close to falling into recession." Dr. Copper, the metal with a PhD in economics, begs to differ. The nearby futures price of the basic metal is up to $4.17 currently from last year's low of $3.23 on July 15 (chart). It recently jumped above its 200-day moving average.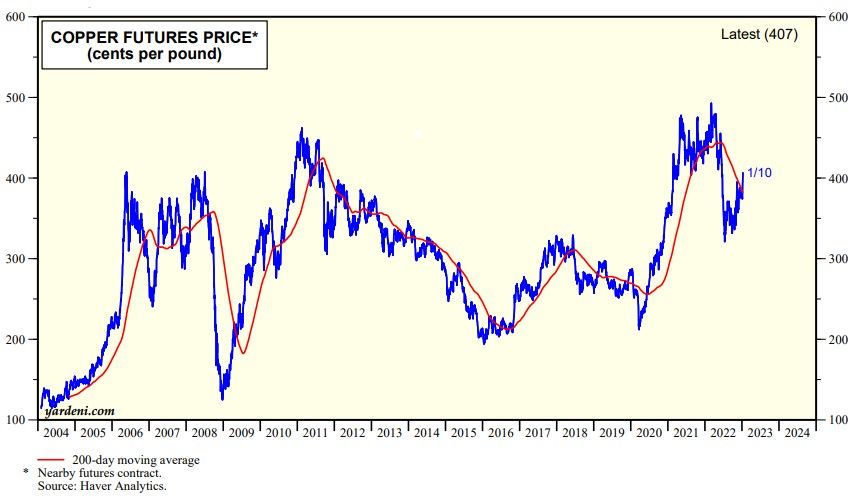 That's quite impressive considering that housing construction is in a recession around the world. Here in the US, mortgage applications to buy a house continued to fall last week (chart). Notwithstanding the US housing recession, the Atlanta Fed's GDPNow tracking model is currently estimating that real GDP rose 4.1% (saar) during Q4-2022 in the US.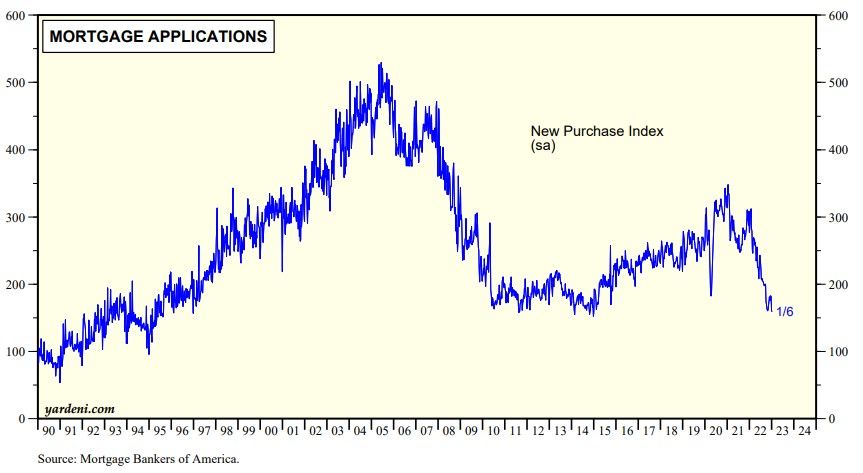 Meanwhile, the stock market's breadth continues to improve. The ratio of the S&P 500's equal-weighted to market-cap weighted indexes has continued to move higher in the new year (chart).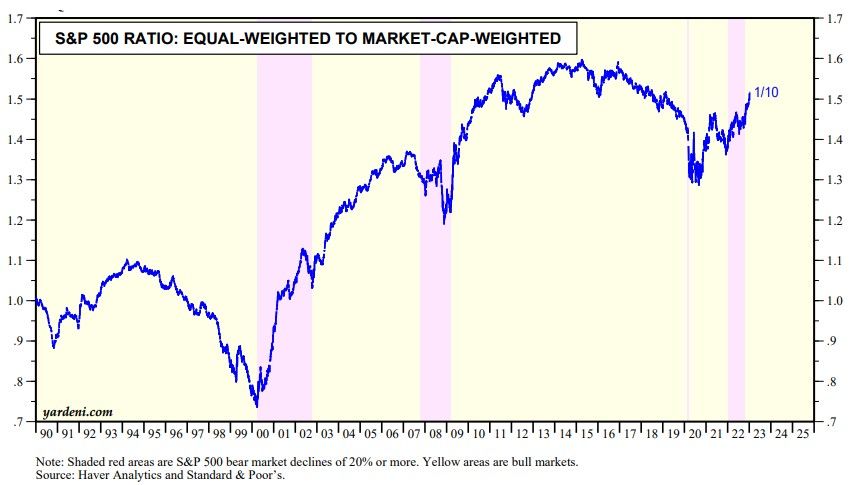 Investors Intelligence Bull/Bear Ratio was 1.26 during the week of January 10 (chart). In other words, sentiment remains relatively bearish, which is bullish from a contrarian perspective. Now all we need is a low CPI inflation report tomorrow morning to keep the new-year rally going.