We are still aiming for 4600 on the S&P 500 before the end of this year. That's only a 5.0% increase from today's close. Heck, the S&P 500 was up 5.9% just last week. However, that was clearly a combination of a short-covering rally in both the bond and stock markets. It was also a buying panic in the bond market. Right now, stock investors may be getting worried that the falling oil price is a sign of a rapidly weakening global economy. The price fell again today and the bond yield edged down to 4.49%. We are expecting both of them to stabilize soon around current levels.
If so, then stocks should resume their rally led by Information Technology and Financials. Energy will likely continue to lag (chart). Here is November's performance derby for the S&P 500 and its 11 sectors through today: Information Technology (7.6%), Consumer Discretionary (6.3), Communication Services (5.1), S&P 500 (4.5), Real Estate (4.2), Financials (3.9), Industrials (3.0), Health Care (2.9), Utilities (1.8), Materials (1.4), Consumer Staples (1.3), and Energy (-2.9).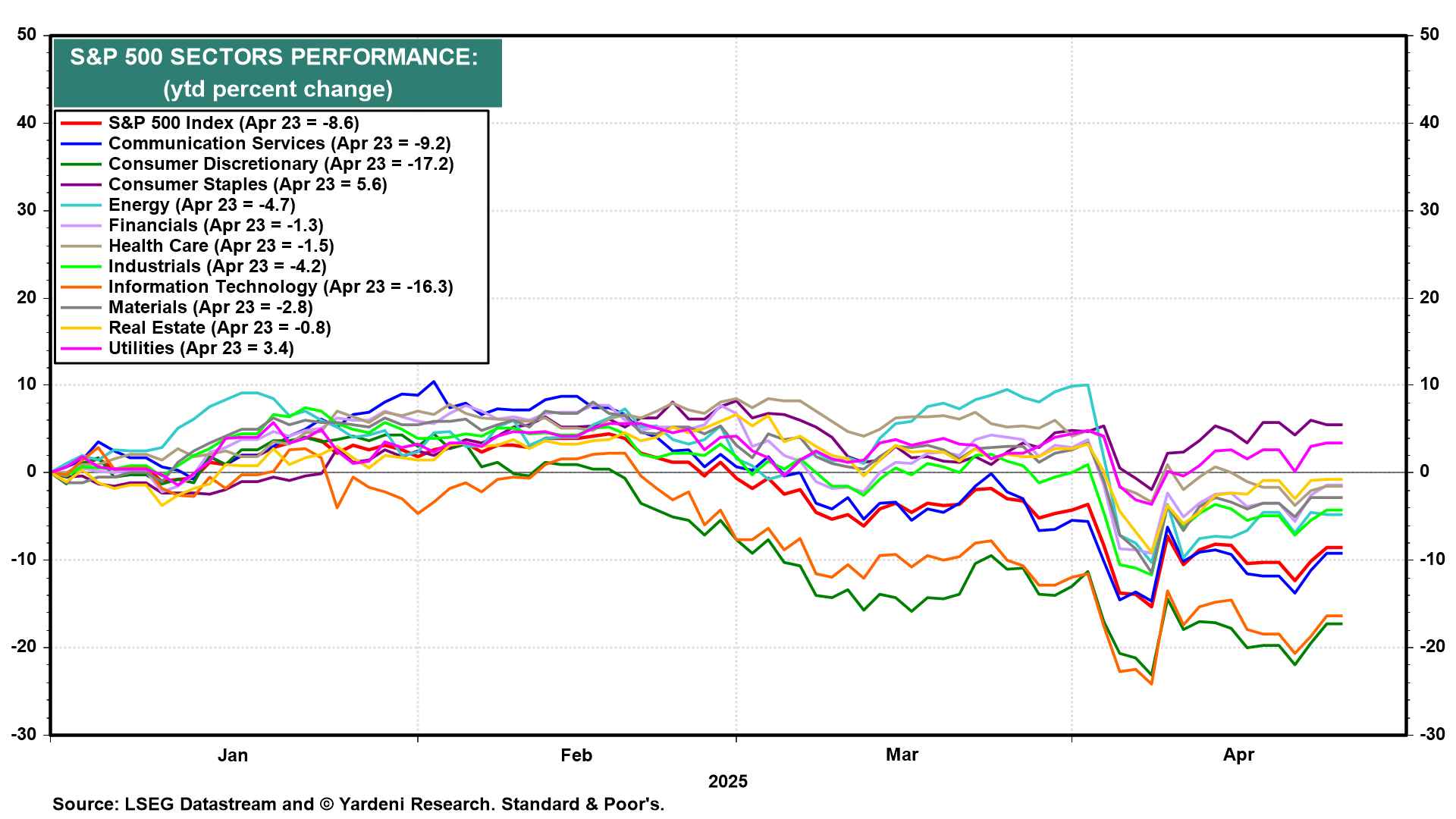 The Q3 earnings reporting season is almost over. With 439 of the S&P 500 companies finished reporting, revenues are ahead of the consensus forecast by 0.8% and earnings have exceeded estimates by 7.1%. However, analysts have been cutting their Q4 earnings estimates in recent weeks on concerns about weaker global economic growth (chart).