The week ahead is a short one for the financial markets, and it is a light one for US economic indicators. But that doesn't mean it will be a quiet week for the markets, since we live in volatile times.
May data for existing home sales (to be released on Tuesday) and new home sales (on Friday) are likely to show that the housing market is falling deeper into a recession. The median prices of both single-family existing homes and new homes are likely to show signs of peaking. Mortgage applications through the June 17 week should show that the housing recession continued to worsen this month.
On Thursday, the Kansas City Federal Reserve Bank will report the results of its regional business survey for June. It is likely to show that business activity has slowed, while pricing pressures remain elevated, confirming the messages of the June surveys conducted by the NY and Philly Fed banks.
June's Consumer Sentiment Index (CSI) will be out on Friday. The preliminary numbers for the first two weeks of the month showed that inflation is depressing consumers. Odds are that June's final CSI report will be even weaker than the preliminary one.
The strength of the labor market has been one of the few clear bright spots in the economy. We'll see if that may be starting to show some signs of stress in Thursday's release of jobless claims for the June 18 week.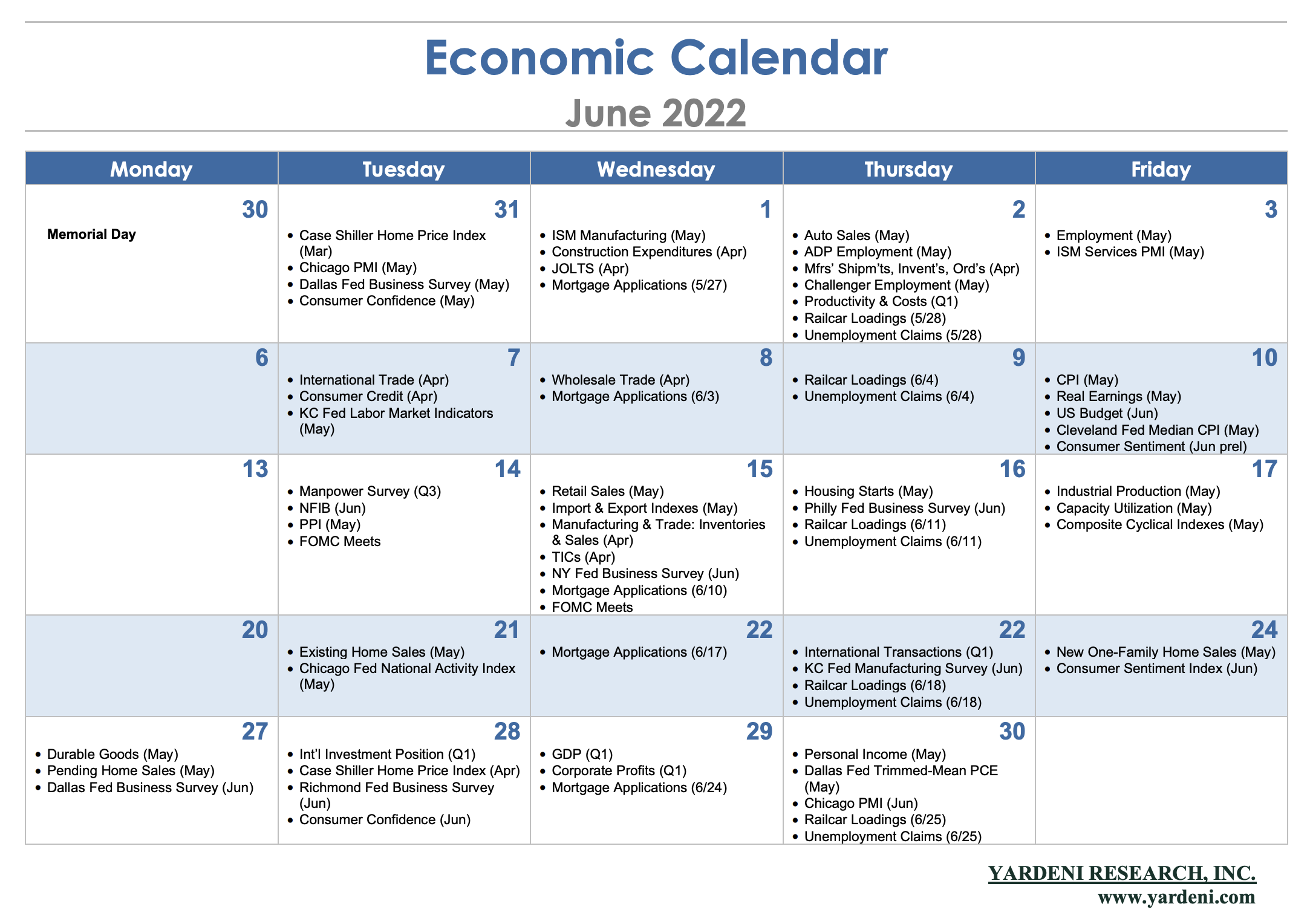 ---