The economic indicators this week are likely to confirm that the economy is experiencing a rolling recession. Single-family housing is still in a recession. That's likely to be confirmed by  January's pending existing home sales (Mon) and 2/24 mortgage applications (Wed).
Manufacturing growth stalled last year through January. February's Dallas and Richmond Fed regional business surveys (Mon & Tue)--along with last week's NY, Philly, & KC surveys--should indicate that February's M-PMI (Wed) might have ticked up, but remained under 50.0 (chart). January's durable goods orders excluding transportation (Mon) probably continued to stall at a record high.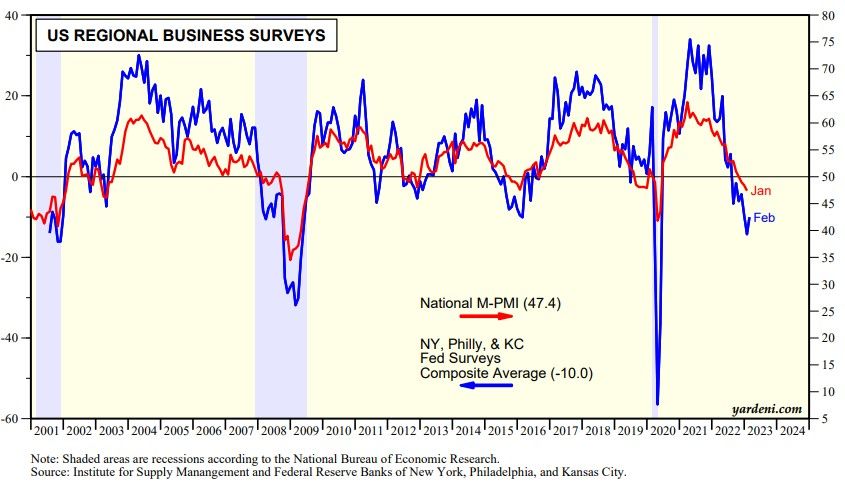 February's consumer confidence survey (Tue) will likely show that the "jobs plentiful" series remains high. The 3/2 unemployment claims (Thu) should confirm that the labor market remains strong. February's NM-PMI (Fri) should indicate that consumers are still spending plenty on services. On the other hand, we are expecting a drop in February's auto sales (Fri) which might have been boosted by mild winter weather in January.
Q4's productivity & labor costs (Thu) will provide an insight into underlying inflationary forces.