Apparently, the debt ceiling issue has been resolved over the weekend, as we expected. The stock market might rally on Tuesday, but it has been taking the issue in stride focusing more on AI than Washington's political theater.
The economy continues to glide calmly as evidenced by Friday's personal income report for April. The Atlanta Fed's GDPNow tracking model raised Q2's real consumer spending growth from 1.6% to 2.3% (table). However, real GDP growth was lowered from 2.8% to 1.9% because exports are weak suggesting slower global economic growth perhaps.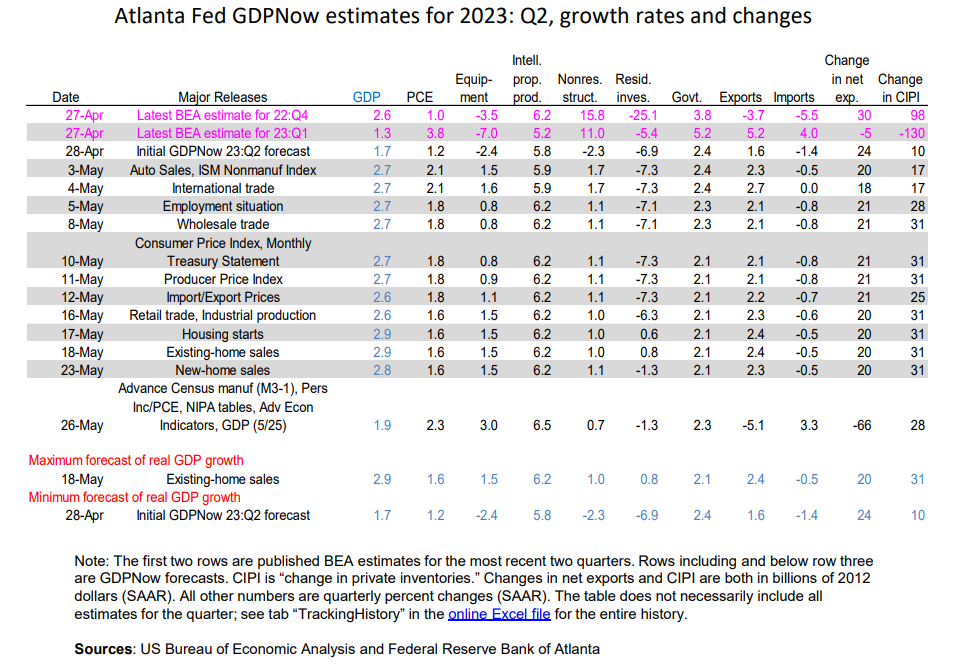 Solid employment gains combined with recent increases in real wages have been boosting real disposable personal income (chart). Consumers have been spending their DPI, especially on services.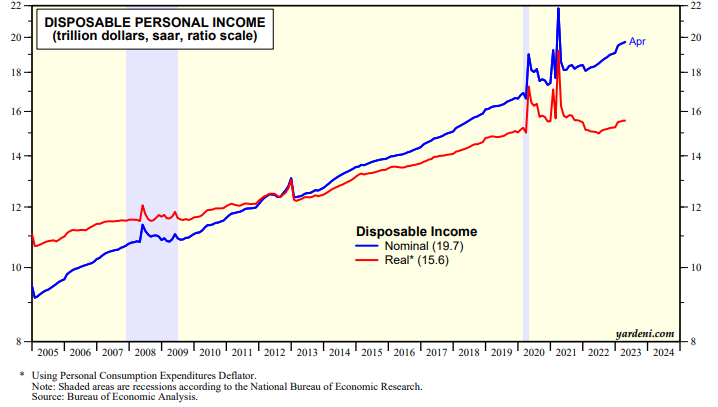 On the inflation front, April's PCED (released on Friday along with personal income) showed consumer prices up 4.4%, a slight increase from 4.2% in March (chart). But the 3-month annualized headline and core PCED inflation rates continued to moderate to 3.1% and 4.2% from slightly higher readings in March.