The Fed is widely expected to hike the federal funds rate (FFR) on Wednesday by 25bps to a range of 5.25%-5.50%. Will that be restrictive enough for the Fed? Will that be the terminal rate? At his presser on Wednesday after the FOMC meeting, Fed Chair Jerome Powell is likely to say: "Maybe, maybe not." He will acknowledge that inflation is still moderating even though the economy has proven to be remarkably resilient to rate hikes. But he will also say that price inflation is still well above the Fed's 2.0% target and that wage inflation remains sticky.
Odds are that the stock and bond markets will focus on "maybe" rather than "maybe not" with regards to the end of rate hikes. Meanwhile, the Fed's QT program will continue to tighten credit conditions as will tighter lending standards by the banks (chart).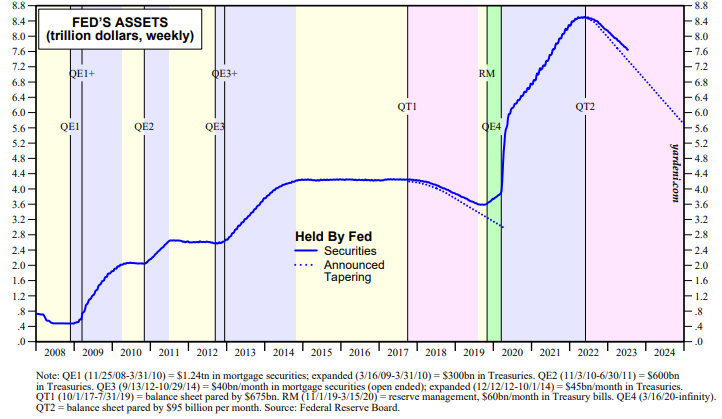 The BIG release of the week will be June's personal income and consumption, as well as the PCED, on Friday. June's payroll employment release at the start of this month suggests that personal income rose solidly. However, June's retail sales was weak. So we will be looking for strength in consumption of services. June's CPI suggests the the month's PCED continued to moderate. We are still expecting 3%-4% this year and 2.5%-3.5% next year with only one more FFR hike (chart).