Investors would clearly like to see peace on earth and goodwill towards all people. But that ain't happening anytime soon. They would also like to see the US economy slow so that inflation will fall faster and the Fed will turn less hawkish. That ain't likely to happen this week. Fed Chair Jerome Powell will probably be as hawkish at his presser on Wednesday, following the latest FOMC meeting, as he was during his recent interview on October 19. Also on Wednesday, the Treasury will announce its latest funding needs, which could unnerve the bond market again.
This week's employment indicators are likely to remain strong. Initial unemployment claims (Thu) should remain low as they have been in recent weeks suggesting that October's unemployment rate (Fri) remained low too and that payroll employment (Fri) expanded at a solid pace during the month (chart). September's NFIB small business owners survey showed an increase in job openings suggesting that the comparable JOLTS series (Wed) will do the same.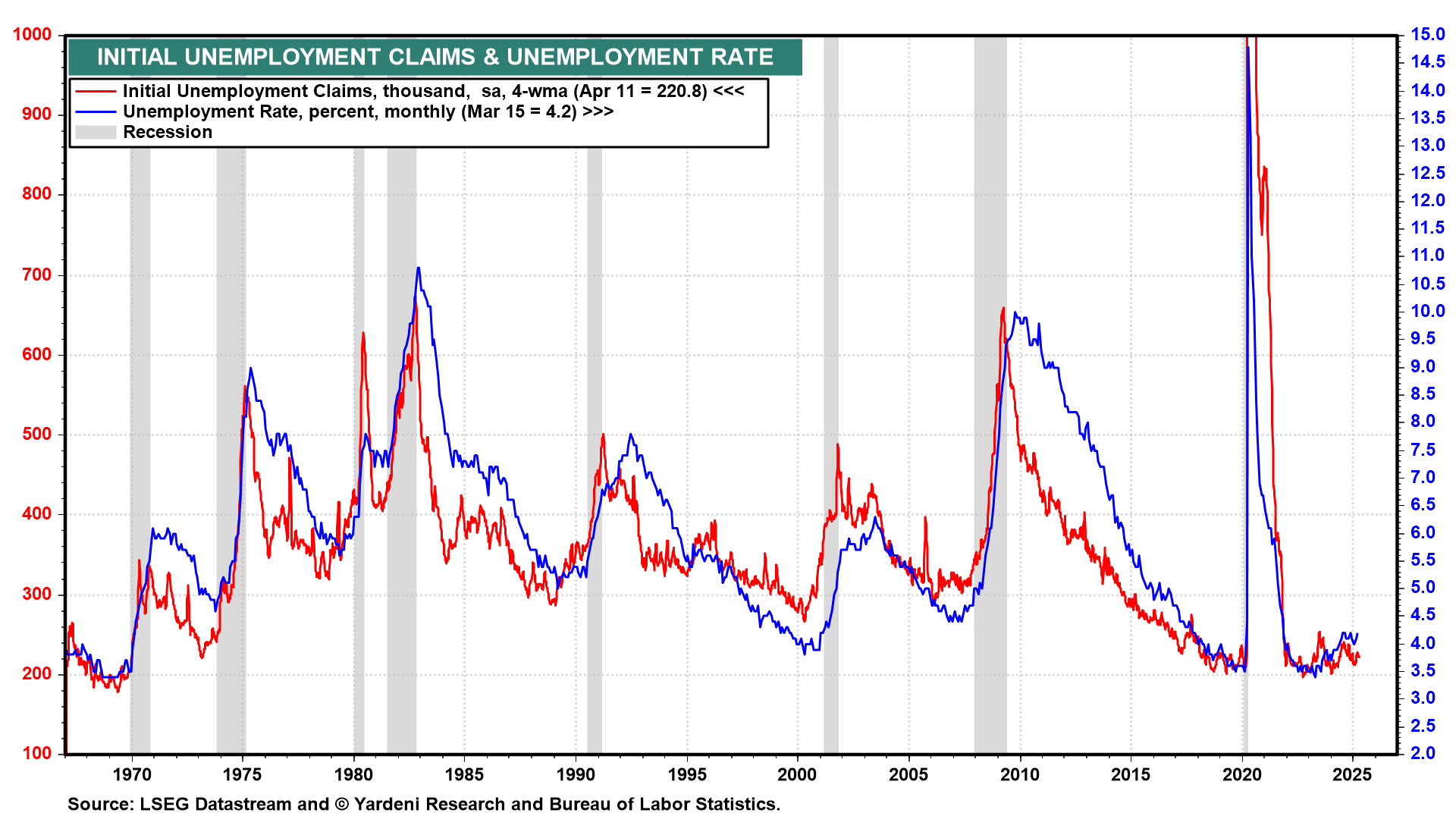 Q3's inflation rate in the employment cost index (Tue) should continue to moderate (chart). Its wages and salaries component tends to lag the quits rate, which has been falling since late 2022. Q3's hourly compensation inflation rate (Thu) should also continue to moderate.