"There is too much risk in the world to remain short bonds at current long-term rates," Bill Ackman said in a post on X, formerly known as Twitter, this morning. "We covered our bond short."
He first disclosed his Big Short on August 2 on X, one day after Fitch Ratings downgraded US Treasuries from AAA to AA+, and two days after the Treasury Department announced that the government would need to raise $1.0 trillion during Q3. It was a brilliant trade as the 30-year bond yield soared from 4.11% to 5.11% on Friday. This yield peaked at 5.18% at 6:00 am this morning. Ackman's announcement contributed to the rally in bonds today, as the yield fell to 5.01% (chart).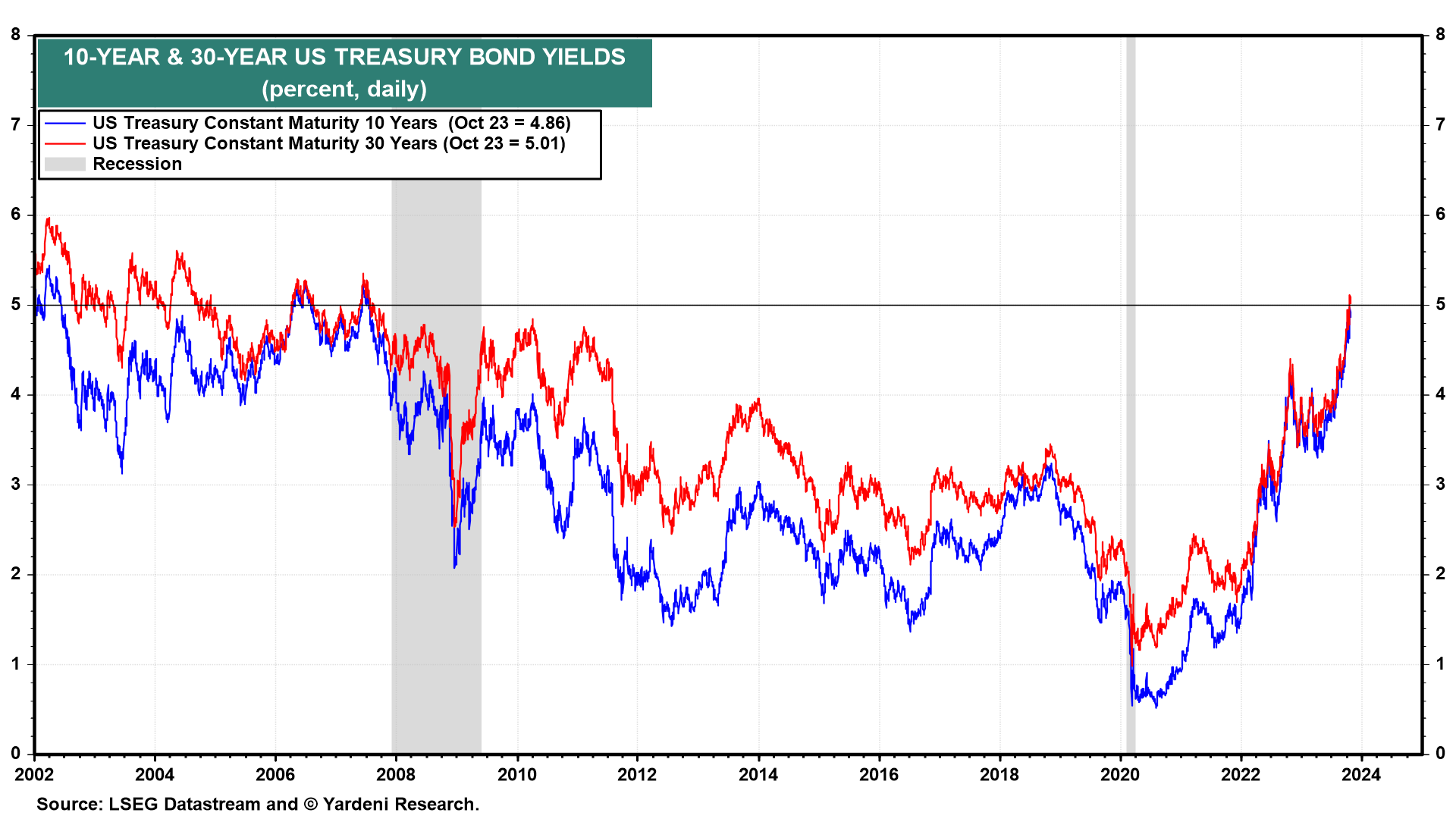 The "5" handle on both the 10-year and 30-year yields signaled a good place to take profits for the shorts since the two yields are back to their Old Normal levels, i.e., where they were from 2002-2007, before the Great Abnormal period from the Great Financial Crisis through the Great Virus Crisis.