The single-family housing market has been in a recession since early 2022. Housing is among the most interest-rate sensitive sectors of the economy. It tends to go down first when the Fed is raising interest rates, setting the stage for a broader economy-wide recession. So far, it's been different this time. Total construction--including residential, nonresidential, and public--rose to yet another record high in May (chart).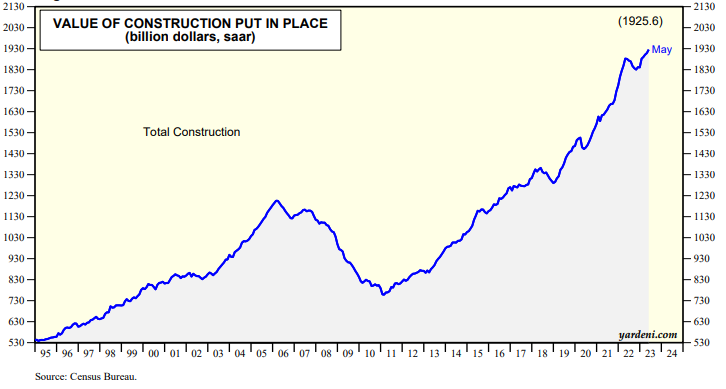 That's because the weakness in residential construction has been more than offset by soaring nonresidential and public construction (chart).The federal government is spending lots of money to incentivize onshoring of manufacturing and to upgrade public infrastructure.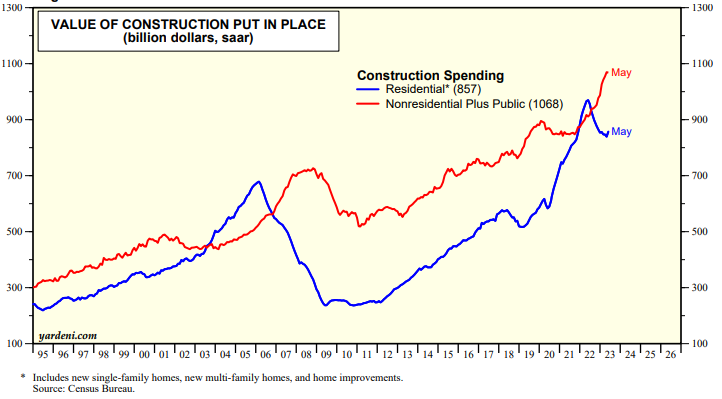 Construction of manufacturing facilities roughly doubled over the past year to a record high during May (chart).