A few of our QT members asked us to explain why core CPI inflation, which has been so sticky over the past year, should moderate over the rest of this year.  The headline CPI inflation rate has dropped significantly since last summer from around 9.0% to 4.0% in May (chart). But the core inflation rate has been stuck around 6.00% since early last year.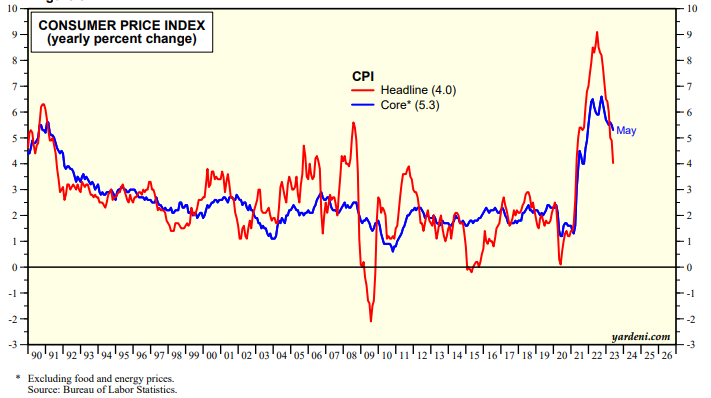 The core CPI inflation rate has been mostly boosted by the rent component of the CPI, which accounts for 34.6% of the total CPI and  a whopping 43.5% of the core CPI. The core CPI inflation rate excluding shelter rose just 3.4% during May, down from last summer's 7.7% (chart). As rent inflation continues to moderate so will the core CPI.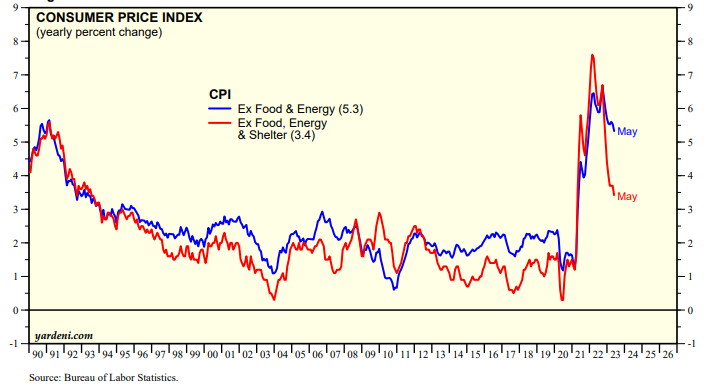 The CPI primary residence rent index seems to be peaking, edging down to 8.7% through May. This index tends to lag the Zillow and ApartmentList rent inflation rates because it includes all current rents, while the latter two include just new leases (chart).