Stock prices soared this morning on November's better-than-expected inflation news, but gave back much of the gain as investors realized that Fed Chair Jerome Powell might remain hawkish at his press conferencce tomorrow becuase inflation remains too high. The S&P 500 closed up 0.72% at 4019, just below its 200-day moving average of 4025.
The CPI rose 7.1% y/y in November, a slowdown from 7.7% the month before (table). Overall inflation has been decelerating on a y/y basis since hitting a peak around 9% in June. After stripping out food and fuel prices, which are volatile, the index climbed by 6%. The slowdown in inflation was driven by food, energy, and used vehicles. Food price inflation slowed, but grocery bills remain historically high. Rents continued to rise rapidly in November.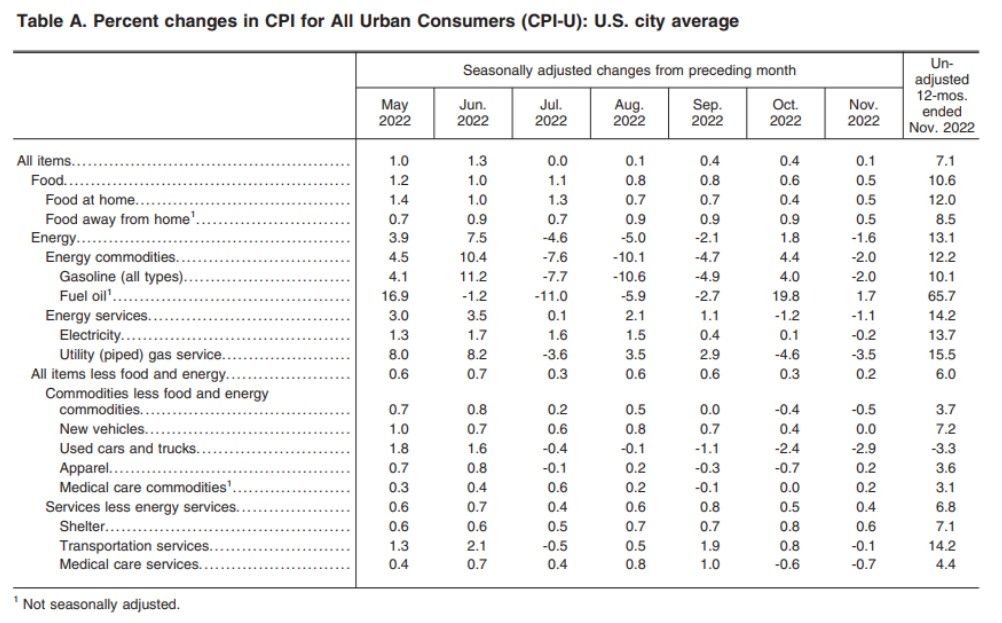 Also reported this morning was November's National Federation of Independent Business (NFIB) survey of small business owners. They are reporting that their businesses are challenging and that they still face labor shortages, forcing them to raise their wages and prices.
The percent of small business owners with job openings fell to 44% during November. That's down from a record high of 51% during May of this year. But it is still very high. This series closely tracks the job openings series included in the JOLTS report (chart). Fed officials have indicated that they would like to see fewer job openings to take the pressure off wages. Both series are heading in the right direction, but not fast enough. Indeed, a near record 28% of small business owners are planning to raise worker compensation.
Inflation: Is heading in the right direction, but it ain't over until its over.