SLOOS was on the loose today, yet stock prices continued to snooze.
The Fed's Senior Loan Officer Opinion Survey was released yesterday after the market's close. It showed that banks continued to tighten their lending standards following the banking crisis that started during the second week of March (chart). Yet the DJIA barely budged falling 56.88 points and the S&P 500 lost just 0.46%. The S&P 500 VIX ended the day at 17.7. The spread between the yields on US high-yield corporate bonds and the 10-year Treasury note continued to meander around 500bps, as it has for the past year.
Ho-hum, but why? Perhaps investors believe that the Fed must be done tightening given the cracks in the banking system. We believe so too since the banking crisis in effect amounts to a hike in the federal funds rate of 100bps in our opinion. Fed officials may actually welcome this news since tighter bank credit should slow the economy and bring inflation down.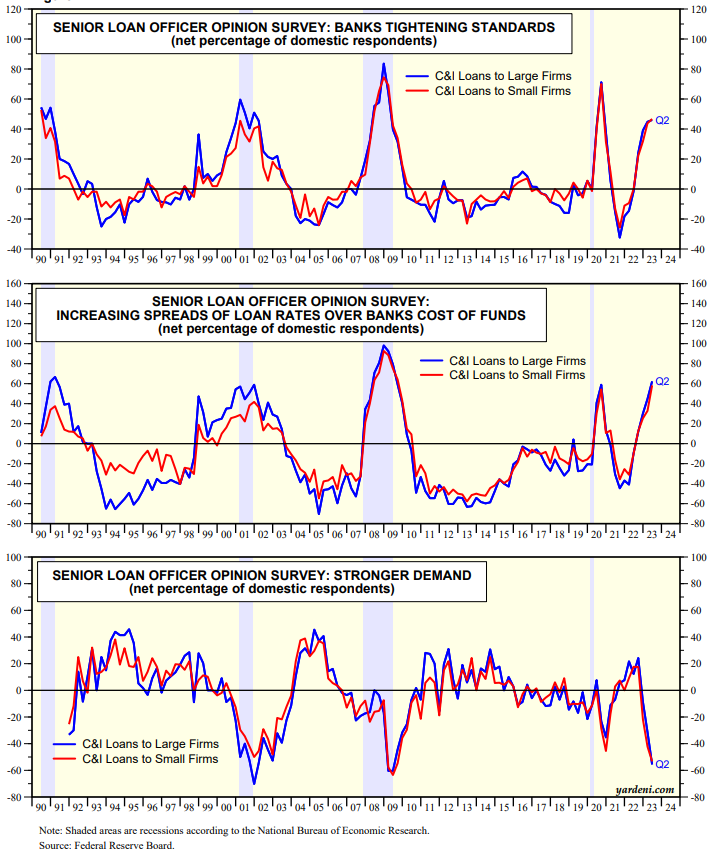 The Fed noted that "banks reported expecting to tighten standards across all loan categories" over the remainder of 2023. According to April's SLOOS, the demand for commercial real estate (CRE) loans was the weakest on record starting in the mid-1990s (chart).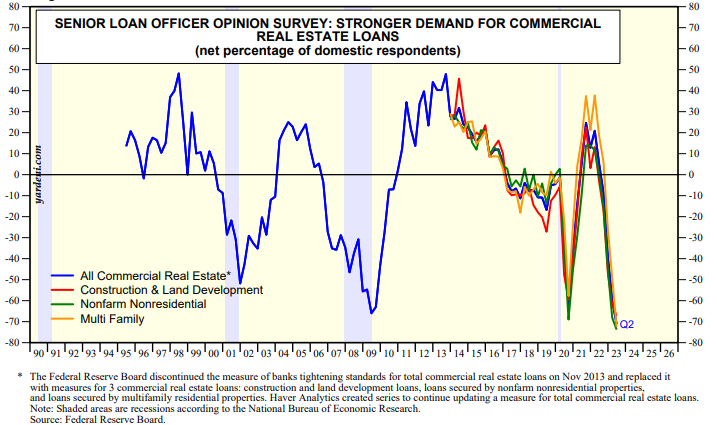 So should we run for the hills? We note that December's SLOOS showed that credit conditions were tightening before the banking crisis, yet the four major categories of commercial bank loans all ended in record high territory through the end of April (chart). We will continue to monitor the weekly data on actual lending to assess whether loan officers are cutting back on their lending by as much as suggested by the latest SLOOS. Stay tuned.