It's not quite the great fall of China. However, something is definitely wrong with China's economy. June's trade data showed that Chinese exports fell sharply for the second month in a row and imports have remained flat since mid-2021 (chart). It was widely expected that the end of the government's pandemic lockdowns late last year would boost economic activity in China and the world this year. That's not happening according to the latest trade data.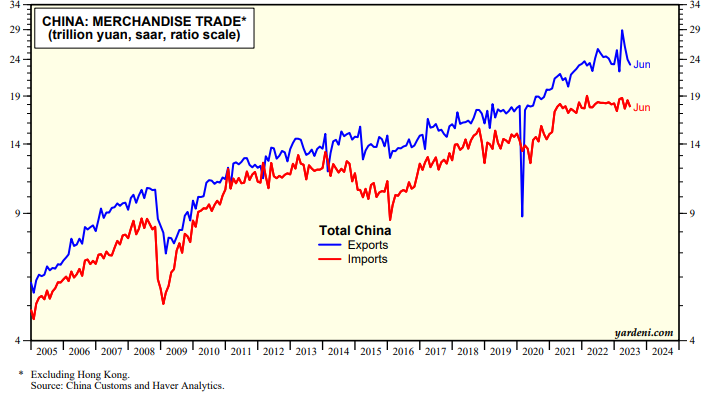 Confirming the weakness in China's economy is that the country's PPI fell -5.4% y/y through June, while the CPI was unchanged over the same period (chart).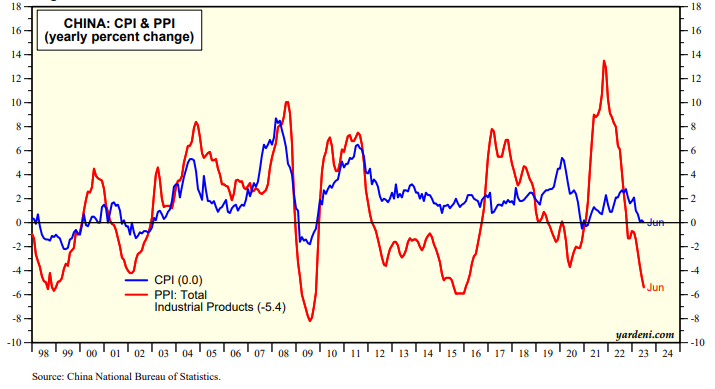 China's PPI inflation rate tends to be a leading indicator for the US PPI for finished goods, which fell -2.8% y/y in June (chart).