Greetings from Dubrovnik! My wife and I started our vacation in Croatia last Thursday. We will be back in the USA this coming Thursday. We started our trip in Zagreb for one day and Split for three days. Now we are in Dubrovnik for the rest of our stay. Croatia is beautiful and attracts lots of tourists this time of year. Tourism is the biggest industry here but it is very seasonal. Many Croatians have moved elsewhere in Europe for steady work year-round.
The problem now is that the Eurozone has fallen into a mild recession. Real GDP fell 0.4% q/q (saar) during both Q4-2022 and Q1-2023 as soaring inflation eroded purchasing power and rapidly rising interest rates weighed on the region's economy. The European Central Bank (ECB) has raised interest rates 400bps from -0.5% in July 2022 to 3.5% at this June's meeting of the central bank's Governing Council (chart).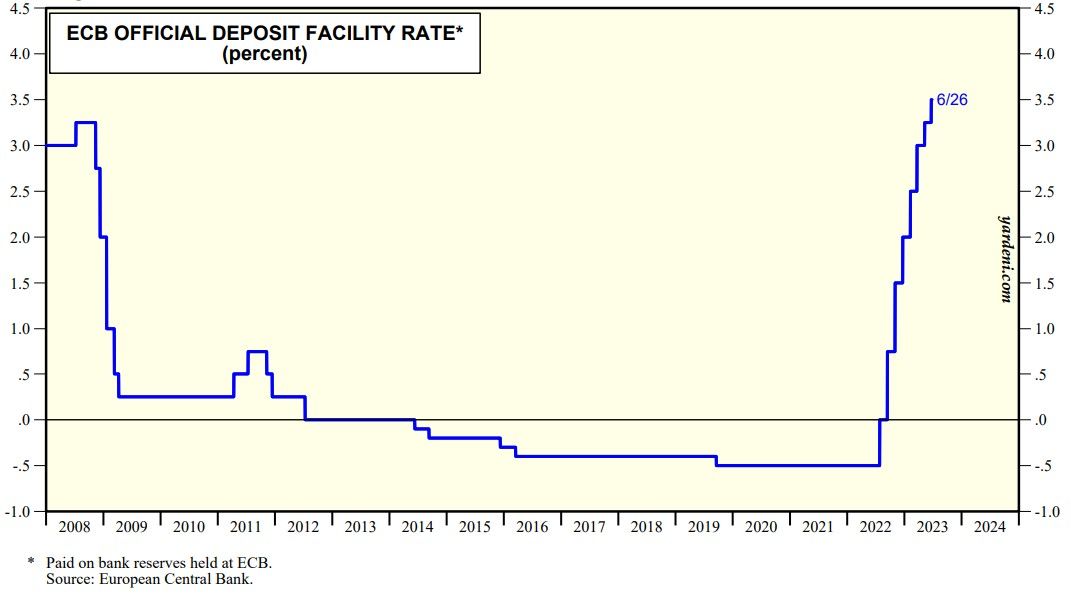 The Eurozone's headline CPI inflation rate has moderated significantly in recent months, but the core rate remains well above the ECB's official 2.0% target (chart).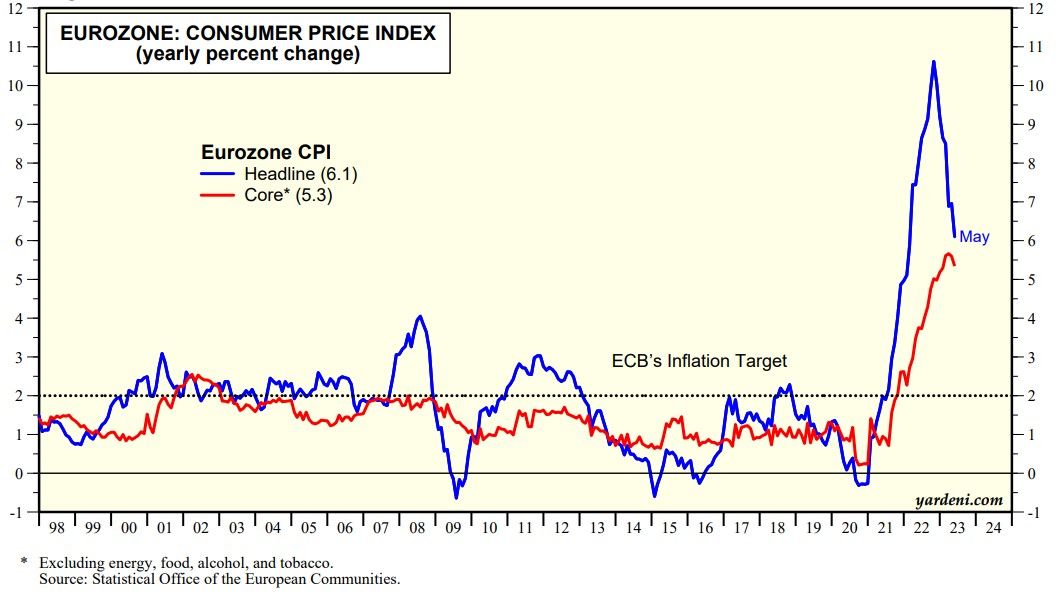 Despite the implosion of Silicon Valley Bank in the US and the emergency sale of Switzerland's Credit Suisse to UBS in March, the ECB's Governing Council proceeded to hike its official interest rate by 25bps to 3.25% on May 4 and another 25bps to 3.50% on June 15. The ECB has raised its benchmark interest rate at eight consecutive meetings since last July.  
In Q1-2023, net demand for loans to businesses fell the most since the end of 2008, the ECB found after polling 158 banks in the region between March 22 and April 6. "From a historical perspective, the pace of net tightening in credit standards remained at the highest level since the euro area sovereign debt crisis in 2011," the ECB said.
The rate hikes and the global banking crisis during March seem to be stopping the growth in bank lending in the Eurozone. Total loans outstanding at the Eurozone's monetary financial institutions edged down 0.2% over the past three months through April (chart).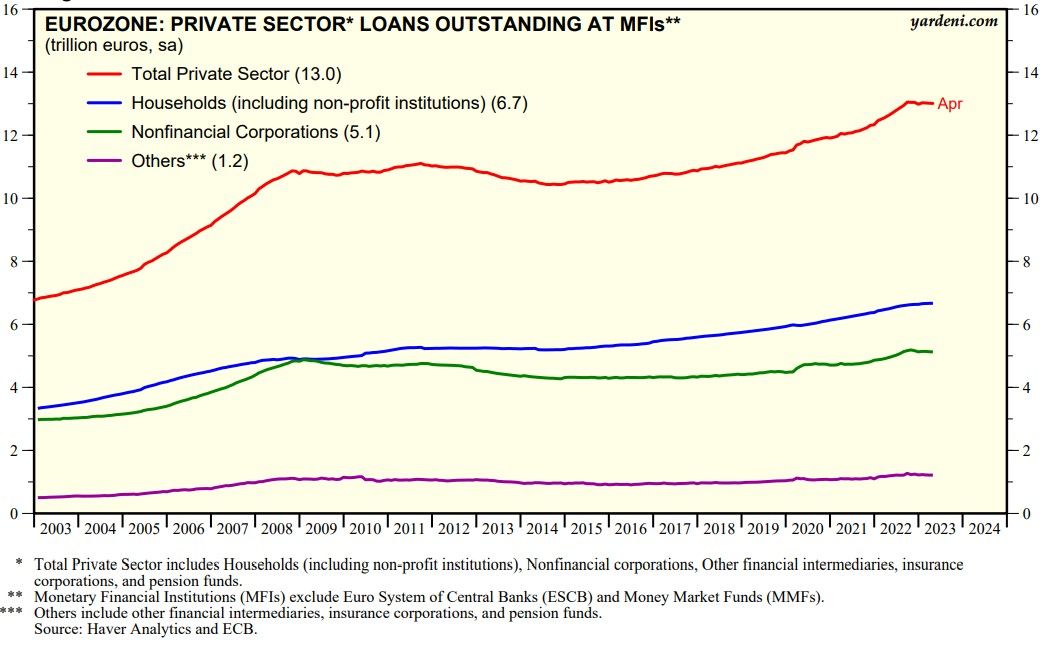 Our bottom line is that we would underweight Europe in global portfolios for now.