The Fed's hawkish pause has unsettled the bond and stock markets. During 2022 and early 2023, the widespread fear was that the Fed's tightening of monetary policy would send the economy into a recession, depressing corporate earnings and the stock market. Now the fear is that stronger-than-expected economic growth will force the Fed to maintain its restrictive stance for some time. So good news is bad news. Today's selloff in bond and stock prices was partly attributable to this morning's good news, i.e., the drop in initial unemployment claims (chart).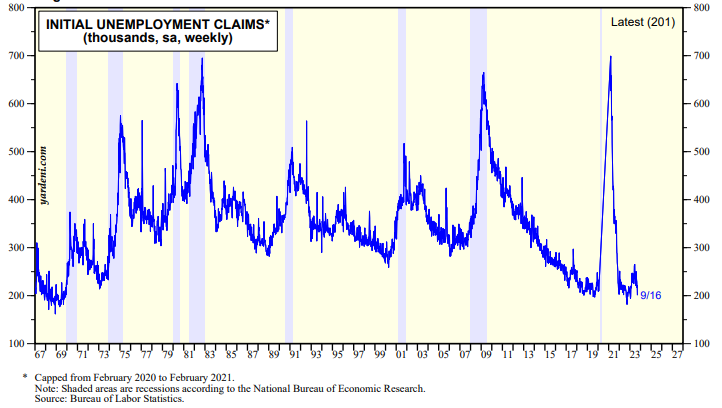 Today's regional business survey released by the Philly Fed combined with the NY Fed's survey for September suggest that producers and distributors of goods may be seeing their rolling recession starting to turn into a rolling recovery.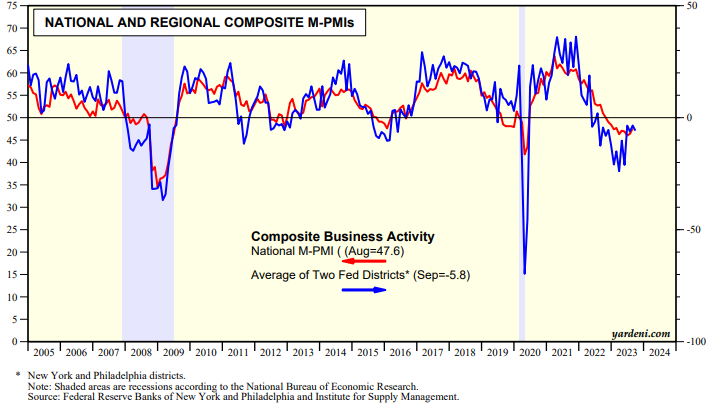 More unsettling for the financial markets might have been the upturn in the prices-paid and prices-received indexes in the Philly and NY regions according to their September surveys (charts). They undoubtedly reflect the increase in oil prices, which we don't think is sustainable given the weakness in the global economy.