The S&P 500 rallied on Friday following yet another stronger-than-expected employment report. In his press conference on Wednesday, May 3, Fed Chair Jerome Powell observed: "It's interesting [that] we've raised rates by 5 percentage points in 14 months, and the unemployment rate is 3½% pretty much where it was, even lower than where it was, when we started." On Friday, we learned that the unemployment rate fell to 3.4%, matching its lowest rate since May 1969 (chart).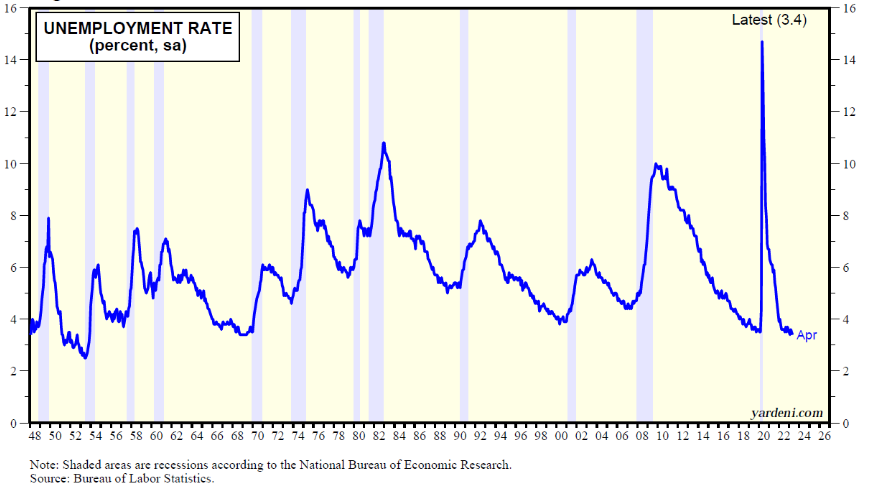 It's true that the jobless rate has always bottomed just before or at the start of recessions. However, it is showing no signs of bottoming so far. During April, nonfarm payrolls increased 253,000 m/m and 4.0 million y/y to a new record high of 155.7 million.
The economy has been experiencing a "rolling recession" since early last year. But you wouldn't know it from the employment numbers. Notwithstanding the recession in the single-family housing market, construction employment rose to a record high in March and April (chart).