On December 23, 1776, Thomas Paine famously opined: "These are the times that try men's souls." He did so in an article titled, "The Crisis." On Friday, JPMorgan Chase CEO Jamie Dimon kicked off Q3's earnings season with a stern warning to investors: "Now may be the most dangerous time the world has seen in decades," he wrote in the company's report. Nevertheless, the world's largest bank beat analysts' expectations last quarter.
Dimon has been sounding the alarm since May 2022 about a consumer-led recession. A couple of weeks ago, he said that interest rates could rise to 7%. Now he is concerned about the wars in Ukraine and the Middle East and their potential inflationary consequences. Too much government debt is also on his worry list. These are all valid concerns.
These worries have weighed on the stock market. Since July 31, the S&P 500 market- and equal-weight indexes are down 5.7% and 9.4% (chart). They are still up 21.0% and 9.5% since October 12. In early August, we suggested that July 31 might have been a short-term top with a likely S&P 500 decline to its 200-day moving average. hat worked out. Now. we think that the market will remain weak for a while longer but still manage a yearend rally which should continue into next year.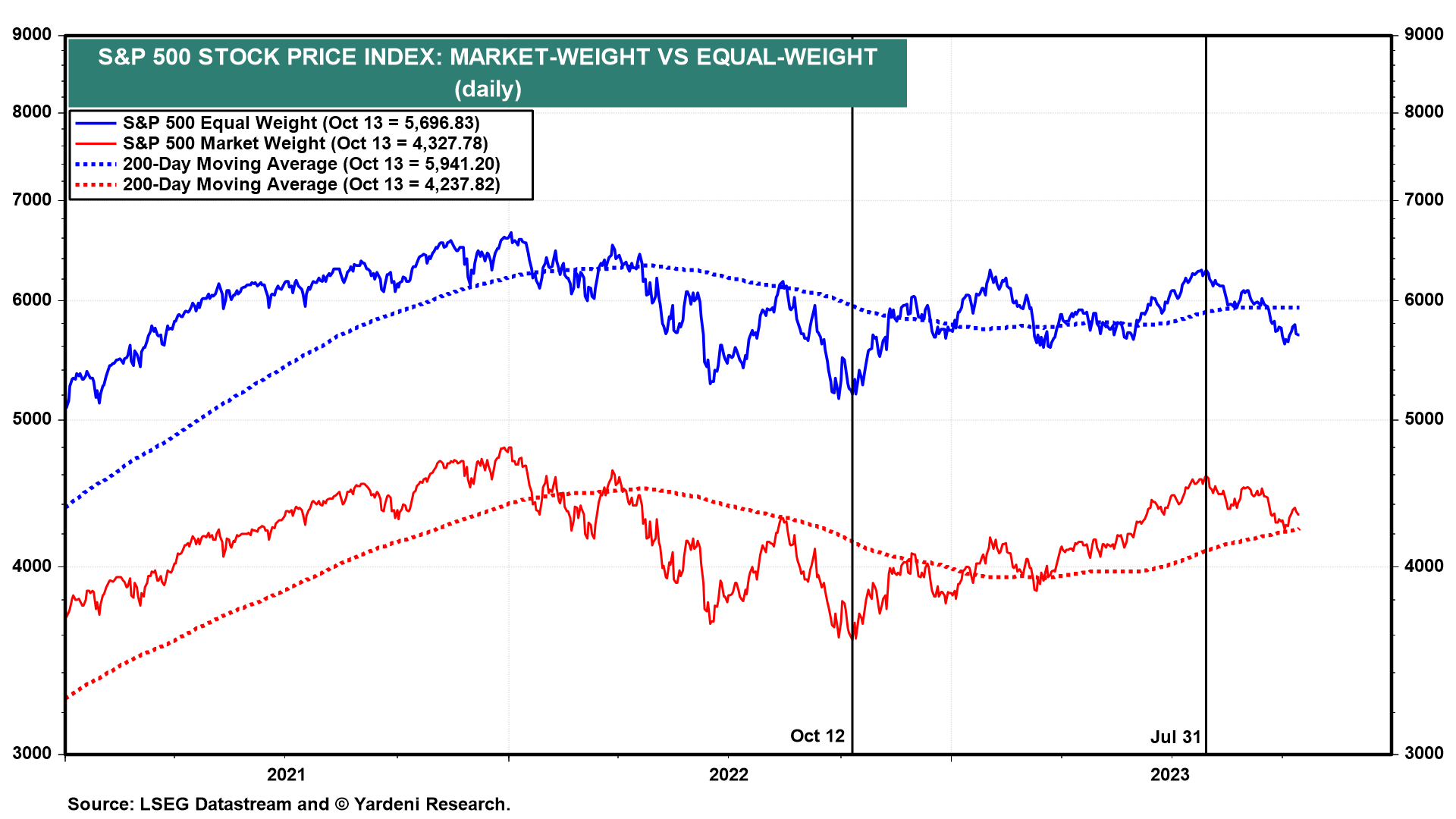 Dimon is accentuating the negatives. Are there any reasons to be bullish? There are positives out there:
The economy has been resilient. S&P 500 earnings probably rose to a record high during Q3. Analysts' consensus S&P 500 forward earnings per share rose to a new record high during the October 5 week (chart). In our outlook, inflation should continues to moderate. The Fed may be done raising interest rates. The 10-year Treasury bond yield should stabilize between 4.50%-5.00%. Earnings should continue to rise.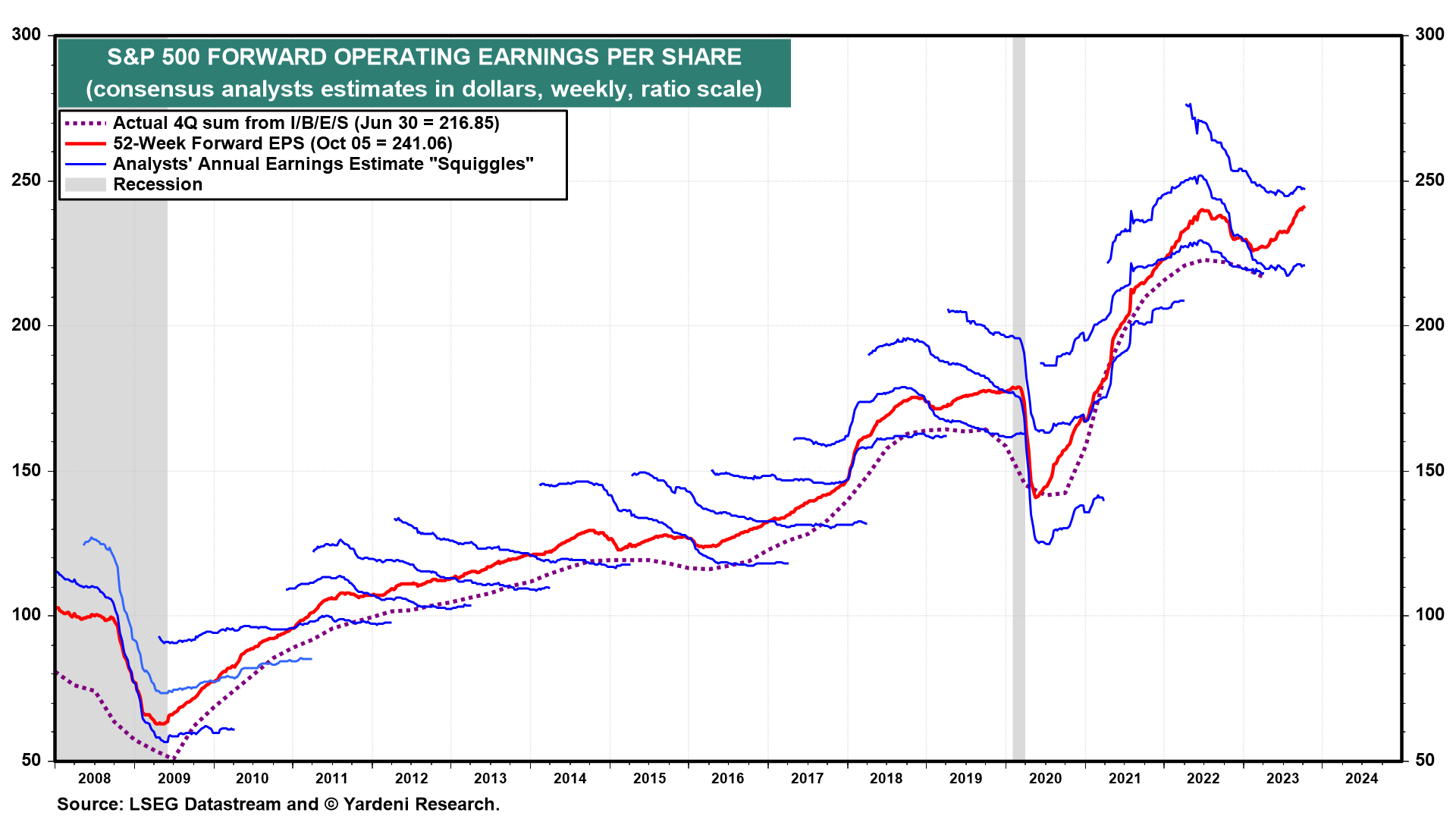 We asked Joe Feshbach, our go-too trading maven, for his perspective on the stock market: "Last week, I discussed 4400 as the maximum target for the S&P 500 in this current short-term rally. The index nearly got there, reaching 4385 before weakness set in again. From my stock market trading perspective, the internal dynamics–measured mostly by breadth statistics–are just plain awful, especially on the Nasdaq.
"The Nasdaq's cumulative advance/decline line continues to make new low after new low, well underperforming the Nasdaq index itself. It's just so difficult to envision anything meaningful on the upside developing while this is happening, so I have to believe that the short-term rally has ended and that a cautious stance toward the market is more justified. Furthermore, the put/call ratio is just okay, and only had one very high put buying day recently, last Wednesday (chart). More should be on the way.