The big banks kicked off the Q3 earnings season this past Friday. Their results beat expectations. That's consistent with our view that S&P 500 operating earnings per share rose to a record high during Q3. So we have nothing to fear other than higher interest rates, a consumer-led recession, persistent inflation, and more horror in Ukraine and now the Middle East too.
The week's economic indicators should be mostly reassuring, continuing to confirm the resilience of the US economy. September's strong payroll employment report suggests that the month's retail sales (Tue) should show a solid increase despite the resumption of student loan payments. Aggregate weekly hours rose to another record high during September (chart).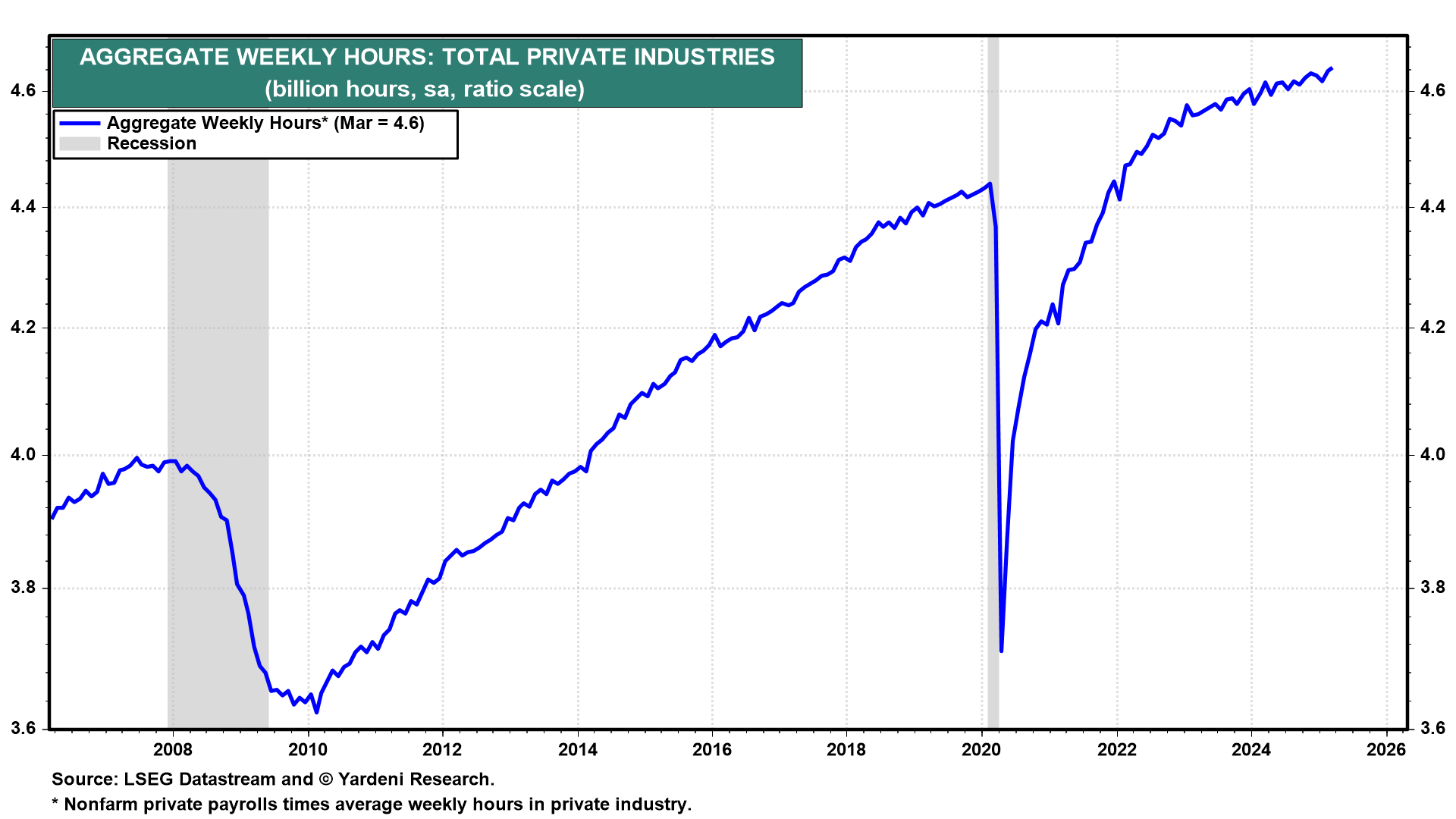 Of course, gasoline retail sales rose in September because pump prices jumped during the month. Auto sales edged up slightly last month (chart).