Yin and yang. The forces of darkness appeared in the bond market while light shined in the stock market today. Bond investors would like to see weaker economic indicators to have more confidence that inflation can continue to moderate. The Citigroup Economic Surprise Index remained relatively elevated at 51.8 on Friday (chart). They would also like to see less supply at the Treasury bond auctions, but that isn't going to happen as long as Washington remains so dysfunctional.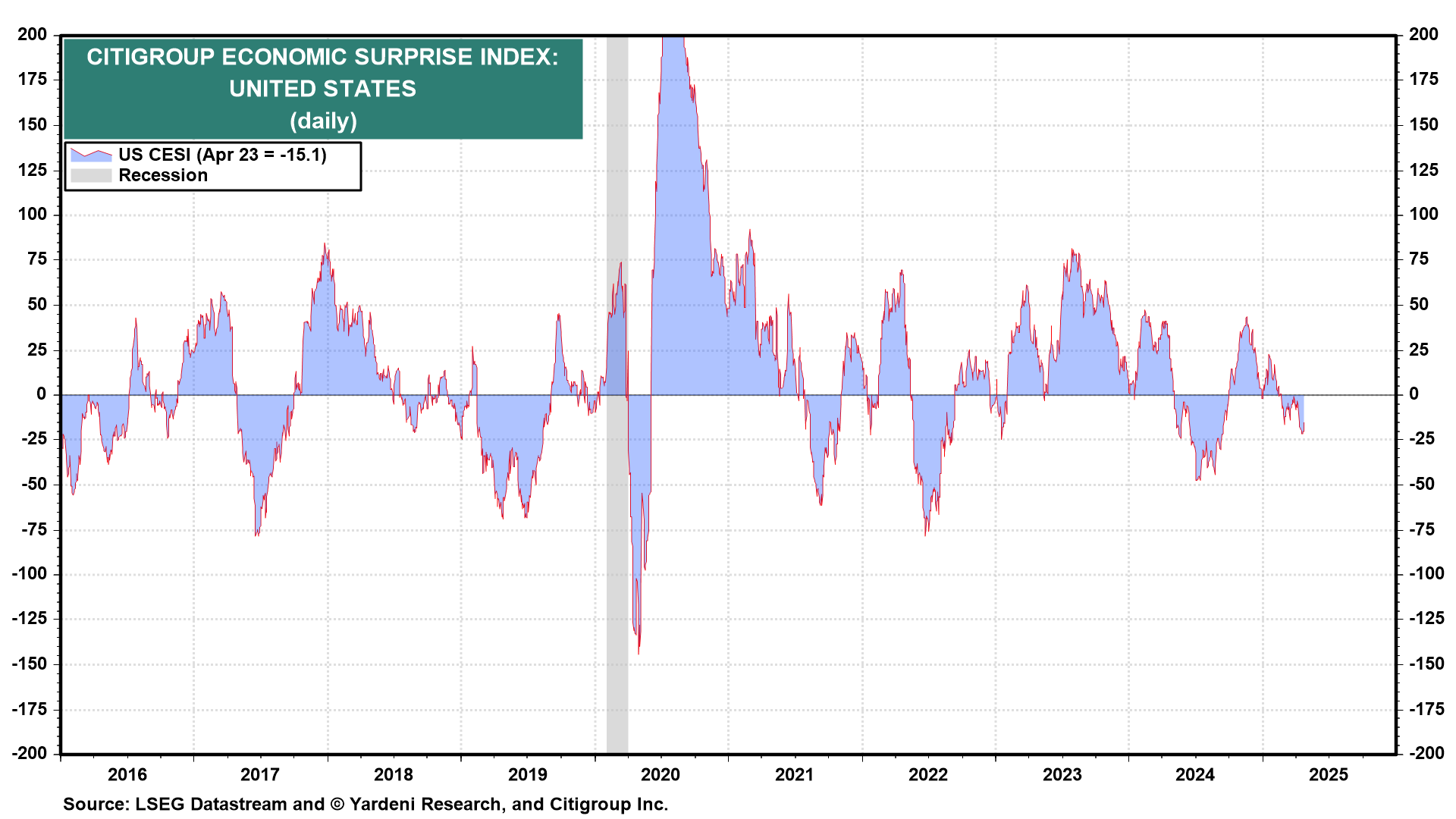 On the other hand, stock investors are happy to see that the earnings reporting season is off to a good start. We expect that Q3's results will show that S&P 500 revenues per share and operating earnings per share both rose to record highs during the quarter (chart).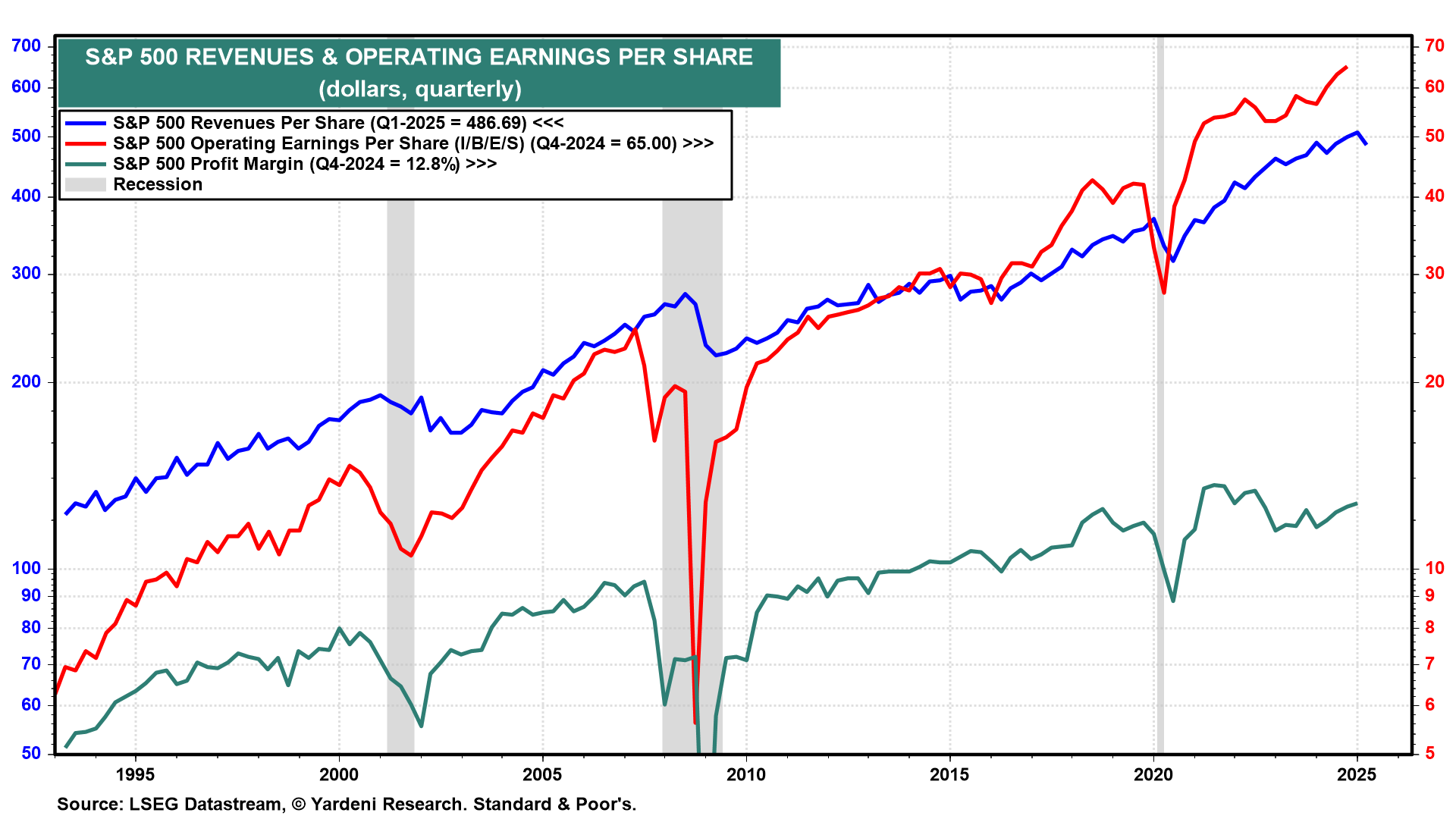 Investors in both markets should be happy to see gasoline prices falling sharply in recent days notwithstanding the war in the Middle East (chart).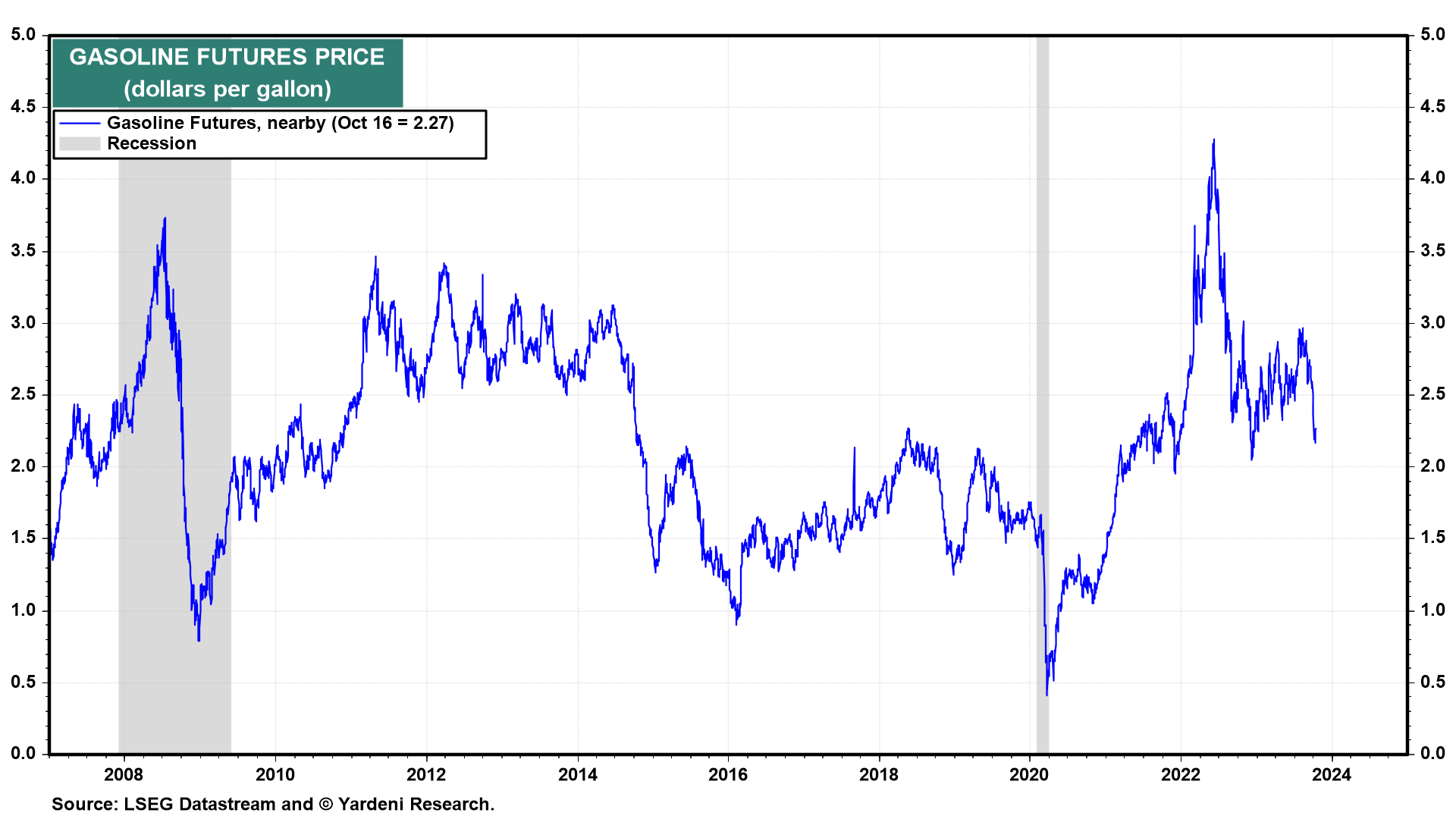 That's because US consumers responded to the increase in the retail pump price by driving less. In addition, US crude oil producers responded to rising prices by boosting US crude oil field production to a record high during the October 6 week (chart).