They are back in their saddles again. The Magnificent 8 (a.k.a., the MegaCap-8) have been leading the stock market higher again. They've regained much of the market cap share they lost during last year's bear market, especially in recent weeks. They currently account for 24.7% of the S&P 500 index and 46.5% of the S&P 500 Growth index (chart). As a result, Growth has outperformed Value, LargeCaps has outperformed SMidCaps, and Stay Home has rebounded relative to Go Global.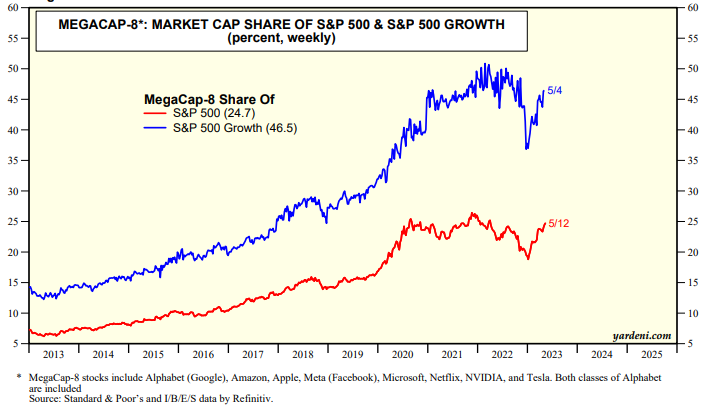 In addition, the S&P 500 market-cap weighted index has outperformed the equal-weighted one (chart). That's especially so since the start of the banking crisis on March 8 through Friday's close: The S&P 500 is up 3.3%, while the equal-weighted index is down 3.4%.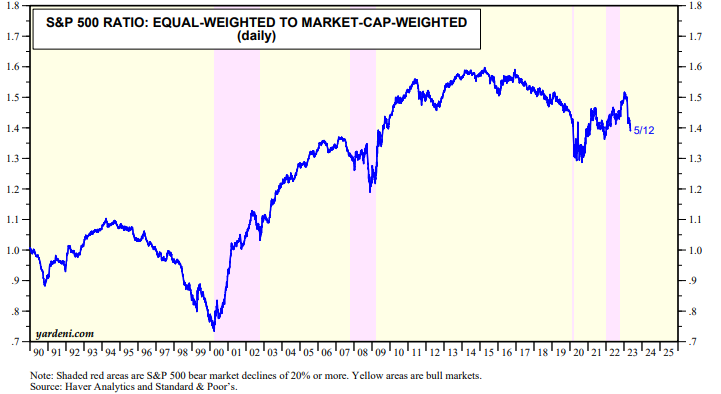 The NYSE advance/decline line rebounded nicely coming out of last year's bear market, but gave back much of the improvement in this measure of breadth as a result of the banking crisis (chart). The S&P 500 has fluctuated around 4000 since last summer. It may continue to do so until the debt ceiling is raised and the banking crisis abates in coming months. Then the bull market should resume in the late summer through the end of this year.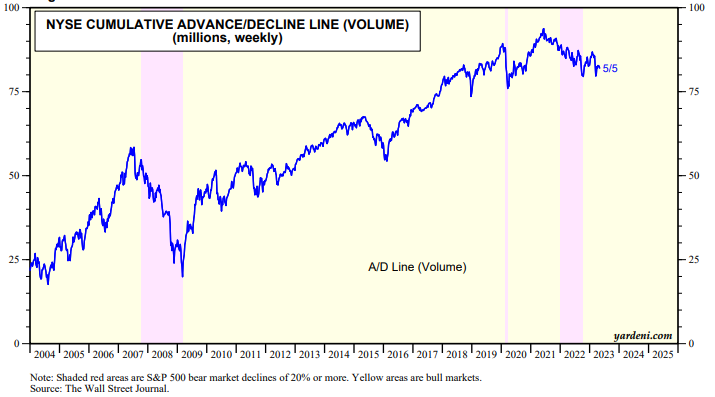 Here is Joe Feshbach's latest market call from his unique perspective as a trader with over 40 years experience: