The week ahead is jampacked with coincident and leading economic indicators. The most up-to-the-minute ones will be May 12 mortgage applications (Wed) and May 13 jobless claims (Thu). The former seems to be bottoming suggesting that April housing starts (Wed) and existing home sales (Thu) might surprise to the upside, or at least not on the downside (chart)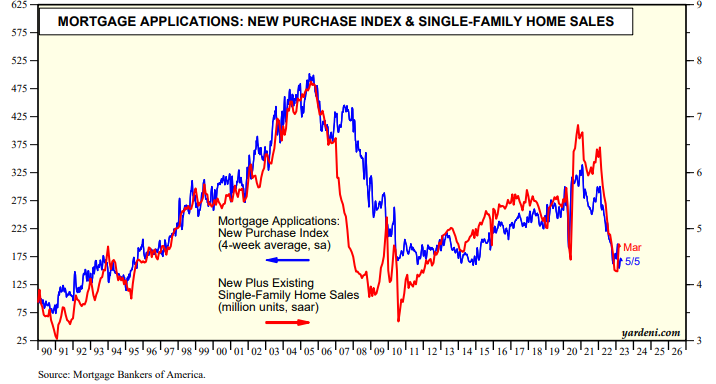 On a four-week moving average basis, jobless claims have moved higher recently to 242,000. This may be the first significant signal that the labor market is slowing even though job openings remain high.
Also providing an early read on May's economic activity will be the regional business surveys compiled by the FRB-NY (Mon) and FRB-Philly (Thu). Collectively, they've been weak reflecting the goods recession as consumers pivoted from buying goods to buying services. We are expecting some signs of bottoming in the regional business surveys in these two, and the three other business surveys released over the rest of this month.