Fed Chair Jerome Powell should be very concerned about the rapid disinversion of the yield curve since early July as the bond yield soared from around 4.00% to nearly 5.00% today. If he is, he didn't show it during his interview today. Instead, he noted that the economy remains strong and monetary policy might have to be tightened some more: "We are attentive to recent data showing the resilience of economic growth and demand for labor. Additional evidence of persistently above-trend growth, or that tightness in the labor market is no longer easing, could put further progress on inflation at risk and could warrant further tightening of monetary policy."
Powell characterized the bond market debacle in recent months as another sign of tightening credit conditions rather than as a very significant tightening of monetary policy that is equivalent to at least two if not four 25bps hikes in the federal funds rate, in our opinion.
The yield spread between the 2-year and 10-year Treasuries narrowed to -18bps today from -108bps on July 4 (chart). In the past, the yield curve disinverted just prior to recessions as the Fed lowered interest rates faster than bond yields fell in response to financial crises that triggered credit crunches and recessions. This time is certainly different. The banking crisis during March was quickly contained by the Fed and the Godot recession remains a no-show because liquidity remains ample and household and business balance sheets are in good shape.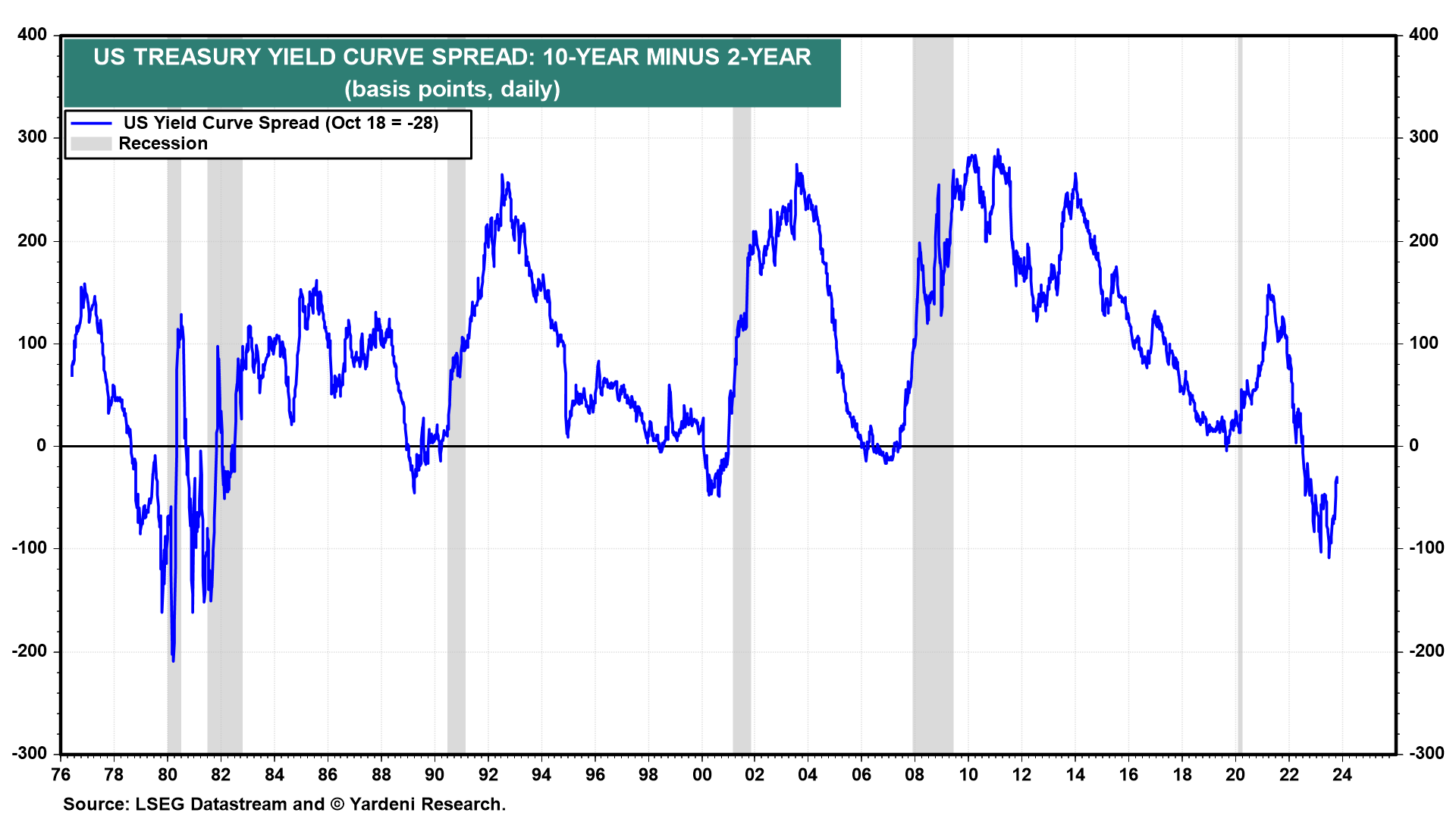 Today's economic data were mixed. Existing home sales were weak, but that partially reflects a shortage of homes for sale. The jump in the 30-year fixed mortgage rate to 8.00% from 7.00% this summer is undoubtedly weakening demand for housing as mortgage applications continue to fall.
The Index of Leading Economic Indicators has been a misleading indicator so far. It fell 0.7% during September for the 18th month in a row (chart). It actually peaked at a record high during December 2021. The Index of Coincident Economic Indicators rose 0.3% to yet another record high during September.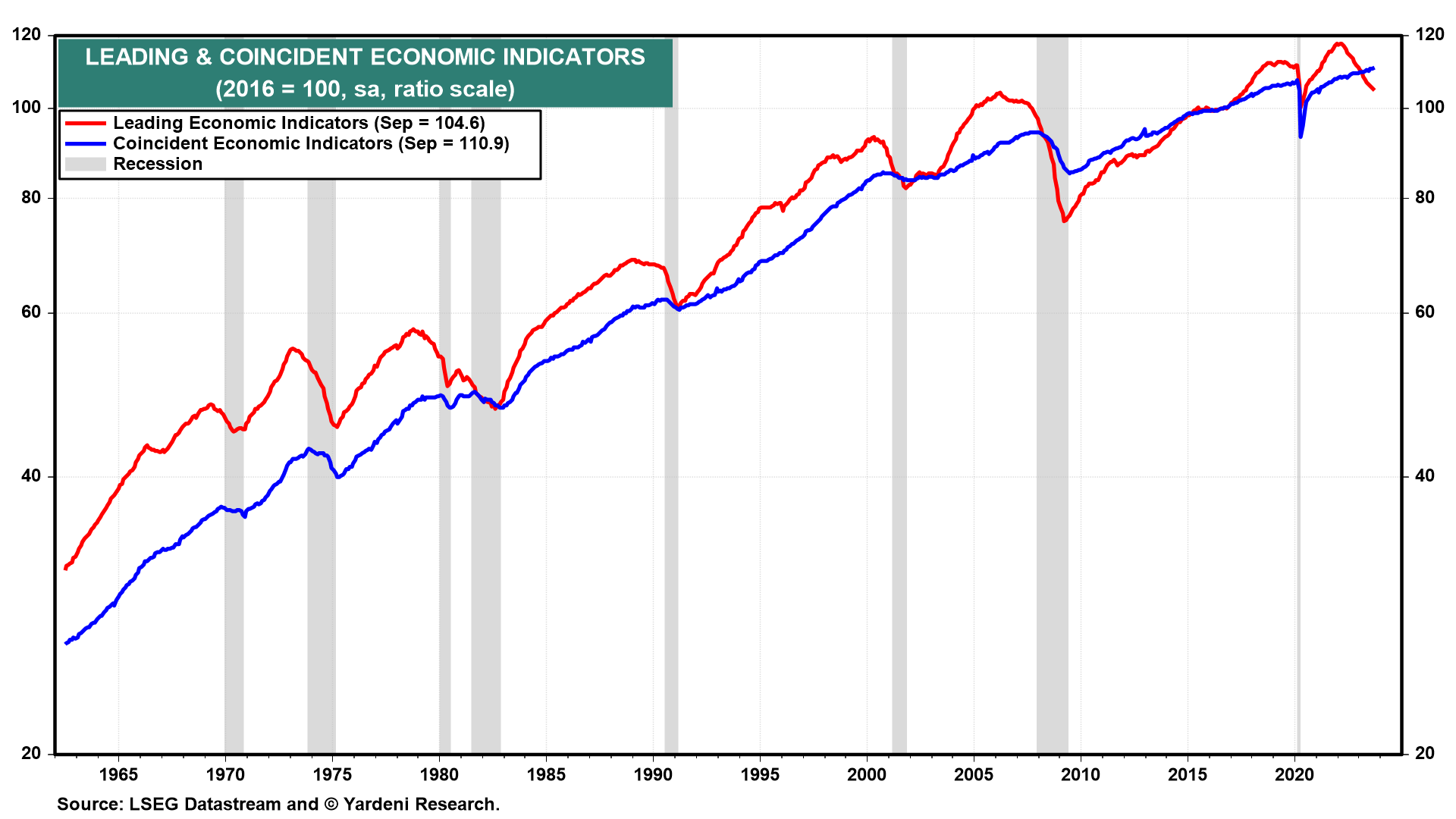 The drop in initial unemployment claims during the October 13 week to 198,000 confirms the ongoing strength of the labor market (chart). According to Powell, that good news is bad news, which is why the bond yield rose yet again today, which depressed the stock market. If the bond yield continues to move higher, we will have to reassess our optimistic outlook for the economy and stock market.