The economy is teetering. After the release of durable goods orders this morning, the Atlanta Fed's GDPNow tracking model showed Q2 real GDP rising by a paltry 0.3% (saar), but up from 0.0% previously.

Nondefense capital goods orders, a measure of capital spending, rose at a better-than-expected pace of 0.5% m/m (9.8% y/y) during May to yet another record high. However, some of the apparent strength over the past year reflected rapidly rising prices. Leading indicators of these orders suggest that their growth rate is heading lower:

(1) The new orders component of the national manufacturing purchasing managers index (M-PMI) has been falling since early 2021, when it exceeded 65.0. It was down to 55.1 in May, but we'll probably learn that it fell further when June data are released on Friday.
(2) The M-PMI's new orders index is highly correlated with the average of the new orders indexes included in the regional business surveys conducted by five of the 12 district Federal Reserve Banks. The average of the five fell sharply to 3.1 during May. With four of the five regional new orders indexes in hand for June so far, another sharp drop looks likely; the average of the four was down to -5.6.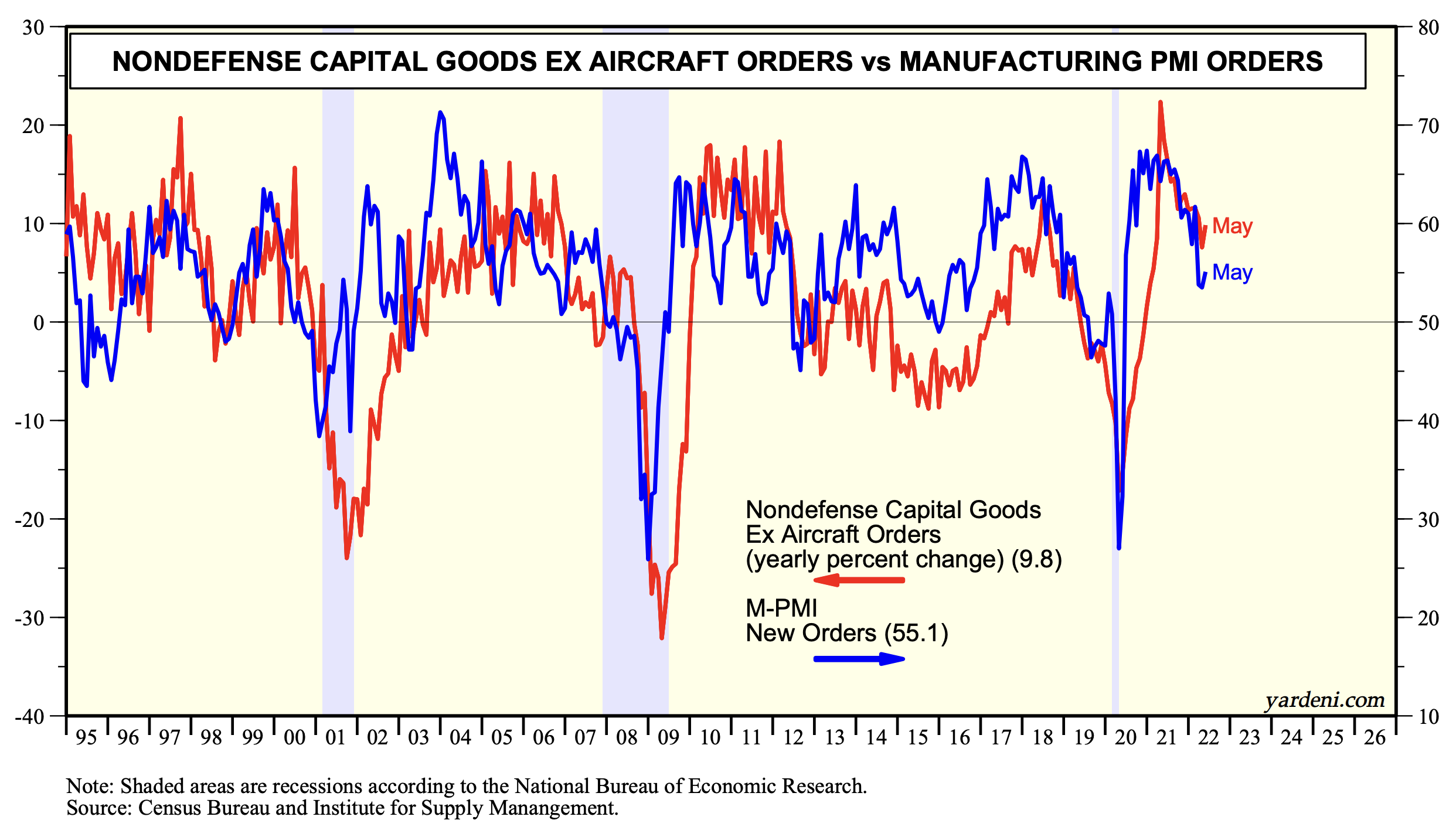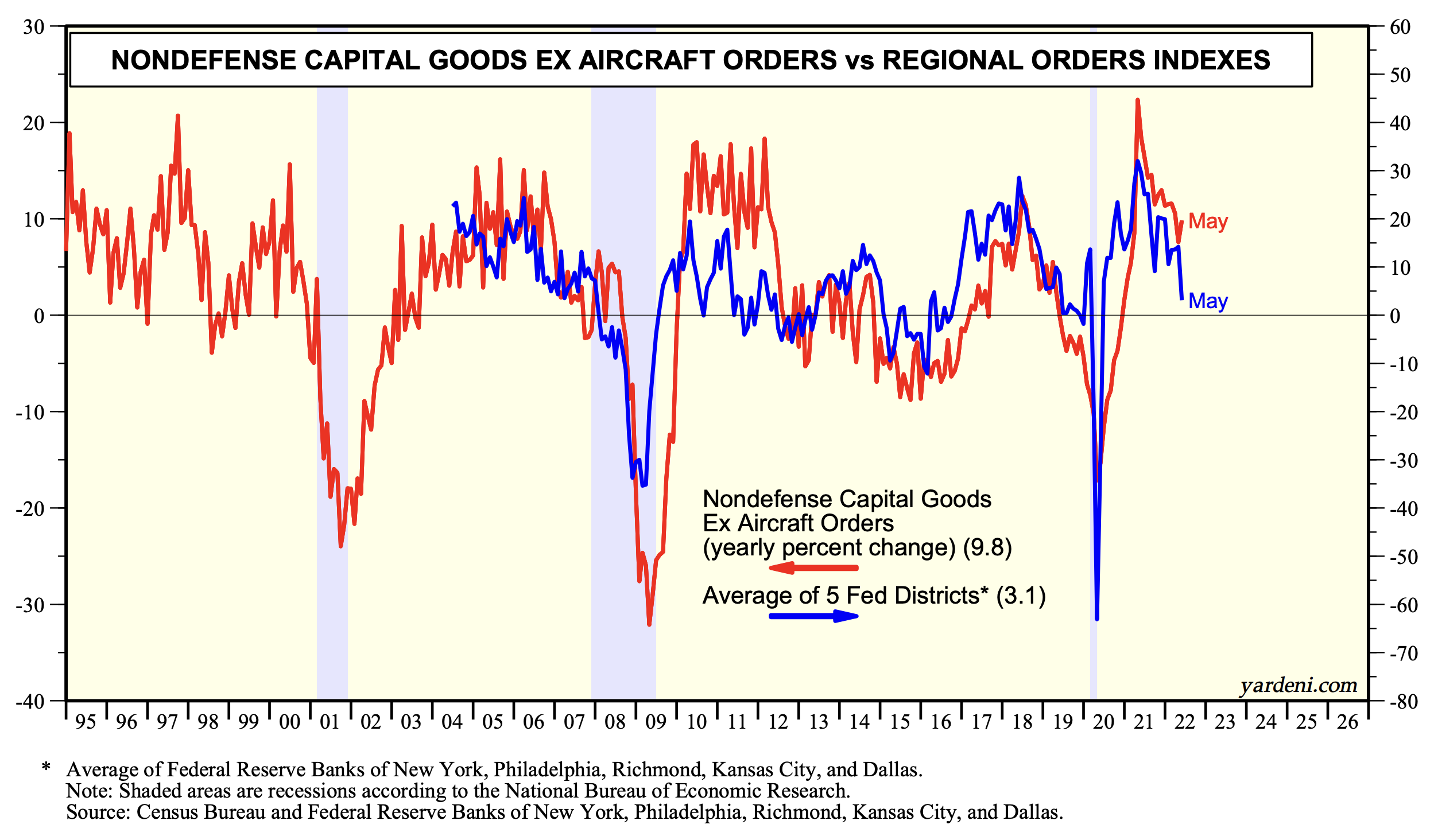 ---