Saudi Vision 2030 is the vision of Saudi Crown Prince and Prime Minister Mohammed bin Salman (MBS). He wants to diversify the economy of his country. Saudi Arabia's sovereign wealth fund aims to spend $40 billion a year on the domestic economy—including the construction of Neom, a futuristic city in the desert with an estimated price tag of $500 billion. By some estimates that requires that the price of oil remains around $100 per barrel. It rose over $96 today, up 33% since mid-June (chart).
The rally has been attributable to voluntary production cuts by Saudi Arabia of 1.0mbd and 0.3mbd by Russia during the summer. On September 5, they both extended their cuts by another three months.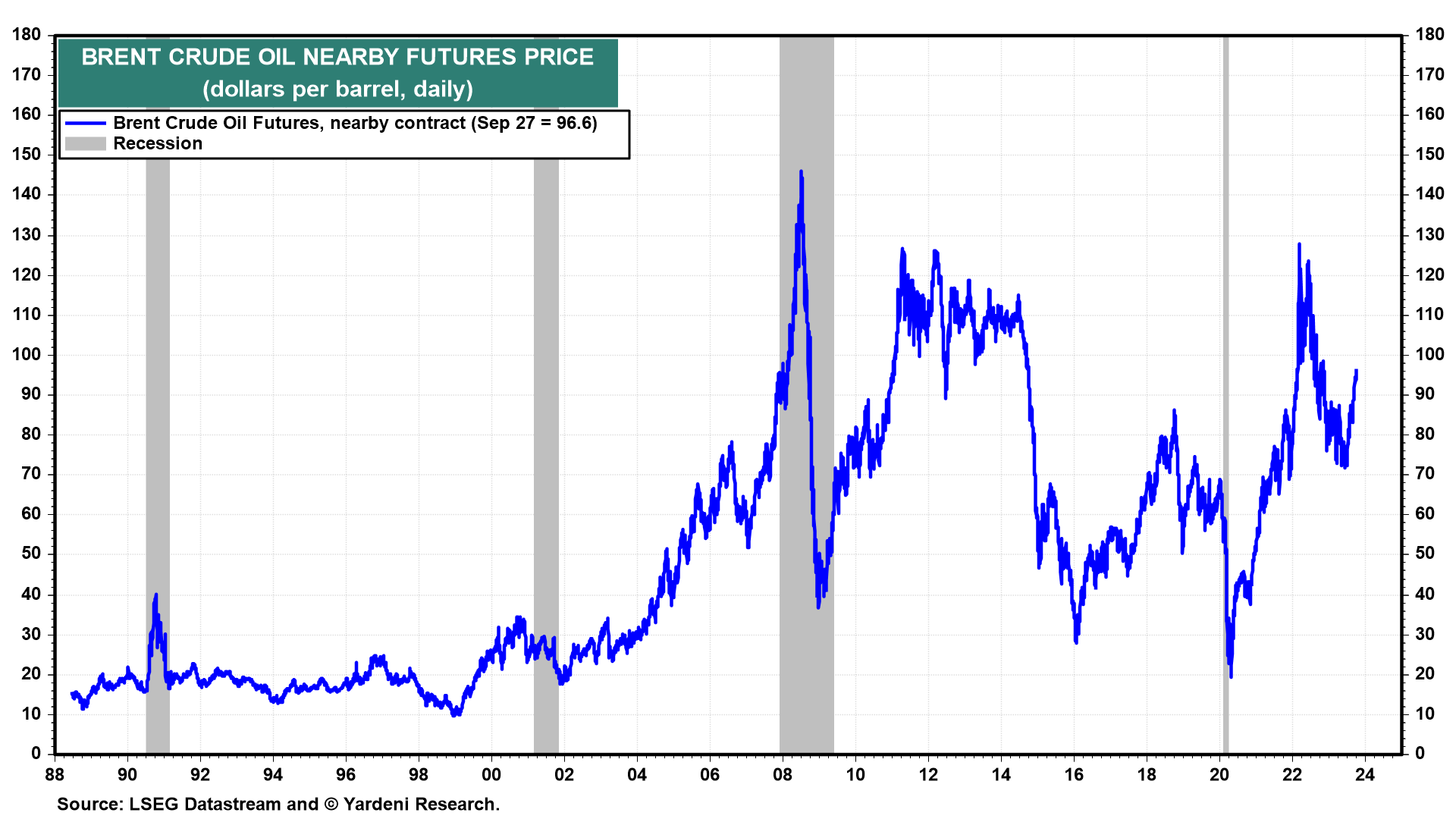 In our opinion, $100 oil will depress global demand for gasoline and other petroleum products. Indeed, it risks triggering a global recession if consumers are forced to cut back on other purchases. Another risk is that the rebound in oil prices will boost not only CPI energy prices around the world, but also put upward pressure on other prices and wages. That would force central banks to continue raising interest rates. Meanwhile, non-OPEC production should increase in response to higher oil prices. So MBS's vision of oil settling at $100 may be a desert mirage, in our opinion.
The S&P 500/400/600 Energy stock price indexes have rallied sharply since the summer, but they haven't taken out last year's highs, yet (chart). We still recommend overweighting this sector.