Inflation is depressing, and it is depressing everyone—including consumers, business people, and investors in stocks and bonds. For example, consider May's survey of small business owners conducted by the National Federation of Independent Business (NFIB):
(1) Owners expecting better business conditions over the next six months decreased four points to a net negative 54%, the lowest level recorded in the history of the 48-year-old survey!
(2) Inflation was the single most important problem for 28% of owners. The net percent of owners raising average selling prices increased two points to 72%, back to the highest reading since March and since the start of the survey. It is 32 points higher than the May 2021 level.
(3) Thirty-nine percent of owners reported that supply-chain disruptions have had a significant impact on their business, up three points.
(4) Despite all these challenges, small business owners are still looking to expand by hiring more workers, as 51% of them reported having job openings they could not fill in the current period. Ninety-two percent of those hiring or trying to hire reported few or no qualified applicants for the positions they were trying to fill.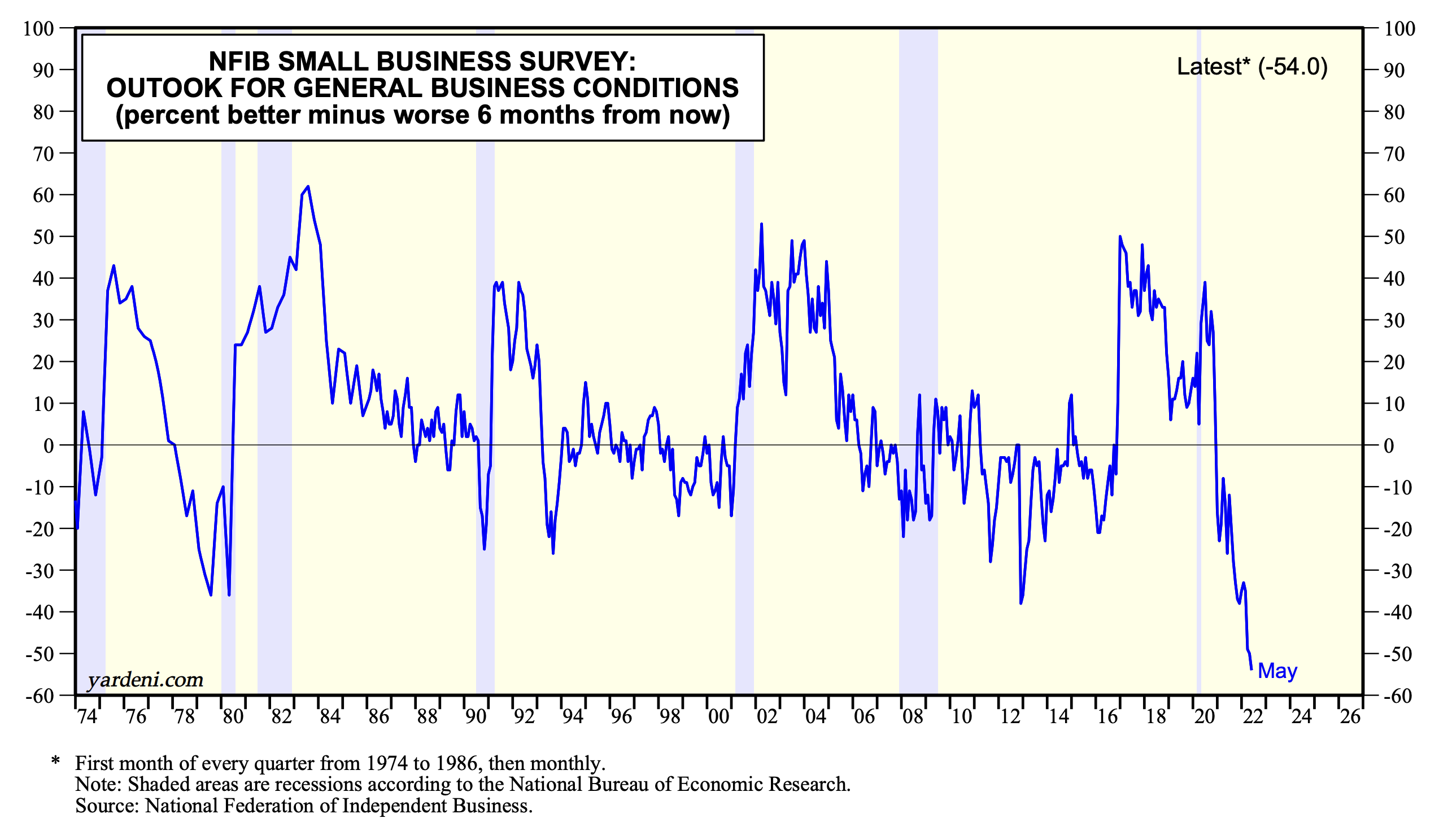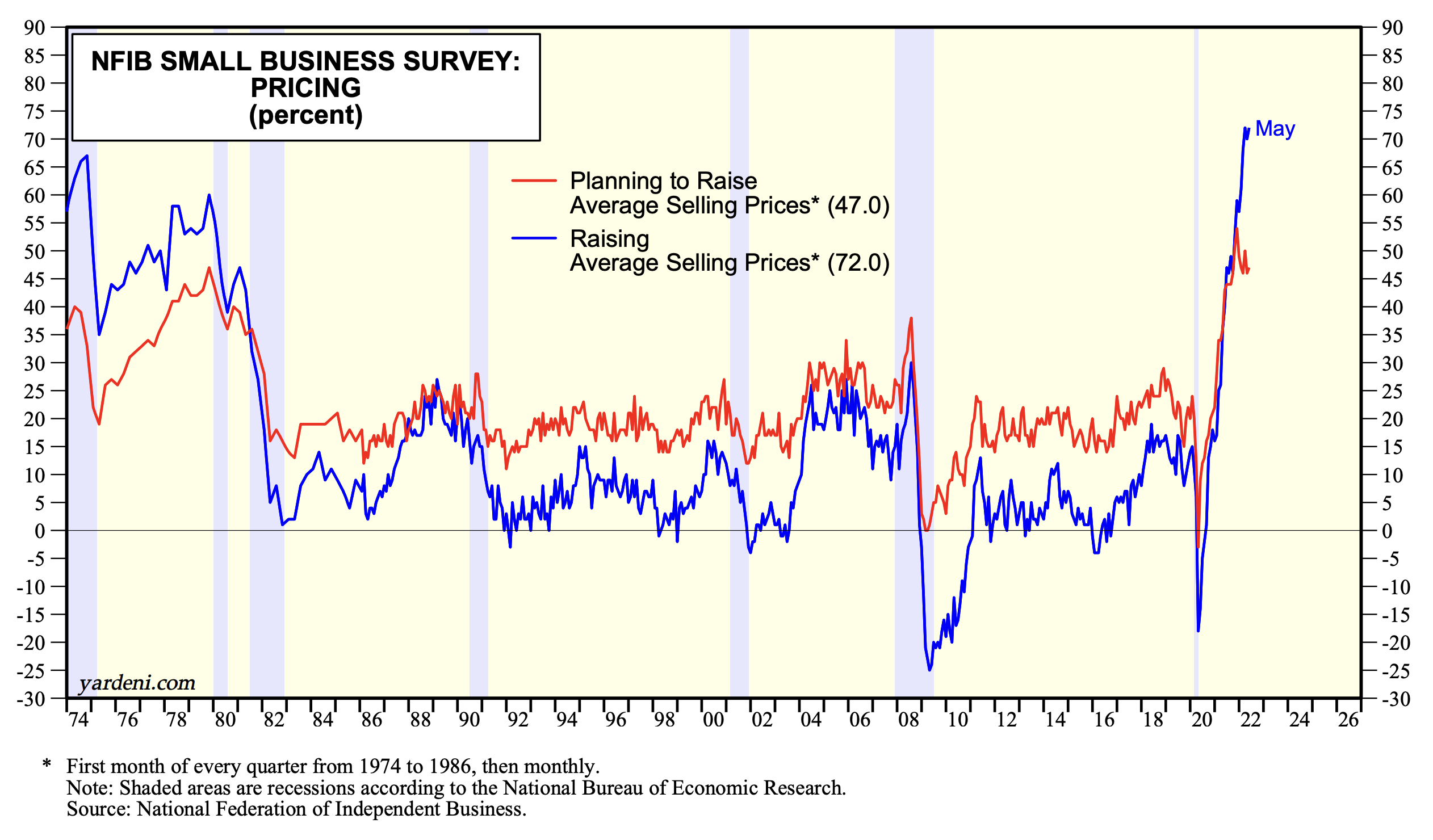 ---