Today was a day of rest in the bond and stock markets. They didn't do much. Perhaps the markets will consolidate their gains since the start of the month through the end of Thanksgiving week. Then we expect that the stock market's Santa Claus rally will resume through the end of the year. In our opinion, the consensus outlook has turned much less pessimistic so far this month:
(1) The economy is resuming its soft landing. After flying high during Q3 with real GDP up 4.9% (saar), it is now probably slowing to about 2.0% growth during Q4. The probability of a recession next year is low. Today we learned that retail sales (including food services) fell 0.1% in October, but September was revised up to a 0.9% gain (chart).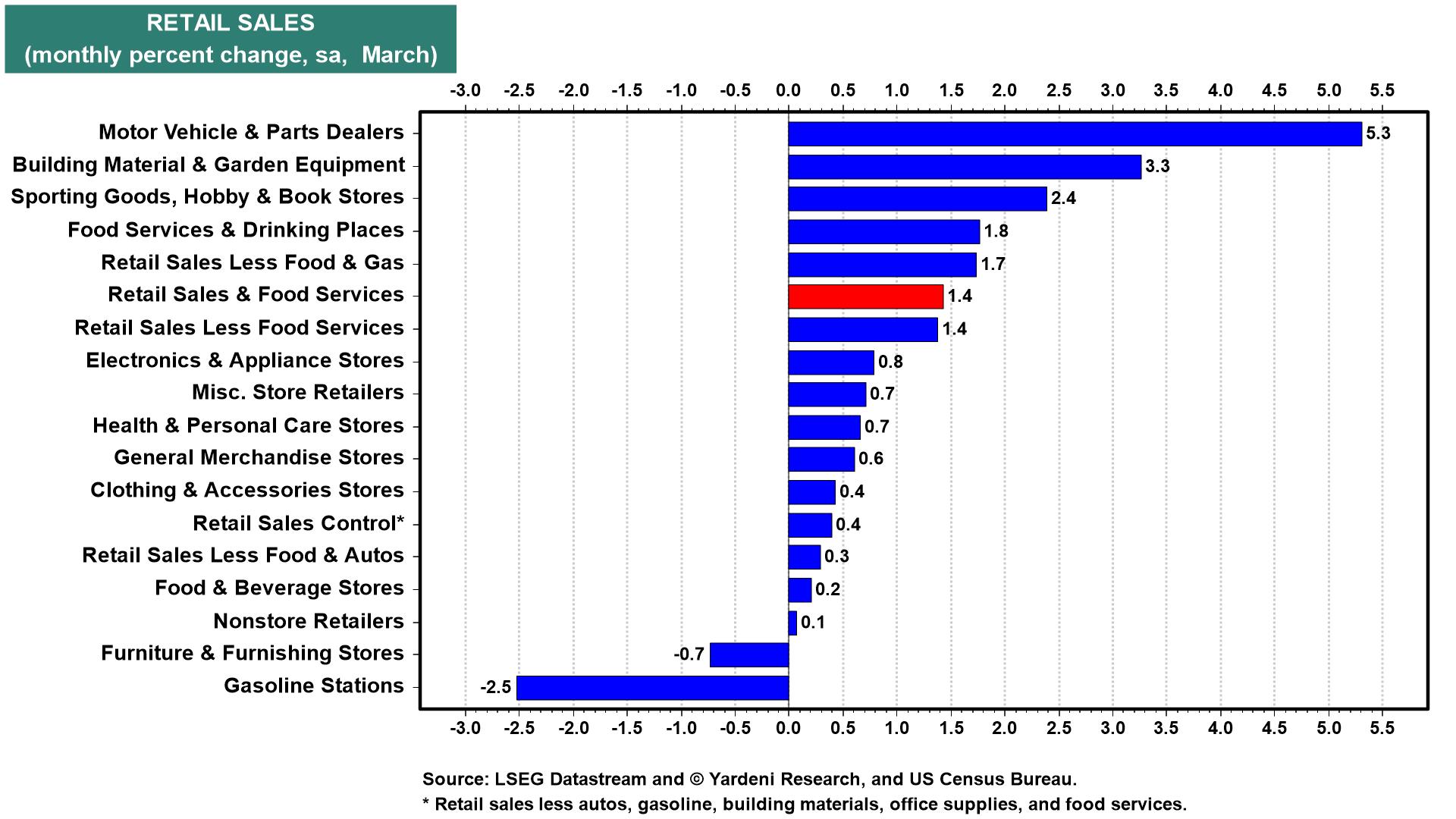 (2) Inflation is likely to continue to moderate and the Fed might actually get it down t0 2.0%, perhaps by next year. Today's PPI report for October showed that the PPI for consumption rose just 1.4% y/y (chart). It does not include rent. But it does suggest that the CPI and PCED inflation rates will continue to fall as rent inflation does so.