On Friday, Fed Chair Jerome Powell said that monetary policy is "restrictive." So Fed policy will be data-dependent, particularly so on inflation indicators. For those of us in the "pause" camp, he seemed to suggest that's possible. He acknowledged that the banking crisis is bound to tighten credit conditions reducing the need for the Fed to get more restrictive. That's been our position.
At the end of this week, April's PCED should show that inflation continues to moderate as suggested by April's CPI and PPI for consumption final demand (which doesn't include rent) (chart).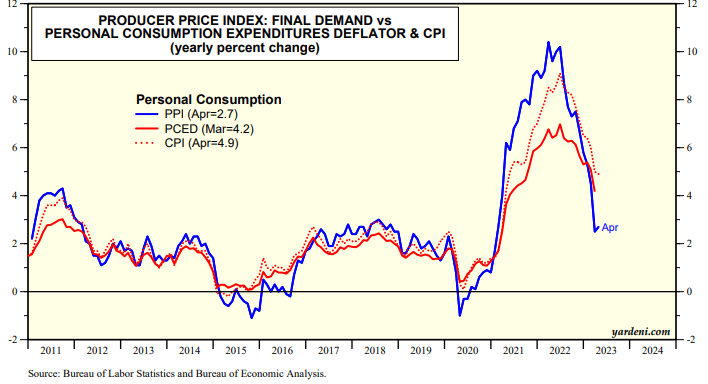 We should start to see some moderation in the rent components of both the CPI and PCED in coming months. The current rents index compiled by ApartmentList fell to just 1.7% y/y in April (chart).