This is a relatively slow week for economic data. That means that the markets will be mostly entertained by the talking heads of the Federal Open Mouth Committee.  The chattering started on Friday, when two Fed officials (Governor Michelle Bowman and Boston Fed President Susan Collins) endorsed Fed Chair Jerome Powell's remark during his presser on Wednesday: "[W]e're committed to achieving and sustaining a stance of monetary policy that's sufficiently restrictive to bring down inflation to 2 percent over time."
The BIG event of the week will be the release of August's personal income and PCED inflation rate (Fri). We are expecting to see some slowing in consumer spending and another moderate core inflation number for the third month in a row. We know that real retail sales edged down in August (chart).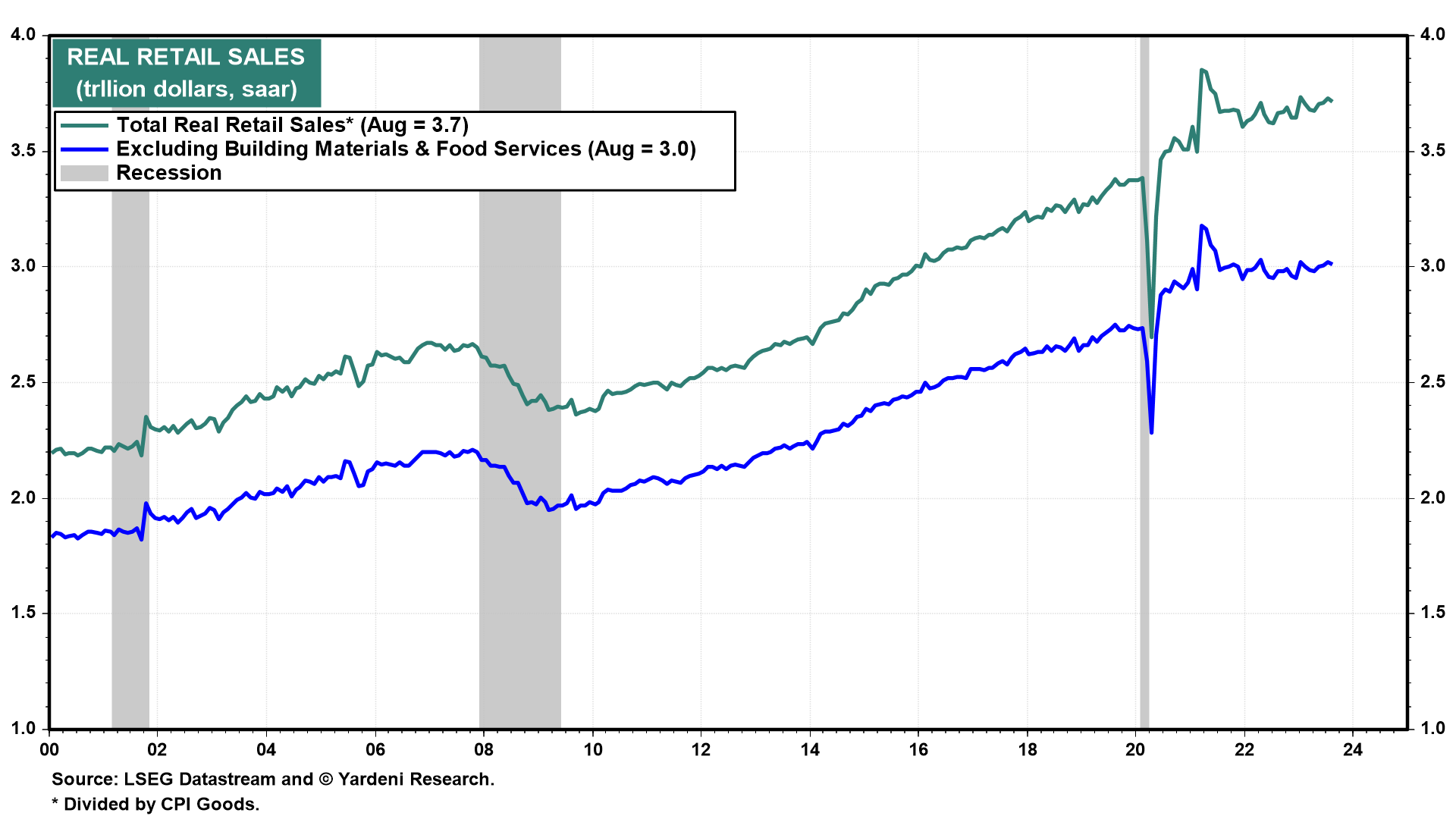 We also know that energy boosted August's CPI inflation rate and that the final demand PPI for consumption (which does not include rent) was up only 2.0% y/y in August (chart). There was also a very funky big jump in portfolio management fees in July that should be reversed in August.