Wow! This morning's Q2 Productivity and Costs report was surprisingly good, but a bit hard to believe. Nonfarm productivity jumped 3.7% q/q (saar) as output increased 2.4% (the same as real GDP), while hours worked fell 1.3% (chart). The decline in hours worked is the first decline since Q2-2020 and was the result of a 1.3% decline in average weekly hours; employment was unchanged, which is hard to believe since we know that nonfarm payroll employment rose 732,000 (or 2.0% at an annual rate!) during Q2.
More believable is that hourly compensation rose 5.5% (saar) during Q2. Nevertheless, the reported productivity increase offset most of that, so unit labor costs (ULC) rose just 1.6% q/q and 2.4% y/y.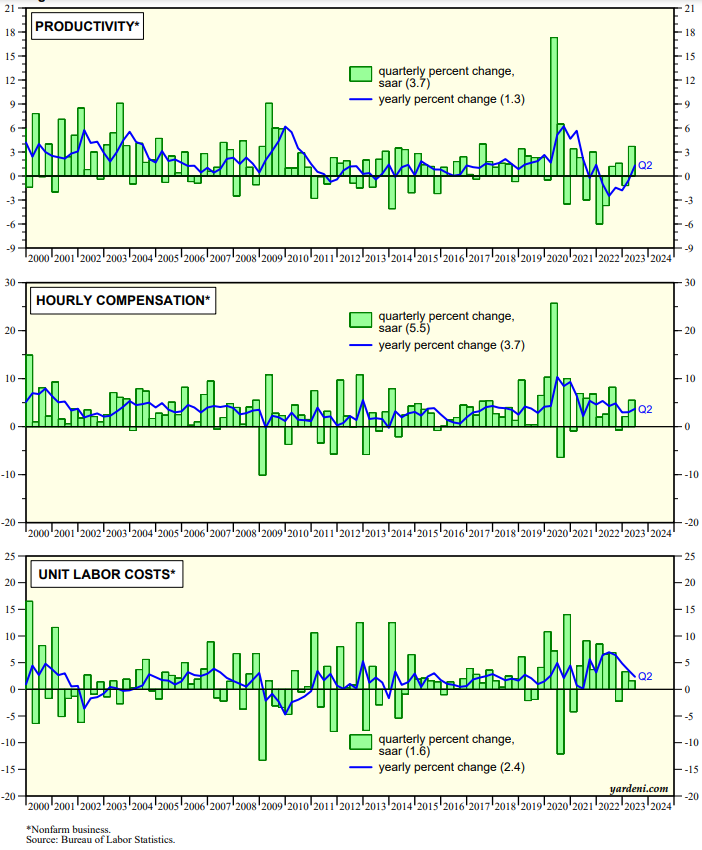 Since we are expecting productivity-led disinflation, we would like to believe these numbers. Giving them credibility is the high correlation between the CPI inflation rate and the ULC inflation rate, both on a y/y basis (chart). Both have plunged from high to low single digits over the past year.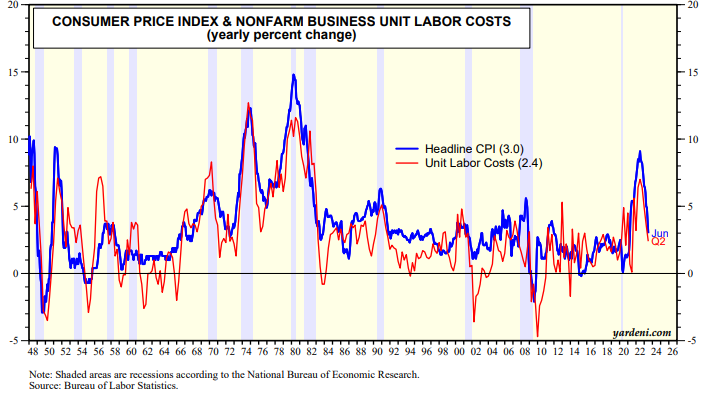 Confirming the disinflation trend are the latest prices-paid components of the M-PMI and NM-PMI. They were both well below their year-ago levels during July (chart).