Both the stock and bond markets cheered this morning's batch of economic indicators. For starters, payroll employment rose 223,000 during December, confirming yesterday's ADP payroll gain of 235,000. In addition, the more volatile household measure of employment jumped 717,000. These numbers might have spooked the financial markets but for the moderation in average hourly earnings inflation, which fell to 4.6% y/y for all workers and 5.0% y/y for production & nonsupervisory workers (chart).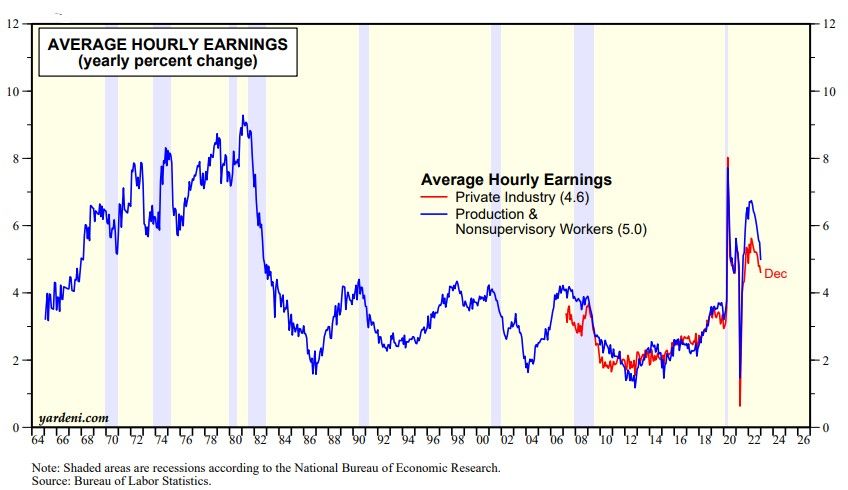 In addition, average weekly hours worked fell sharply during December (chart).

Another big surprise this morning was December's NM-PMI. It fell below 50.0 for the first time since the first half of 2020 to 49.6 (chart). The production component was strong at 54.7, but new orders fell to 45.2. Notwithstanding December's solid gains in services-producing payrolls, the NM-PMI employment index edged down to 49.8.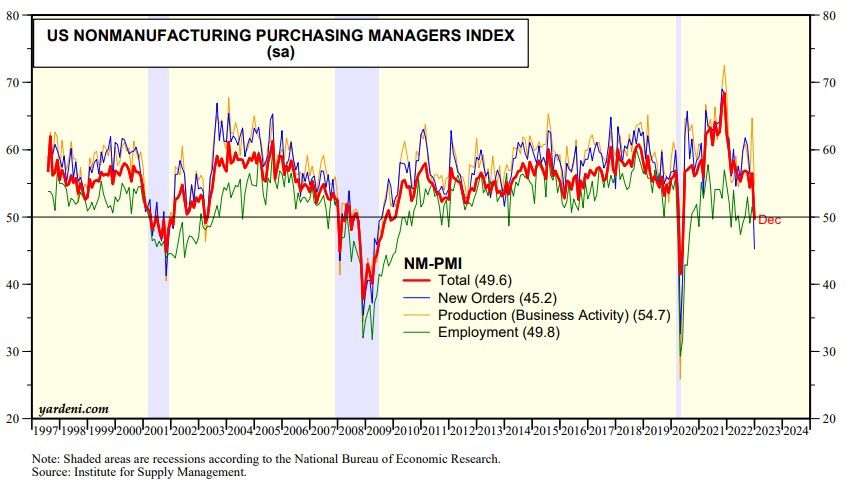 It all adds up to a soft landing of the economy, in our opinion. Now let's see if we can get a lower-than-expected December CPI reading on Thursday, January 12 to keep the party going. The consensus seems to be that the first half of this year will be bad for stocks and bonds. It ain't necessarily so.