The Chinese government started to lift its pandemic lockdown restrictions in early December last year. The economic rebound has been weaker than widely expected. Indeed, China's imports have been flat at a record high since mid-2021 and have remained so through May of this year (chart).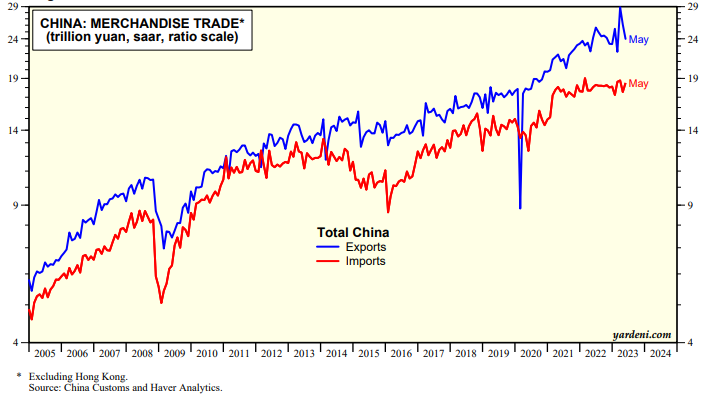 Furthermore, inflation has been nonexistent as the Chinese CPI rose just 0.1% y/y in April, while the country's PPI fell 3.6% over the same period (chart).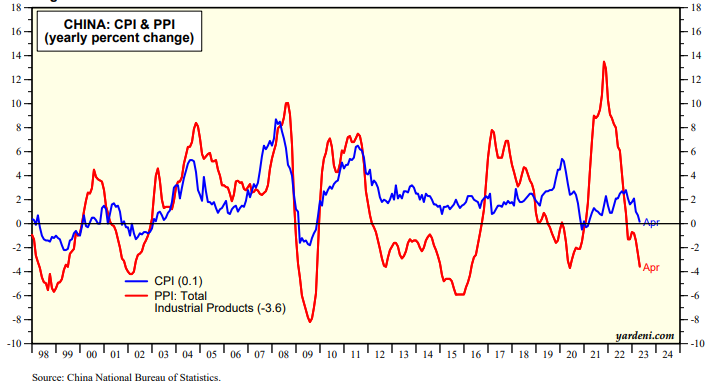 China's economy did rebound in Q1 but lost momentum at the beginning of Q2. The economy has been weighed down by weakening exports, a sluggish housing market, and high unemployment.
On June 6, Chinese authorities asked the nation's biggest banks to lower their deposit rates. Today, China's biggest state-backed banks said they lowered rates on demand deposits by 5 basis points and three-year and five-year time deposits by 15 basis points. This is the second such cut within a year, with previous action taken in September.
The price of copper and the price of Brent crude oil (both of which are sensitive indicators of China's economy) suggested that the government's latest attempts to stimulate the Chinese economy won't do much (chart).