January's CPI release today showed that inflation is continuing to moderate, though perhaps more slowly than it did during the second half of 2022. The headline and core CPI rose 6.4% y/y and 5.6% through January down from 6.5% and 5.7% during December (chart).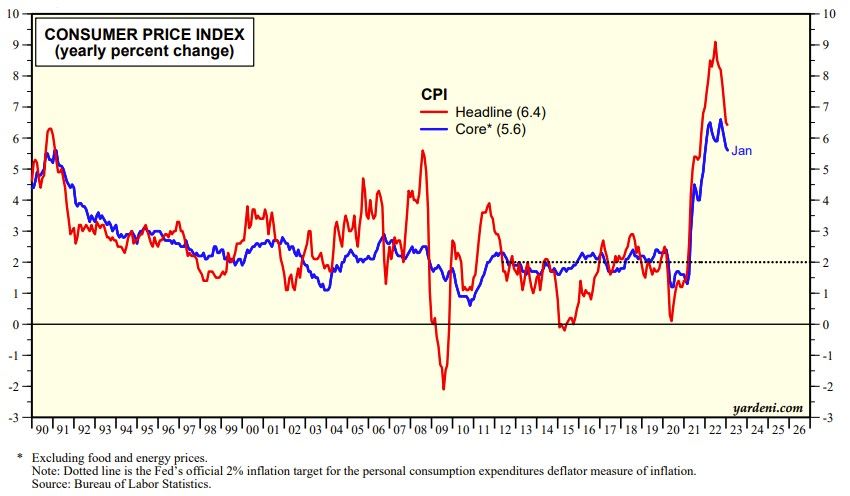 The CPI for all consumer goods rose 4.5% y/y in January, down from 4.8% in December and down from the March 2022 peak of 14.2% (chart). Fed Chair Jerome Powell recently remarked that consumer goods prices are disinflating. They certainly are doing just that.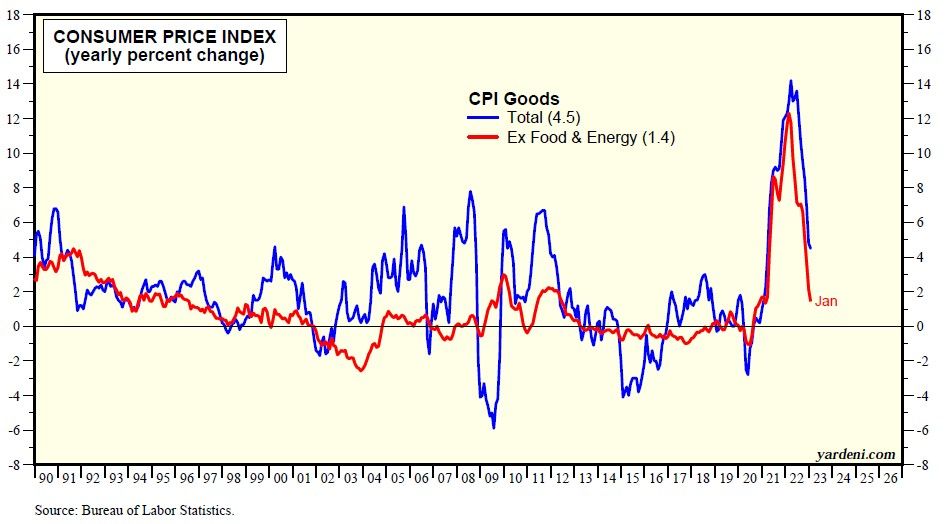 On the other hand, CPI services inflation mostly remains sticky. In some services industries, inflation rates haven't peaked at all but continue to rise. Fed officials acknowledge that much of the stickiness of rent inflation is attributable to the way this category is measured in the CPI. Inflation in new rental leases has been falling sharply since mid-2022.
The Fed's focus in recent months has been on core PCED services inflation excluding housing costs. Fed officials are troubled that it has been stuck around 4.0%-5.0% over the past year (chart). The CPI version of this series didn't provide any relief. It was up 6.1% y/y during January, only slightly below its 2022 near-record high of 6.6% during September.