December's NFIB survey of small business owners should make the Fed's hawks a bit less hawkish. They want to see evidence that the labor market is cooling and that inflationary pressures are easing. Today's NFIB report confirmed that both may be underway:
(1) Fed officials have been focusing on job openings in the JOLTS report. They want to see it drop significantly indicating that labor demand is falling relative to supply. That series is available through November (chart). They should be looking at the percent of small business owners with job openings in the NFIB survey. It closely tracks the JOLTS series and dropped sharply during December.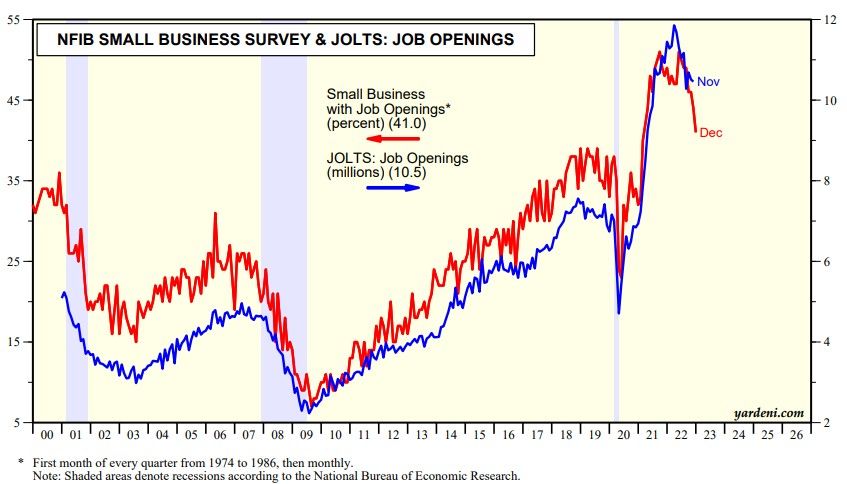 (2) Also falling are the percent of business owners planning on increasing hiring over the next three months (chart). This series was down to 17% in December from 32%  late in 2021.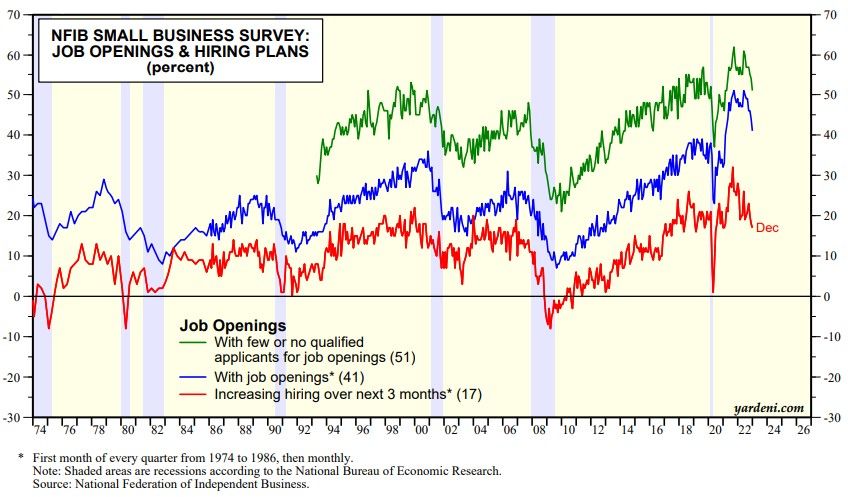 (3) In addition, the percent of small business owners both raising and planning to raise their average selling prices fell sharply in December with the former at 43.0%, while the latter was down to 24.0% (chart).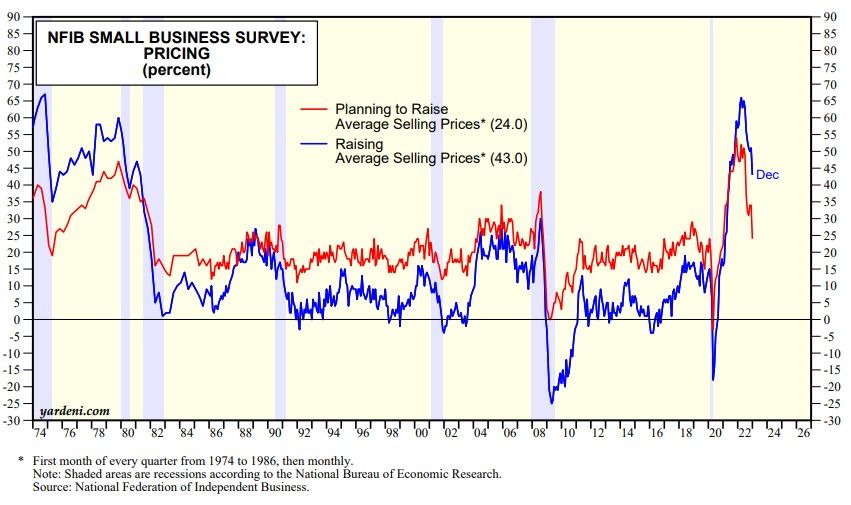 (4) By the way, on Monday, the Federal Reserve Bank of NY released its December survey of consumers' inflationary expectations. Again, Fed officials should be happy to see that three-years ahead expectations stabilized around 3.0%, while the one-year ahead expectations fell to 5.0% from 6.7% at the start of last year (chart).