The first week of the month is usually jampacked with employment indicator releases. On balance, we expect they will show that the labor market remains relatively strong. August's JOLTS report (Tue) could show that job openings fell but remained high as evidenced by the "jobs plentiful" series in the consumer confidence survey (chart).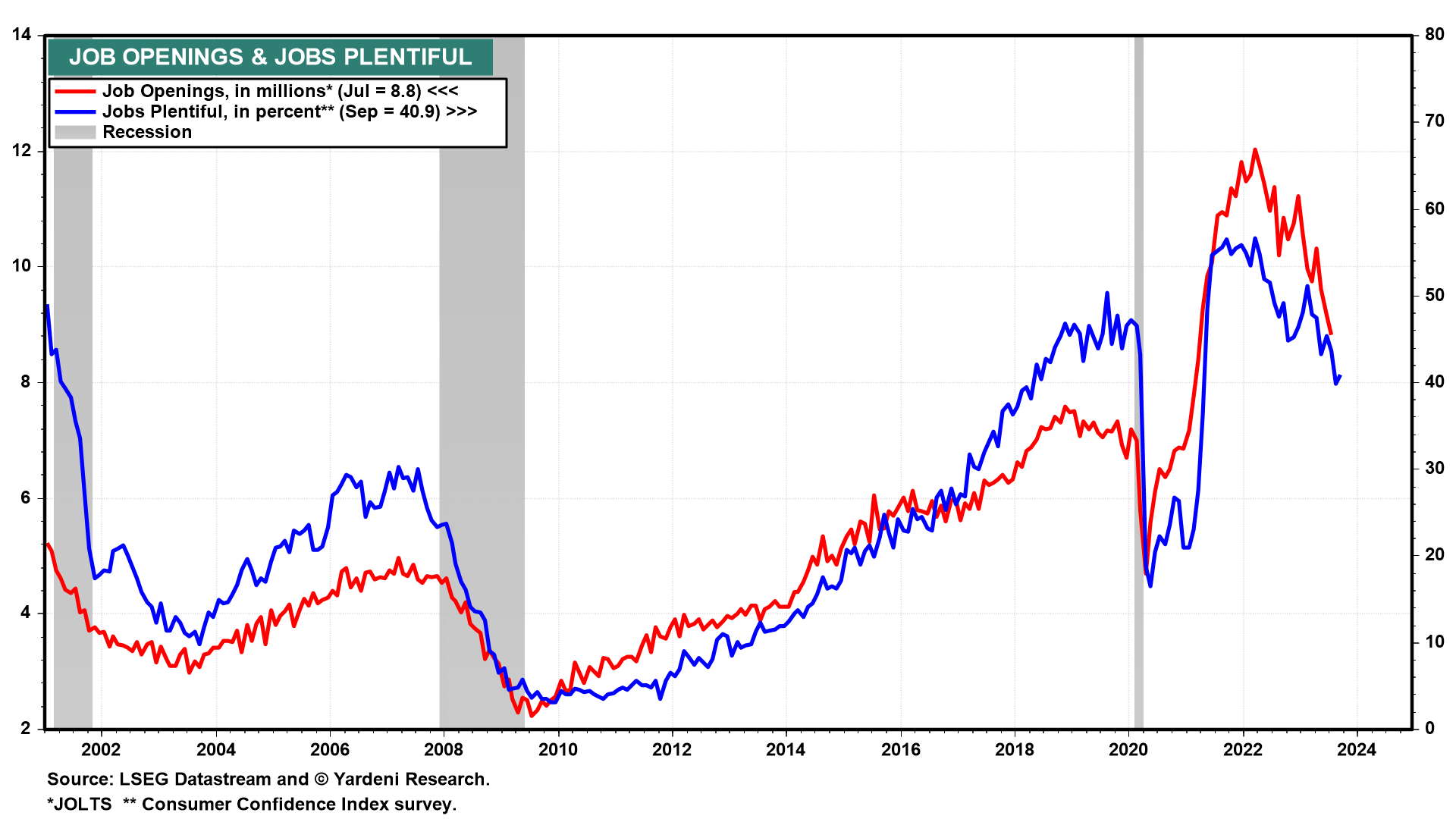 The jobs plentiful series also suggests less upward pressure on wages, as measured by average hourly earnings, which will be released along with August's employment report (Fri) (chart).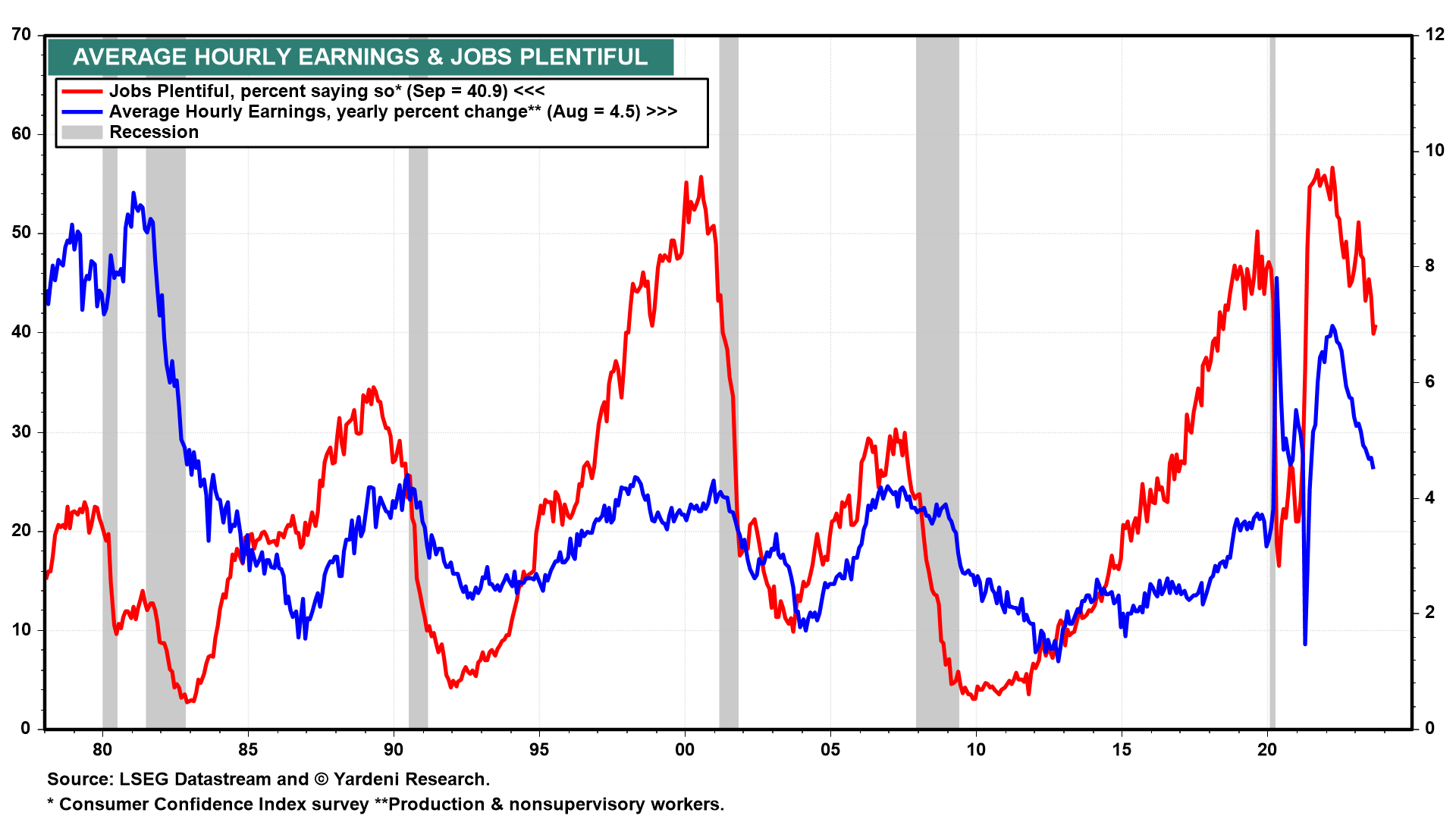 Also confirming the resilience and strength of the labor market has been initial unemployment claims (Thu) in recent weeks (chart).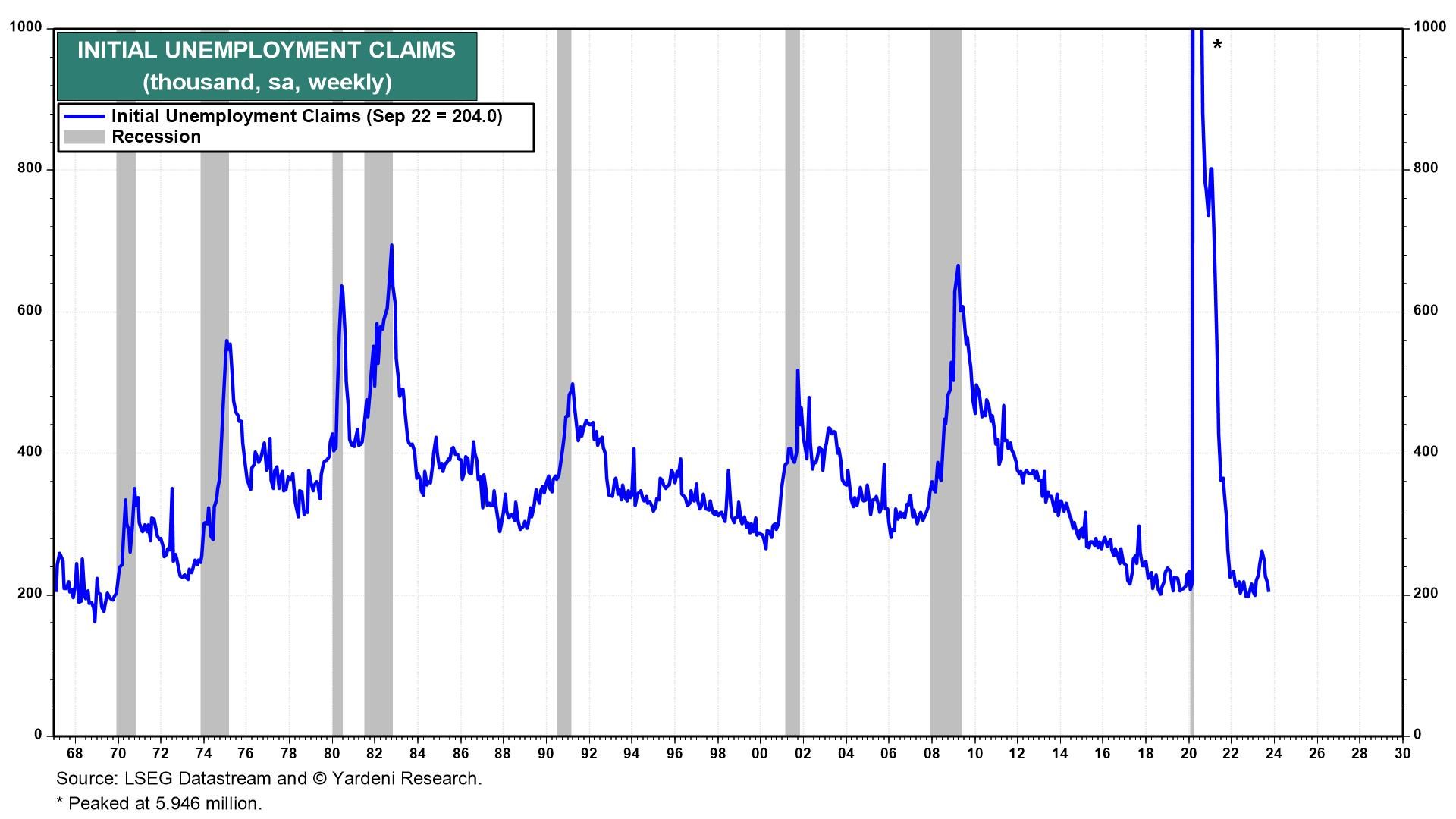 September's M-PMI (Mon) likely remained below 50.0 according to the general business composite average of the regional business surveys conducted by 5 of the 12 Federal Reserve district banks. However, it might have continued to move higher again, suggesting that the rolling recession for goods producers and distributors may be bottoming.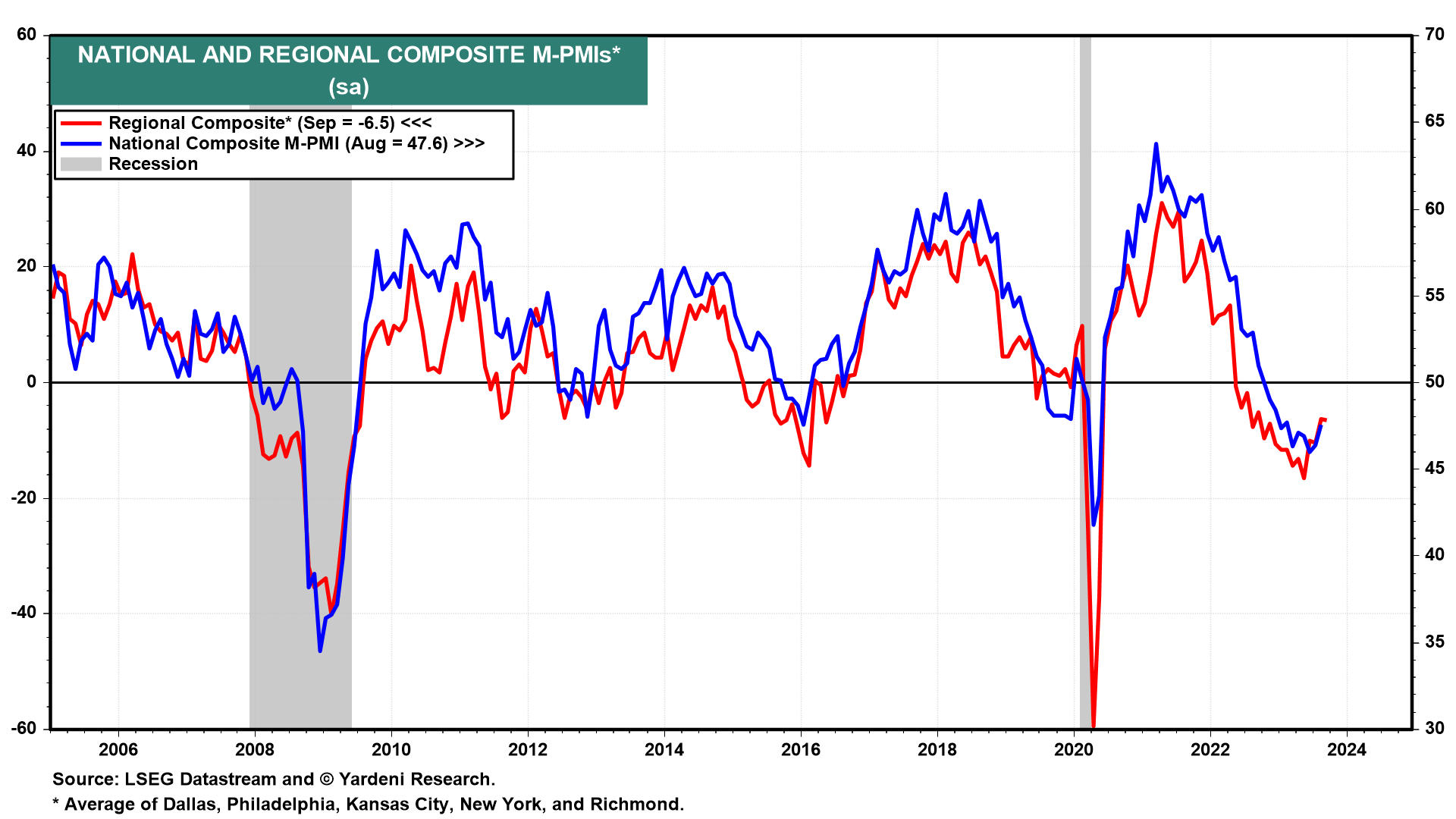 September auto sales probably weakened for the second month in a row as tighter lending conditions are weighing on auto sales (chart).