It's a very light week for economic indicators. In addition, the Federal Open Mouth Committee will be silent until their blackout period ends after the FOMC meets on June 14 and 15. On the other hand, now that the debt ceiling deal was signed into law Saturday by President Joe Biden, the US Treasury will flood the fixed income markets with lots of securities to refill its checking account this week (chart).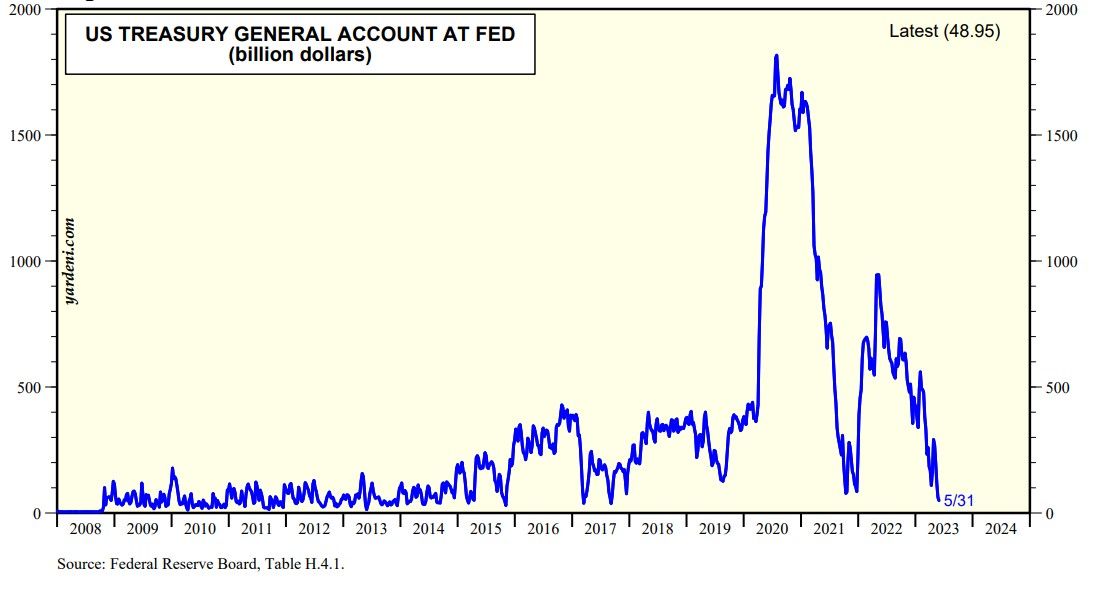 On the economic front, the fun starts on Monday with May's NM-PMI compiled by ISM. The comparable S&P 500 flash index rose to 55.1 last month, but it isn't a great indicator of the official number (chart).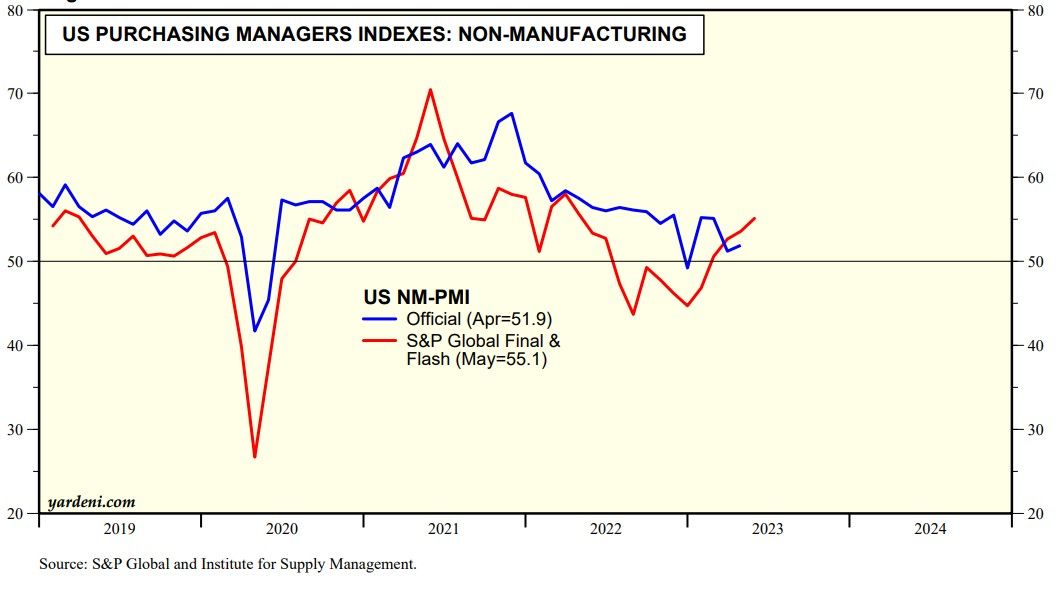 April's consumer credit (Wed) is likely to show that revolving credit increased solidly again, as it has been doing since mid-2022 (chart).