Since early last year, many economists have been forecasting that consumers will retrench, causing a recession. They may be missing the spending boom driven by Baby Boomers. As more and more of them are retiring, they are spending more on travel (including airfare, accommodations, and cruises), eating out, and health care. Employment is expanding in all these areas of the labor market. The retired Baby Boomers may no longer be getting paychecks, but they are receiving Social Security and pension benefits. They also are required by law to draw down their 401(k) plans. Many of them have accumulated lots of wealth that throws off lots of dividend and interest income. Consider the following:
(1) The Baby Boomers are currently 59-77 years old. There are a record 46.9 million seniors who are not in the labor force (chart). Many of them are Baby Boomers. The youngest  of them will turn 65 during 2029.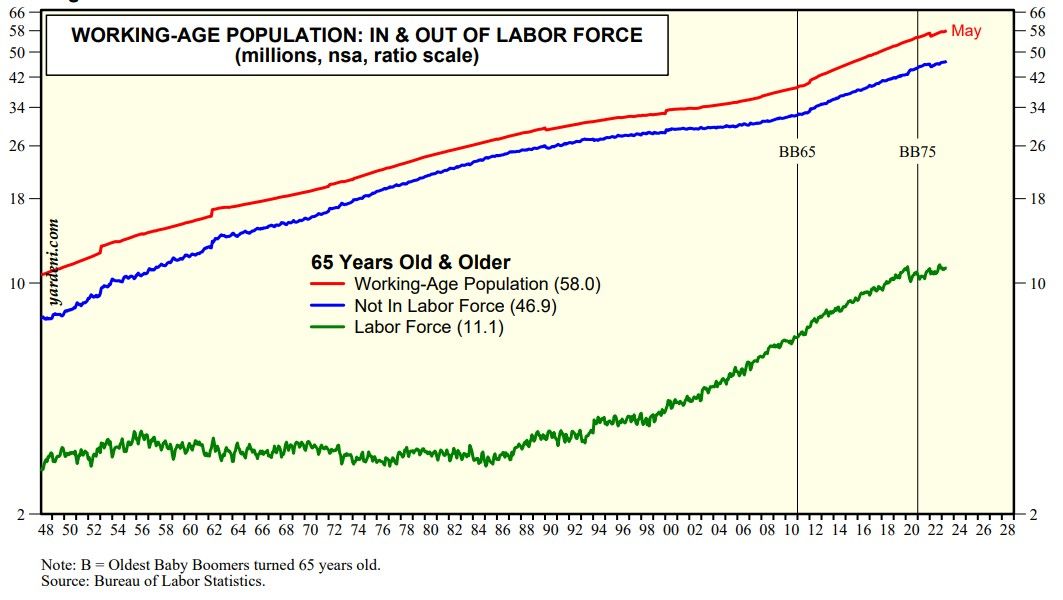 (2) At the end of last year, the Baby Boomers had net worth of 73.1 trillion (chart)! That amounted to 52.3% of the total net worth of all households. That's according to data compiled by the Fed.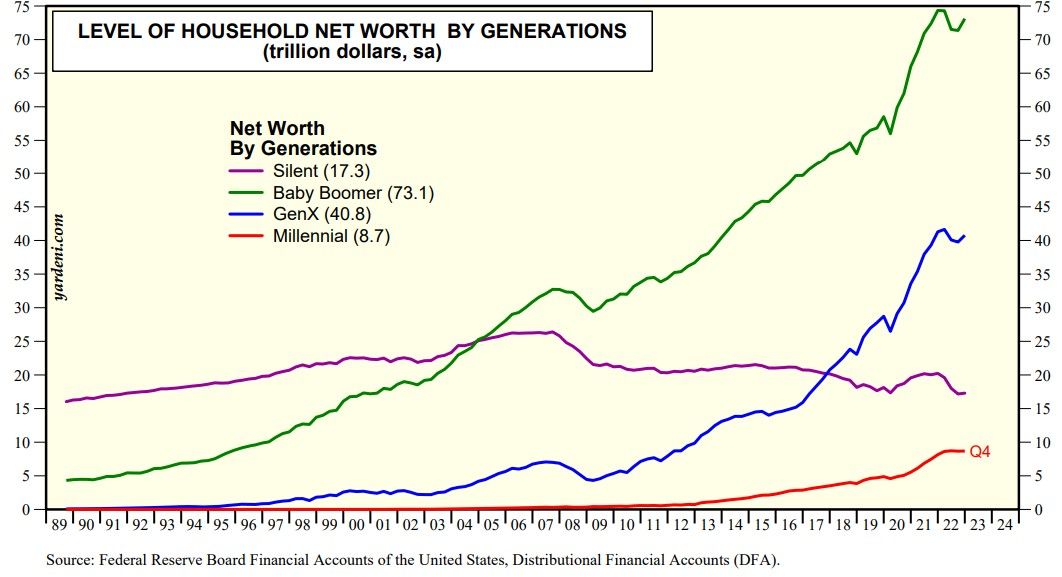 (3) During April, consumers had record or near-record amounts of proprietor's income ($1.9 trillion), interest income ($1.8 trillion), dividend income ($1.7 trillion), and rental income ($0.9 trillion) (chart).