In yesterday's QT, we noted that the 10-year Treasury bond yield was back just over 4.00% and that this might "weigh on stock valuations, especially of the MegaCap-8." That's what happened today.
Yesterday, after the close, Fitch Ratings downgraded US government debt from AAA to AA+ for all the reasons that have been concerning in the bond market for years. The US federal deficits and the resulting mounting US debt are getting to be larger percentages of nominal GDP. On a 12-month-sum basis, the former just jumped from $1.0 trillion a few months ago to $2.3 trillion through June (chart).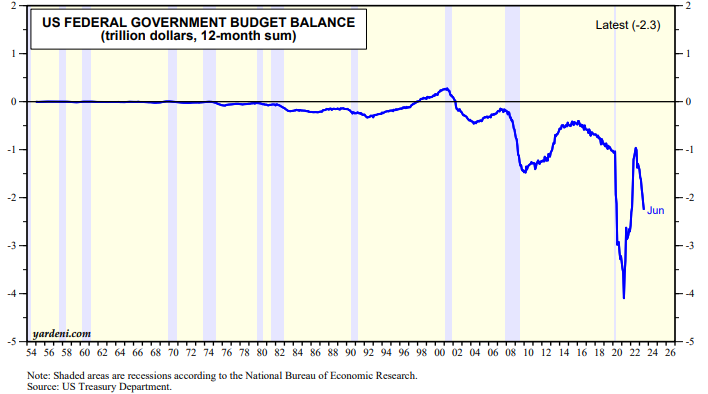 The net interest expense of the federal government is soaring along with interest rates (chart).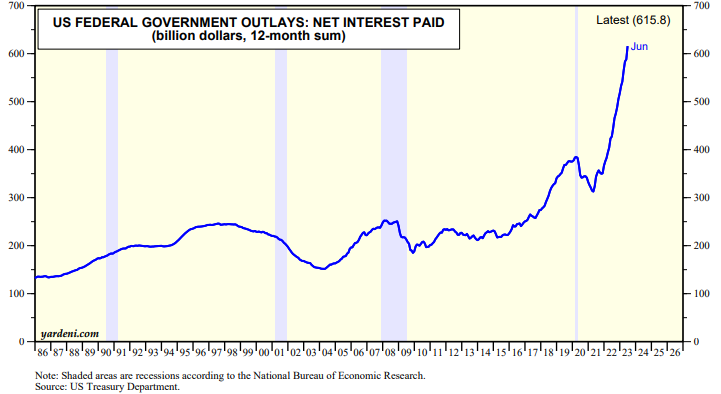 None of this is news. However, the Fitch downgrade reminds us all that fiscal policy continues to get more and more profligate. The US Treasury will be selling lots of notes and bonds during August and over the rest of this year at the same time that the Fed's QT program is reducing the Fed's holdings of Treasuries by about $60 billion per month (chart).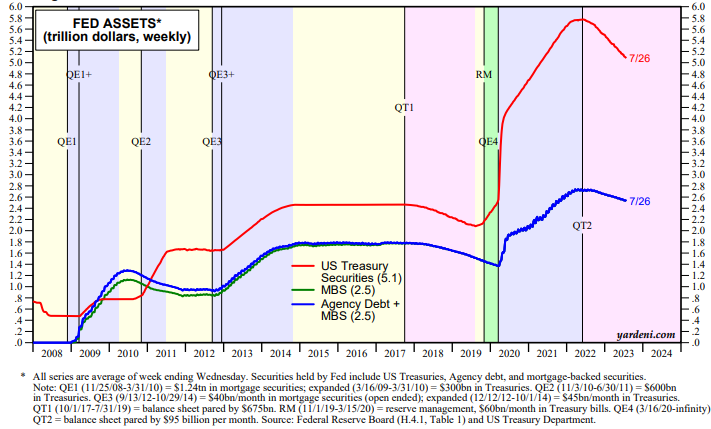 Another concern is that rising bond yields in Europe and particularly in Japan could slow foreign inflows into the US bond market. Foreign demand for US Treasury notes and bonds was at a record high earlier this year but may be ebbing (chart).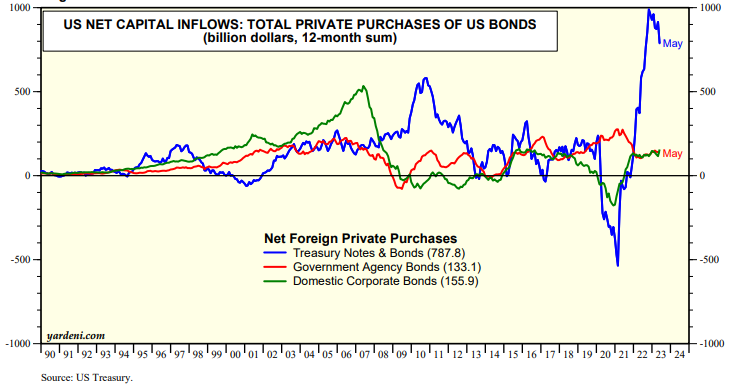 So what's the bottom line?