Could it be that the spike in inflation over the past two years was one of the many shockwaves caused by the pandemic? Is inflation turning out to be relatively transitory after all? Goods inflation is certainly looking transitory (chart). Services inflation has been much more persistent, but is likely to moderate during the second half of this year along with rent inflation. Wage inflation may remain troublesome, but less so if productivity makes a comeback from the adverse impact of the pandemic on the labor market.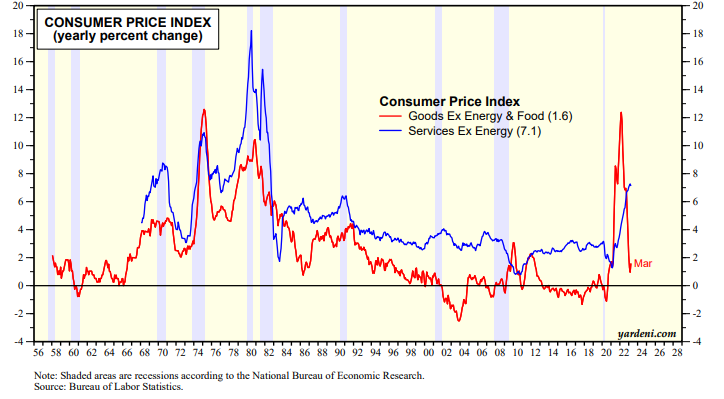 This morning's release of March PPI data continues to support our disinflationary outlook for the rest of this year into 2024. The PPI for final demand fell to only 2.7% y/y, down from a peak of about 11.0% early last year (chart). PPI goods inflation has dropped from over 17.0% to 2.0% over this period. PPI services inflation (which does not include rent) fell from about 9.0% to 2.8% since early this year.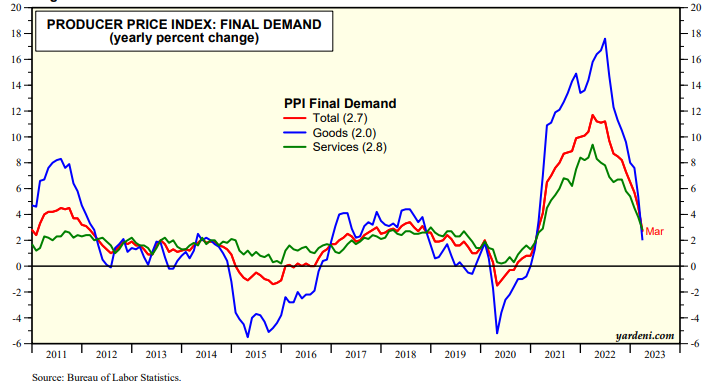 The PPI for final consumer demand is signaling that both the CPI and PCED inflation rates will continue to moderate in coming months (chart).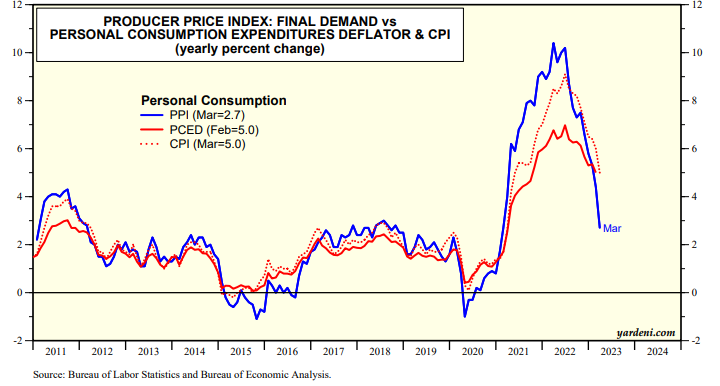 By the way, the inflation rate for the PPI of final demand for personal consumption of services has been much more transitory than the comparable CPI and PCED measures, which both include rent (chart).