No news is good news. Every day that nothing terrible happens in the banking system is a good day for the stock market. That helps to explain last week's strong rally (up 3.5%) (chart). Yes, but this morning, there's bad news on the energy front as OPEC+ is cutting oil production sending oil prices higher.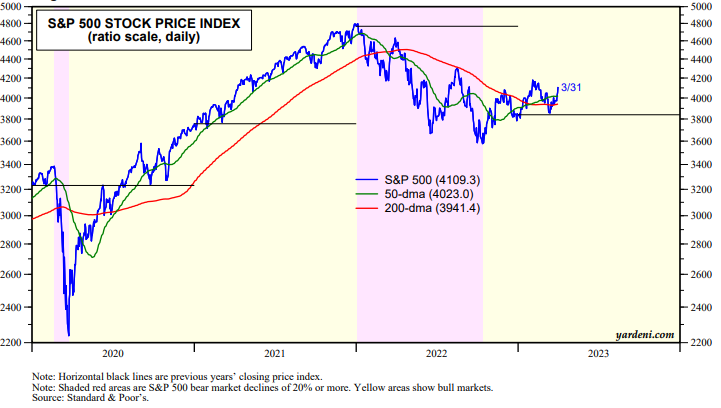 That's good news for the S&P 500 Energy sector, which was actually the best performing sector last week with a 6.2% gain, though it was still down 5.6% ytd (table). For Q1, the S&P 500 rose 7.0% led by Information Technology (21.5%) and Communication Services (20.2%).  
In our opinion, the decision by OPEC+ to reduce oil output was aimed at stopping the decline in oil prices rather than at boosting them significantly. Higher oil prices are likely to stimulate more US production (chart).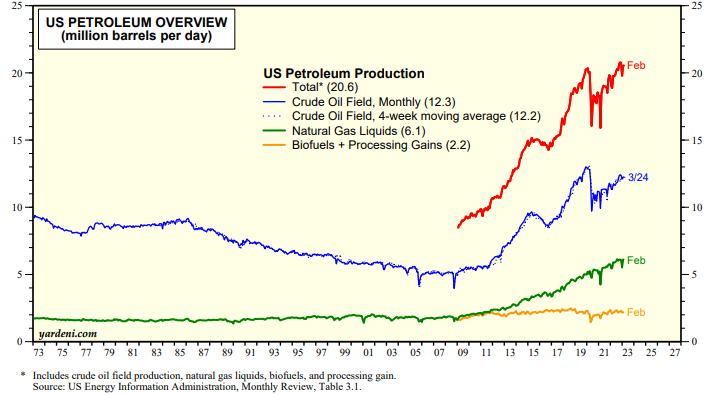 Here are Joe Feshbach's latest thoughts on the S&P 500: