The 30-year fixed mortgage rate rocketed up to 8.00% today. It is up from 7.57% on October 12 (chart). That's the highest it has been since most of the 1990s. The 10-year US Treasury bond yield rose to 4.91% today. That along with the unnerving crisis in the Middle East unnerved the stock market today.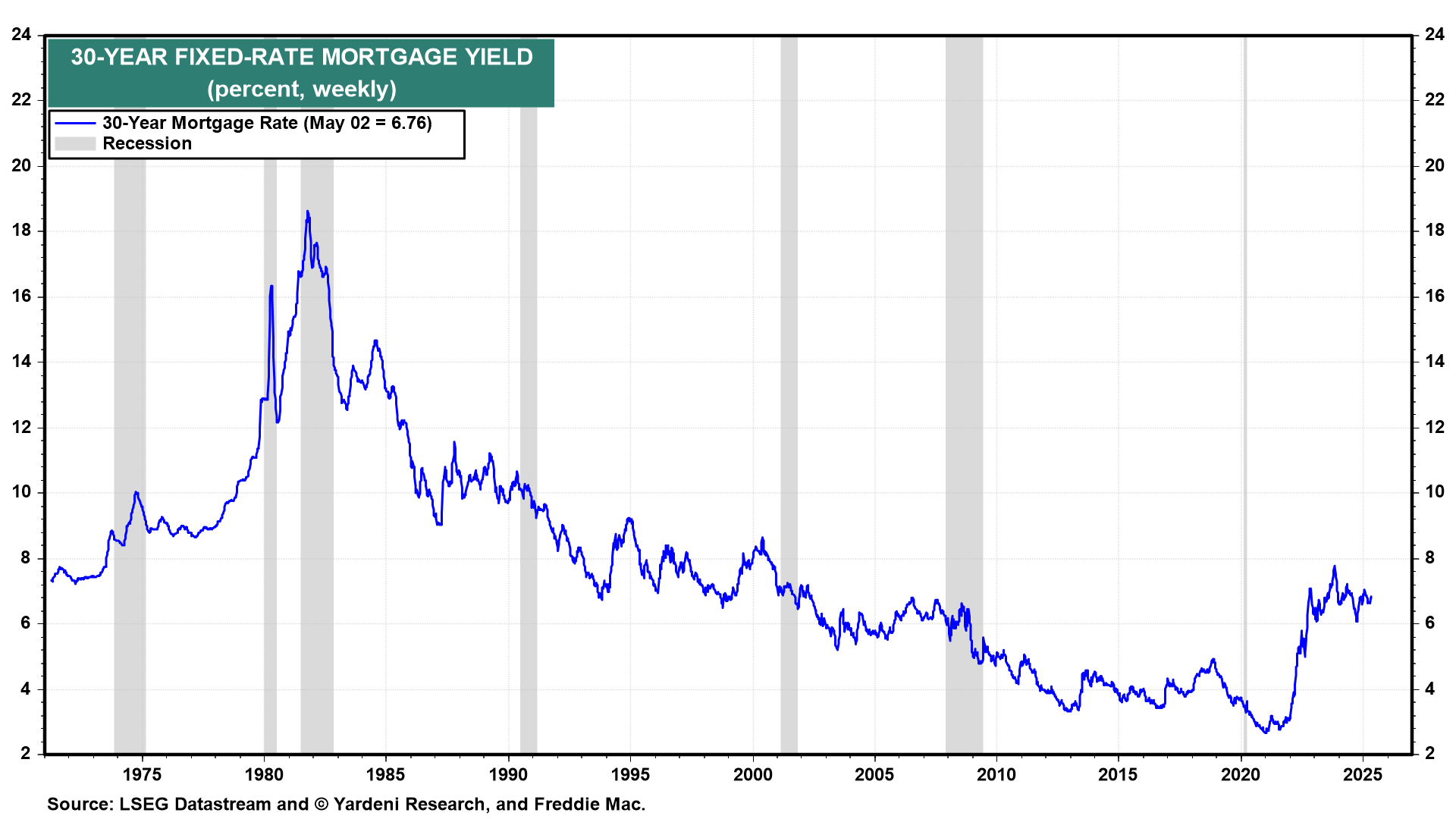 Mortgage applications to purchase new and existing homes is now down to the lowest reading since the mid-1990s (chart). That suggests that sales of such homes will continue to decline in coming months after a very brief upturn during the summer when the mortgage rate stabilized around 7.00%.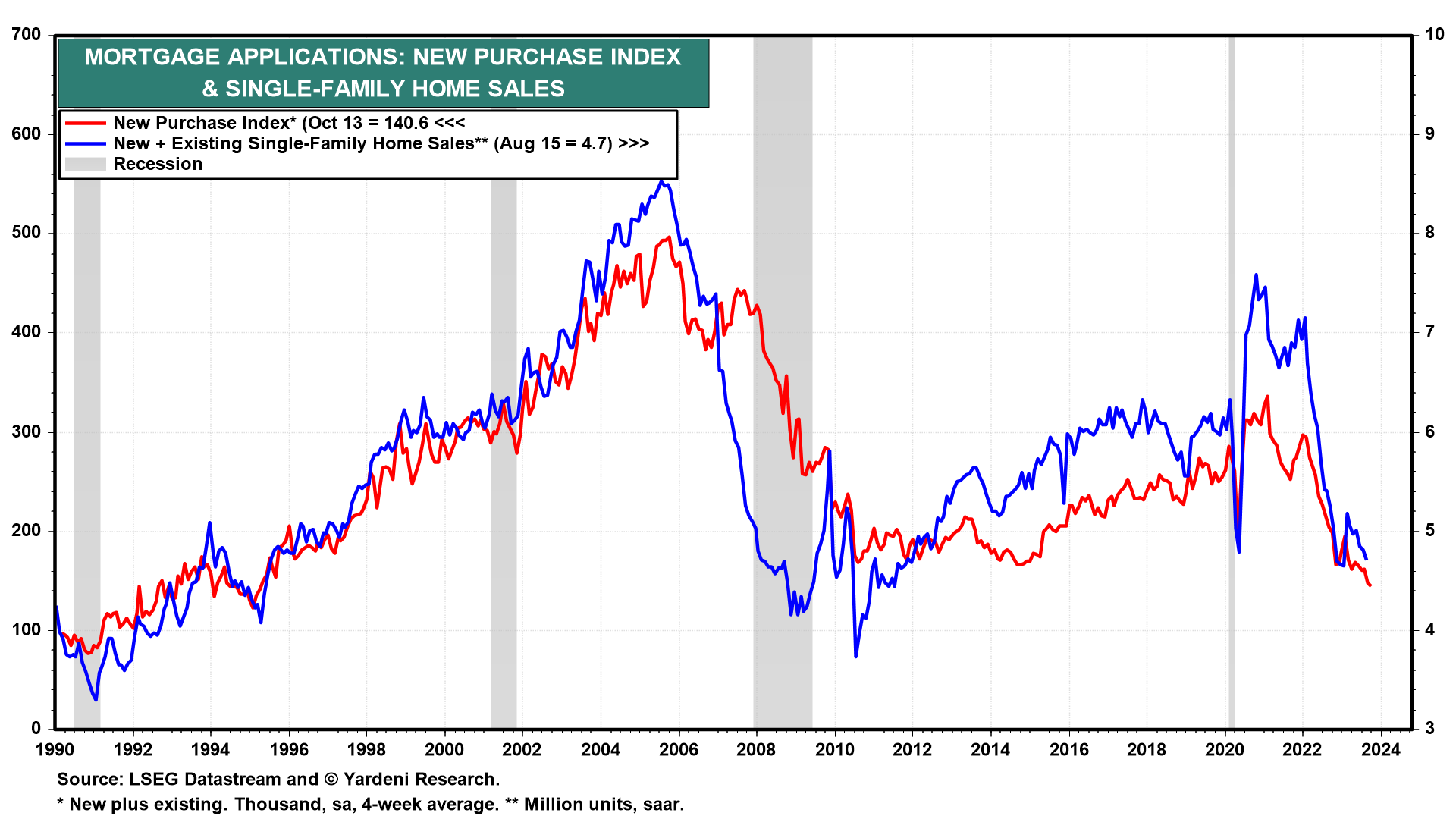 Nevertheless, today's housing construction report for September showed a solid increase in both single-family and multi-family housing starts (chart). These data series can be volatile m/m. The trend is clearly still downward for housing starts, especially given the 100bps increase in the mortgage rate since the summer.
The rebound in September's multi-family starts was actually small relative to the plunge in August. It is likely that tightening credit conditions in the commercial real estate market and slowing rent inflation may be starting to weight on construction of rental properties.