Hurray! The bond market will be closed next Monday for Columbus Day. It has done enough damage in recent weeks. Today, the 10-year Treasury bond yield rose to 4.81% just because job openings edged up in August (chart). Nevertheless, we think the trend is still downward. The same goes for quits. Both are highly correlated with wage inflation as measured by average hourly earnings, which will be reported for September along with the employment stats on Friday.  We expect to see that wage inflation also remains on a downward trend.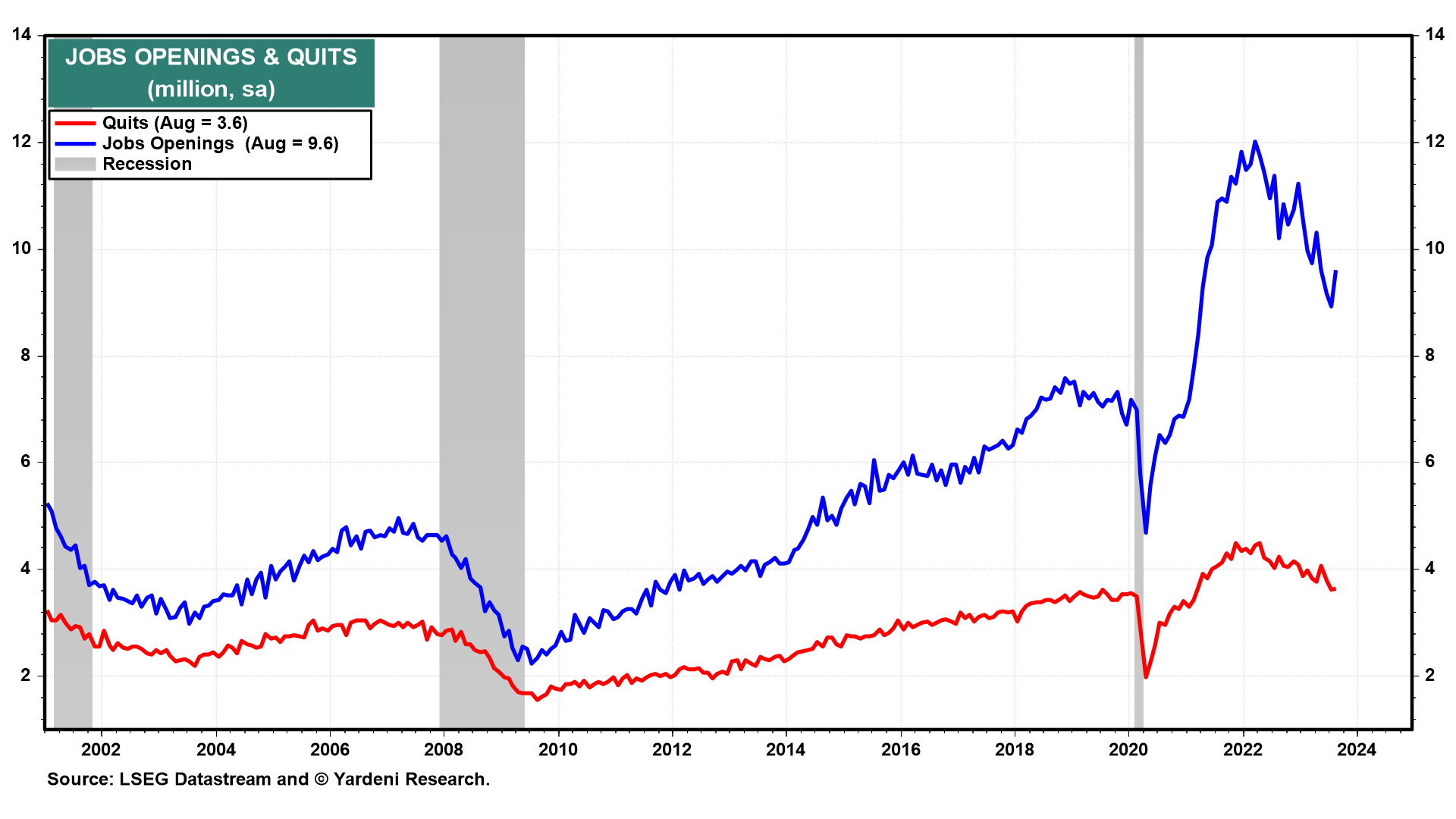 In any event, we don't think that the bond market's beef is with either the economy or inflation. The main issue is the widening federal budget deficit, which is increasing the supply of US Treasuries that must be financed. Demand should be boosted by the increase in interest rates to meet supply. We think that the 10-year Treasury bond yield should settle around 4.50%-5.00% if inflation continues to moderate as we expect (chart).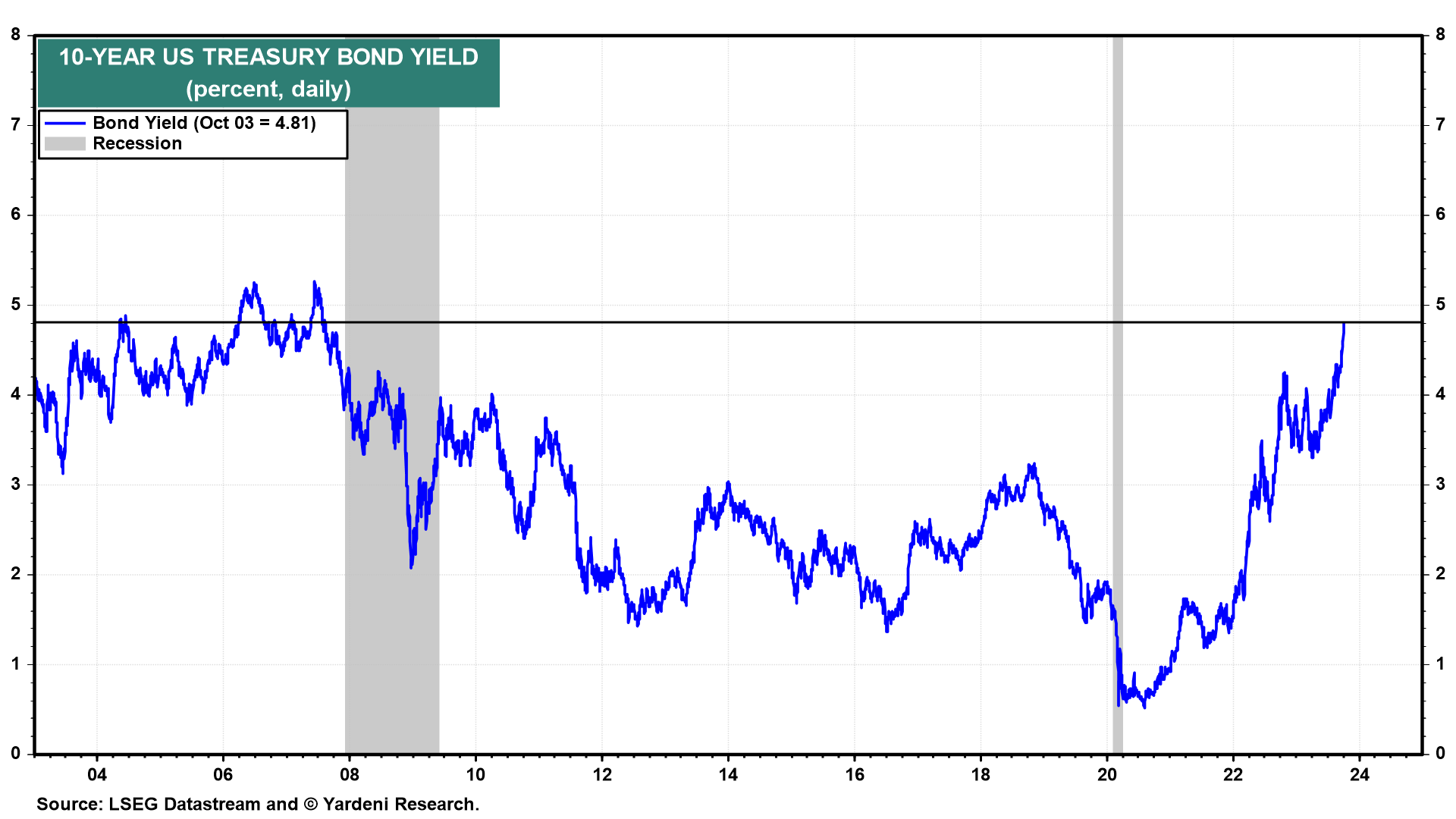 We've been expecting that the S&P 500 might fall to its 200-day moving average since early August and bounce off of it (chart). It's showtime! The 10-year yield may continue to rise toward 5.00% this week, which would probably push the S&P 500 below its 200-dma. Better-than-expected Q3 earnings should give the bulls some good news to work with.